One of our favourite camps in the Lower Zambezi National Park, Sausage Tree, a well established lodge combining a unique blend of design, activities and wildlife, is the brainchild of Jason Mott.
Overview
Located in the Chifungulu area, the camp is nestled along the banks of the Lower Zambezi National Park. Along with quality wildlife sightings, the canoeing is an absolute must.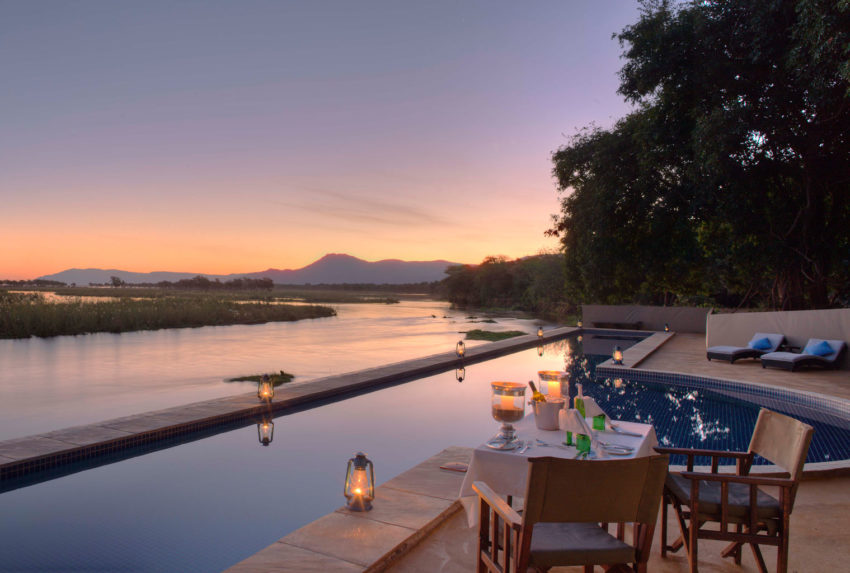 Food & service
From the main bar and dining room there is a deck that stretches out over the river bank. At one end of the deck a fire is lit in the evenings – a wonderful place to sit after dinner to watch the passing wildlife traffic. The food is delicious – we recommend the freshly baked breads and pies – while the service, across the lodge, is excellent.
Rooms
You will find eight luxurious white Bedouin style tents positioned along the riverbank under the shade of mature sausage and mahogany trees. Carefully positioned to ensure there is adequate surrounding space, the tents are cool and airy, with large open to the skies en-suite bathrooms. Ask for the honeymoon suite if you would like the best room. The overall style and décor of Sausage Tree Camp is comfortable, stylish and relaxed. Wi-Fi is available in the lounge area, although please note speeds can vary.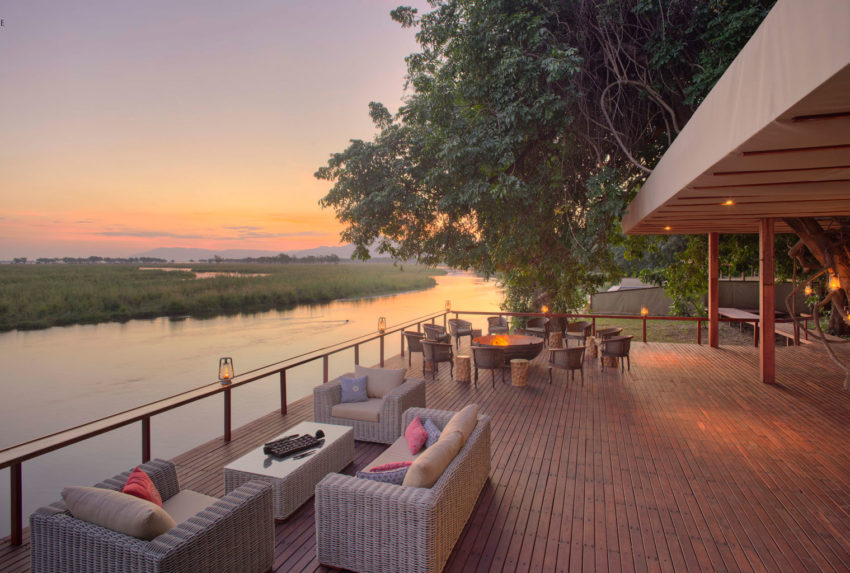 Activities
The camp has a fleet of boats, which they use to navigate the river and tributaries flowing off the Zambezi escarpment. Exceptional concentrations of elephant, hippo and buffalo can be seen, particularly in the dry months, September and October, congregating along the river banks.
The best time to visit is between May and October, and the camp combines well with South Luangwa National Park and Victoria Falls.
Impact
Conservation 
Sausage Tree Camp supports Conservation Lower Zambezi, a nongovernmental organisation which supports the Zambian Wildlife Authority and local communities to protect the wildlife and habitat of the Lower Zambezi National Park.
In order to enforce domestic wildlife protection legislation the Zambian Wildlife Authorities (ZAWA) organise anti-poaching teams to patrol the Lower Zambezi National Park (LZNP) and the surrounding game management areas (GMAs).