'A culture survives when it has enough confidence in its past and enough say in its future to maintain its spirit and essence through all the changes it will inevitably undergo.' – Wade Davis, anthropologist
The RARE Environmental Pledge is designed to support our vision that Africa's people and wildlife should be free to prosper in the continent's wilderness. The chief means to food security, health, jobs, education and self-determination, the value of such conservation-based travel is designed to trump more short term and exploitative interventions, including mass tourism.
We currently support three key at-risk ecosystems: the Omo Valley (Ethiopia), Ntakata, (Tanzania) and Enonkishu (Kenya). In the Omo Valley we support the vulnerable Afro Asiatic and Nilo Saharan river communities of the Omo Valley. In Ntakata, we work with the Tongwe Trust for the protection of community forests home to uninhabited chimpanzee families. In Enonkishu, we work directly with the Maasai conservancy bordering the Maasai Mara National Reserve and home to the greatest migration on earth. The below is a snapshot of our impact in 2019/20.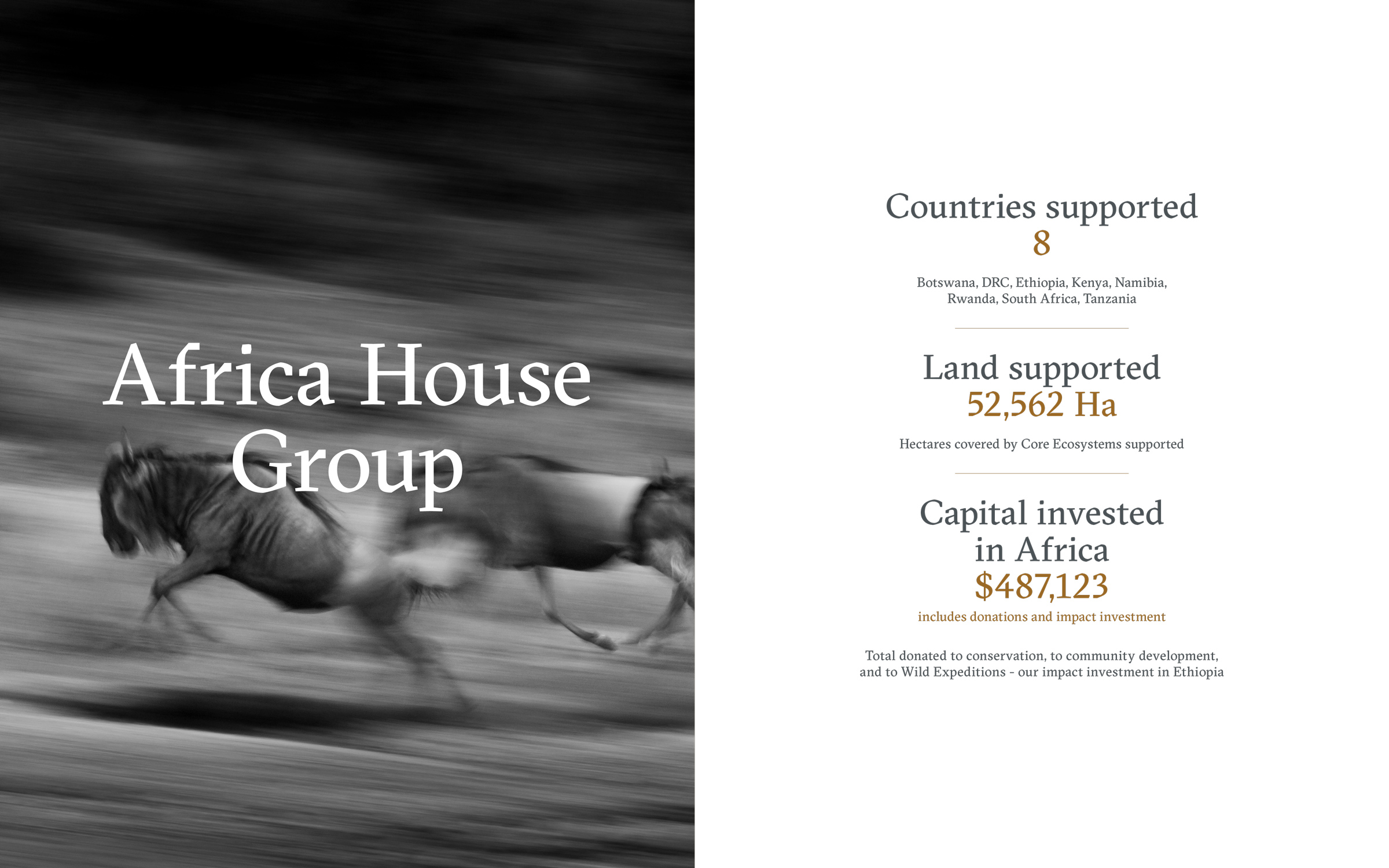 For more, please see our Environmental Pledge, our impact reports, and our sister charity, Wild Philanthropy. For an example of a RARE safari, please see our Off The Map journey to Eritrea.