'Journeys by Design opened our eyes to a world of experiences we never knew existed'

Ralph Lauren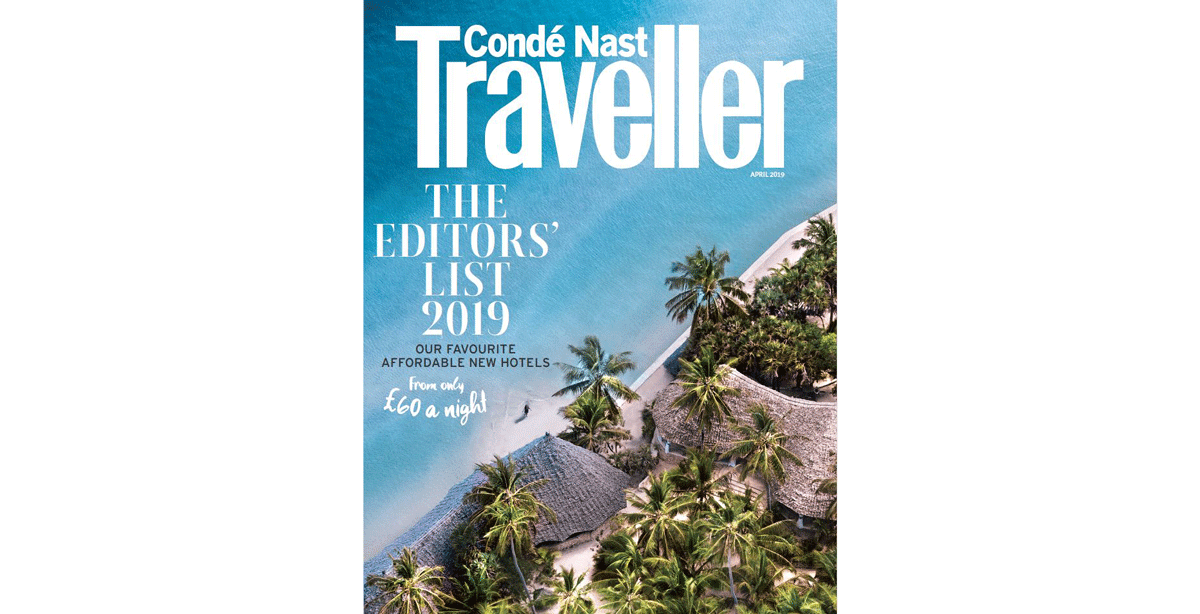 In Catch the Drift, Conde Naste Traveller's Peter Browne describes his time spent discovering the Lamu Archipelago, off the coast of Kenya. The piece features as part of CNT's Editors' List 2019.
"The word safari is Swahili for 'journey' and it is still being used in its purest form along this coast." Browne's experience of travelling Lamu by Tusitiri Dhow is the embodiment of this. Once a merchant vessel and now renovated and re-purposed as a travel boat, Tusitiri Dhow's the real deal, and allows for the exploration of the sandy isthmus of Lamu, the coralline island of Manda, and little-known Pate, which is only accessible at high tide.
Along the way, Browne throws himself headlong into everything the archipilego has to offer, including the islands' mix of Arab architecture, Chinese and Indian culture, the artistry of Shela Village, Lamu's veritable lack of cars, and a small and perfect hotel called Peponi, the sum of which is a truly beautiful trip, as provided by the Tusitiri Dhow.
Do have a read. It's jolly good.  If interested in travelling there – whether as a large family group, a honeymoon couple, or a solo traveller – please do get in touch. We'd love to help.
Luxury African Safari HOLIDAys AND TOURS
11 members of the Journeys by Design team have spent a total of 365 days researching 12 of our destinations in the past year.
Journeys by Design is a luxury and frontier African safari specialist. We arrange expeditions for travellers whose needs are always exceptional, be that a safari into areas rarely visited, a vacation that takes in mountain, savannah and beach, or a journey into the myriad world of Africa's many cultures.
Journeys by Design was founded in 1999 on the belief that for tourism to work, then it must be sustainable. In this respect, there is no such thing as luxury for luxury's sake. Space is the real luxury. For us and for our clients, every one of our bespoke adventures is designed to benefit all: guest, host and the wild. We are all accountable. We are all journeying in the name of Africa's great wildernesses.
Of those wildernesses, Journeys by Design operates luxury and frontier safaris in no less than 17 African countries, from North Sudan to South Africa, from the Democratic Republic of Congo to the Seychelles. Specialists as much in cultural Ethiopia as we are in big game Botswana, in the deserts of Namibia as we are the vast savannahs of Kenya, in historical Mozambique as we are the beaches of main coast Tanzania, we are Africa specific. We design luxury holidays, family safaris and frontier expeditions in places we know and love, places that excite, places that change lives.
As such, a Journeys by Design trip is built on trust, on respect, and on, in many cases, long term friendships. Our relationships with our ground operators are both long lived and based on a mutual admiration for the other's expertise. Members of our key host communities are personal friends, their visions our visions. Our clients are largely either repeat business or personal referrals. 'We are all,' says founder and CEO Will Jones, 'one big family. The common denominator? We're all wild at heart.
Filmed on safari with Journeys by Design
A guest of Journeys by Design travelled to Tanzania in June 2017 and shot this stunning video on location while on safari with his family: