Journeys by Design
Destinations
Explore Destinations Below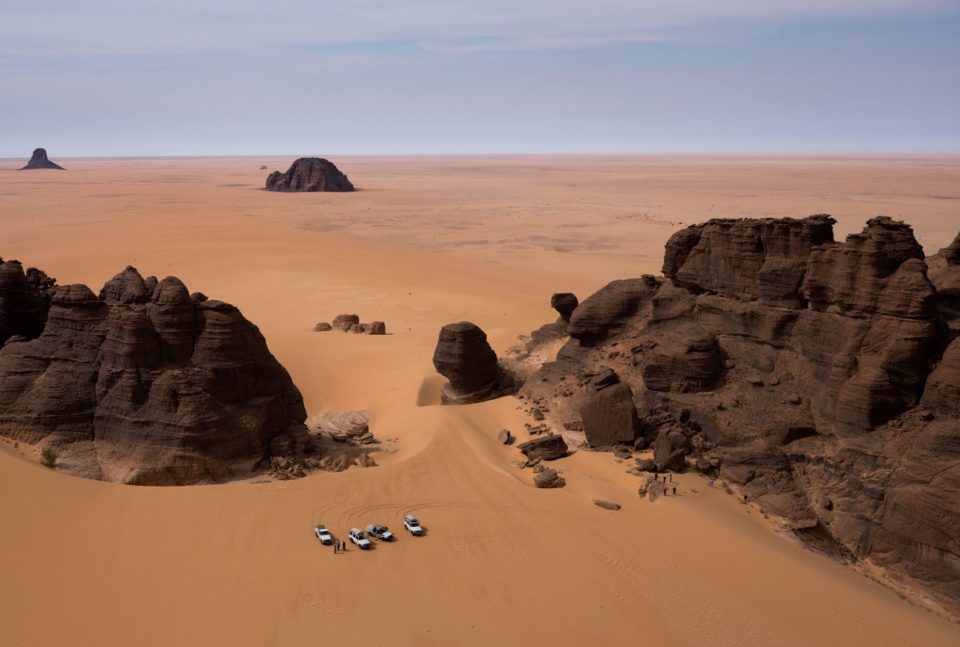 Ennedi Massif, Chad © Sophy Roberts
Conde Nast Traveler Global Travel Specialist 8 years running.
Since 1999, Journeys by Design has designed CLASSIC and RARE safaris to a range of African destinations.
These safaris are designed to suit specific client requirements, from choice of ecosystem to range of accommodation to type of experience. Over 70% of our business is either repeat or referred by existing clients, which underscores the quality of the premium travel service we provide.
Please see below for individual country destinations and their areas, accommodation, and climate. Alternatively, see Experiences for the types of safari experience that can be had across the continent.
Do note that a number of these countries are more RARE than CLASSIC destinations, and that all will include a blend of both, depending on travellers' interests.