Home to Victoria Falls, and to some of the most untouched land in Africa, Zambia is a truly beautiful country. Relatively poor — it has only just begun to recover from the sudden fall in world copper prices in the 1970s — it is a country that understands and values the importance of making the most of its natural resources, its climate and its wildlife.
As a result, the tourist infrastructure is very well maintained, and in places quite exceptional; which, given its vast range of terrains (mountain, valley, escarpment, plain), and its highly defined seasons, makes Zambia the perfect place to launch demanding itineraries and experience Zambia's luxury safari holidays.
Zambia's luxury travel and tour options are diverse and magnificent. Victoria Falls apart, places of key interest are the two Luangwa wildernesses, the Lower Zambezi river basin and Kafue National Park, Zambia's oldest national park. The properties themselves are small and generally owner-run, and prove to be excellent bases from which to explore the country's wildernesses. Vast and almost empty, most destinations are both remote and wonderfully inaccessible, making the fly-in safari the most viable method of travel.
Apart from night wildlife drives and exploring (by land or water) its many wildernesses, one of Zambia's main attractions is the chance to walk through the South Luangwa National Park. For those for whom this type of safari is something of an unknown quantity, walking the wild is a little like becoming a child again. Everything is that bit more intense, new and in the moment.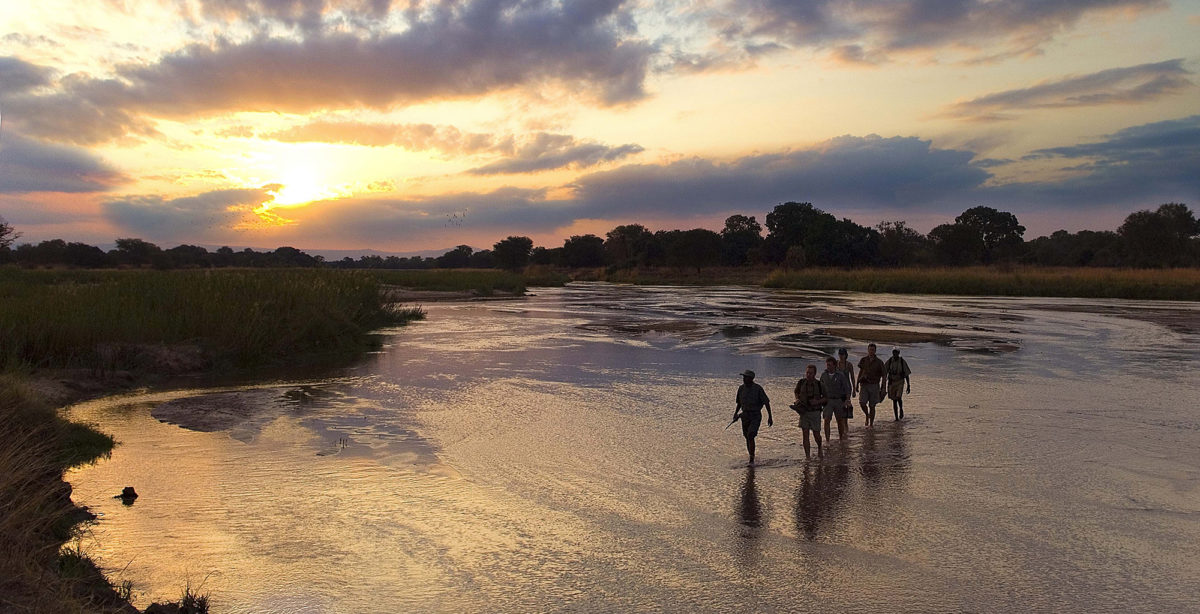 Depending on individual needs, it is easy in Zambia to tie in plains-based safaris with water pursuits, making for an itinerary that is as varied as it is exciting. Please note: as well as offering great variety vis-a-vis style of safari, Zambia's position and the Zambian climate means it can be said to possess three seasons: wet, cool dry and hot dry. While both the wet and hot dry seasons are much like seasons elsewhere, the former great for birdlife, the latter for big wildlife, the cool dry months of May, June, July and some of August make for a combination of the two, a green and wonderful wildlife safari destination.
Welcoming, diverse and, as of yet, refreshingly underused, Zambia works well either as a destination in its own right or as part of a package designed to take in the likes of Botswana, South Africa, Mozambique or Zimbabwe.