13°
7'
37" S
31°
44'
46" E
Designed by Neil Rocher, Luangwa Safari Lodge is situated 1 km from Robin Pope's Nkwali Camp. Built on the edge of a seasonal lagoon, with the Chindeni Hills as a backdrop, the lodge possesses good views of giraffe and elephant feeding and watering throughout the day.
Traditional looking, once inside each room is modern and individual in style. The living room of Luangwa Safari House is dominated by a huge marble dining table and comfy sofas. The height of the room impressively stretches two storeys to the thatched roof. Multi-wooden staircases take you up to the bedrooms. A huge hand-made thirty lamp metal chandelier is an artistic addition, and many of the other fittings are created by local artisans.
The four bedrooms have extra large individually designed beds, fitting both king-size or twin beds under one mosquito net – along with ceiling fans. You might even find a two poster bed, or a bed suspended by chains from the roof. The upstairs rooms of Luangwa Safari House have suspended wooden balconies. The downstairs bedrooms each have a private tiled verandah, with large Morris chairs for quiet moments.
Activities at Luangwa Safari House include night and day game drives, guided walks, boat trips, cultural excursions, massage, textile workshops and visiting Chipembele Wildlife Education Centre.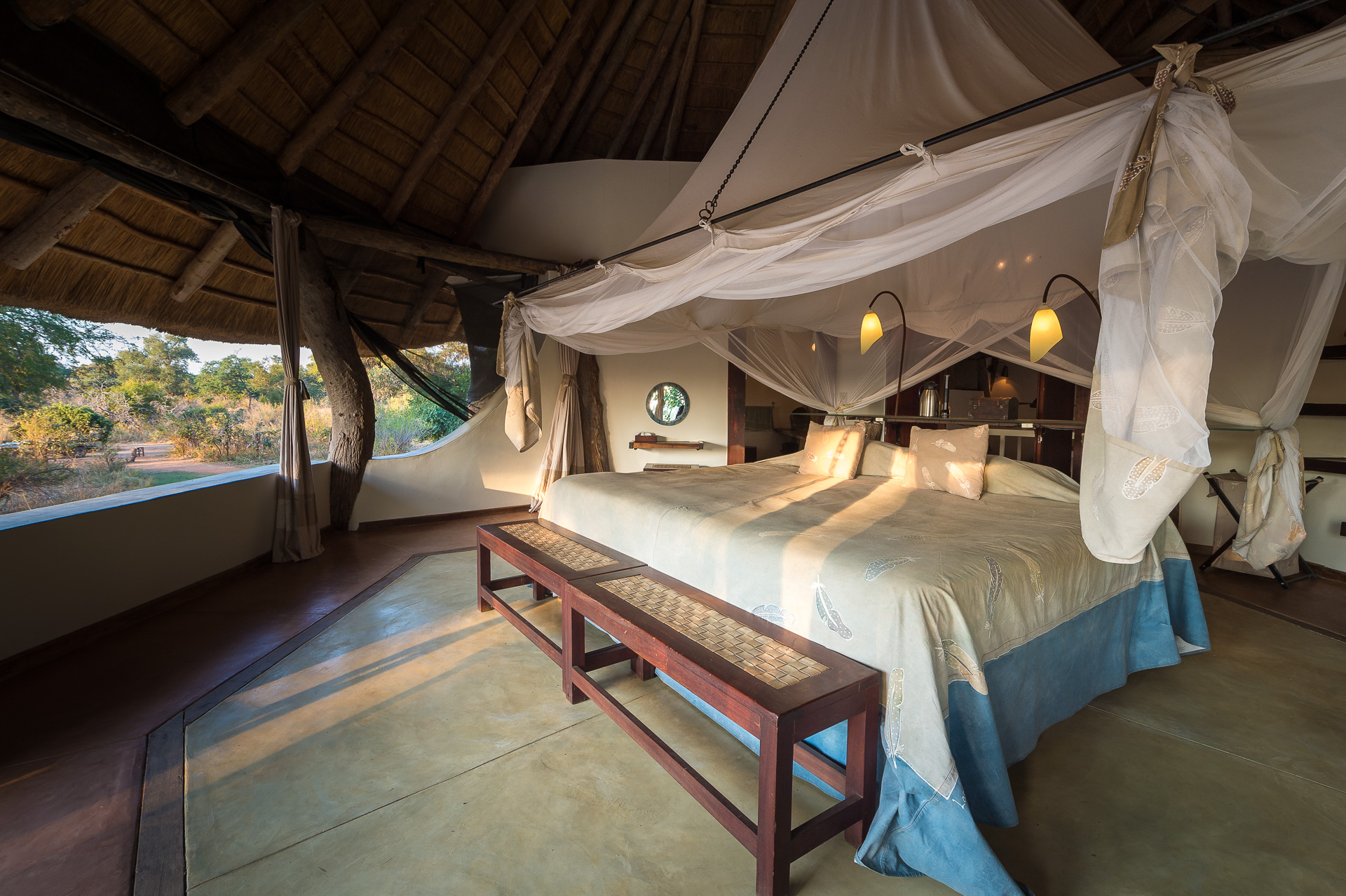 Ethical Information
Robin Pope Safaris
Responsible Tourism In Action
We take our responsibilities towards the human and physical environments in which we operate very seriously and are critically aware of the negative impacts that tourism can potentially have on the environment, wildlife and local communities neighbouring our properties. It is therefore very important to us that we strive continuously to reduce our negative footprint and increase the positive impacts of all of our safari/beach operations. This we achieve through the implementation of our published Responsible Tourism Policy that addresses the three pillars of sustainability, namely our economic, environmental and social responsibilities. In addition, we have contracted the services of a specialist Responsible Tourism practitioner to our team to advise us on how to integrate best practice in sustainability into all areas of our operations.
Conservation
• Waste / Recycling – In all properties we compost biodegradable and organic waste and use this on our vegetable gardens, recycle glass bottles in Malawi through an orphanage in Lilongwe who use them to make glasses for onward sale to lodges, recycle all paper and cardboard waste in Malawi to make cards and books.
• Energy / Water Conservation – In our new properties, and those that we have renovated, we have built energy efficiency into their design.
We have introduced alternative fuel briquettes that are made out of waste paper and dried leaves as an alternative to firewood and charcoal in staff quarters.
• Carbon Offsetting – We reduce the carbon footprint of our operations through a local initiative – the Reforest Nsefu project. The project plants a combination of trees to help counter two very important environmental issues –  carbon emissions and deforestation.
• Wildlife Conservation – In Zambia RPS financially supports, for example, the work of the South Luangwa Conservation Society (SLCS), a non-profit community based organisation that is committed to the conservation of the wildlife and ecosystems of South Luangwa National Park and the surrounding Game Management Area (buffer zone), specifically in their anti-poaching efforts.
In Malawi, we promote the protection of local fish species along the shores of our lodge in Lake Malawi National Park.
Development
Robin Pope Safaris operates with respect for indigenous culture and supports social development initiatives, whilst considering the impacts tourism is having on the communities in which it operates.
We take pro-active steps to ensure that local people benefit both financially and in terms of their quality of life from our operations and that any socio-cultural impacts are minimised.
We have for many years been very pro-active in working with our local neighbours to bring about sustainable development initiatives in the community. Over the years we have in Malawi and Zambia, and continue to:
• Develop and expand the infrastructure of a range of local schools
• Have built a primary school for Mbeya village in Malawi and operate a bursary programme for paying secondary school fees for orphans
• Sponsor vulnerable children through school and further education
• Support Chikowa home based project (an HIV outreach help project)
Ecotourism
Responsible wildlife viewing will ensure that wildlife is not disturbed and that the environment is not impacted on negatively by wildlife viewing activities. To facilitate this our guides are trained and regularly monitored against best practice responsible wildlife viewing etiquette.