13°
7'
6" S
31°
44'
53" E
Nkwali Camp is owned and operated by Robin and Jo Pope, who have lived in the South Luangwa National Park for many years, and offer a range of first rate destinations. Nkwali is the main HQ for their safari operation, Robin Pope Safaris. The lodge sits just outside the eastern boundary of the park, in a Game Management Area, with only the Luangwa River separating it from the park.
overview
Nkwali Camp, which consists of a main lodge and 6 cottages, is tucked neatly along the eastern banks of the Luangwa River, facing north across the river and looking into the mixed acacia forest on the far bank. When the river drops, large open sand banks appear, which are frequented by the area's resident wildlife. When last there, we saw giraffe, a troop of baboons and a small family of greater kudu drinking at the river's edge.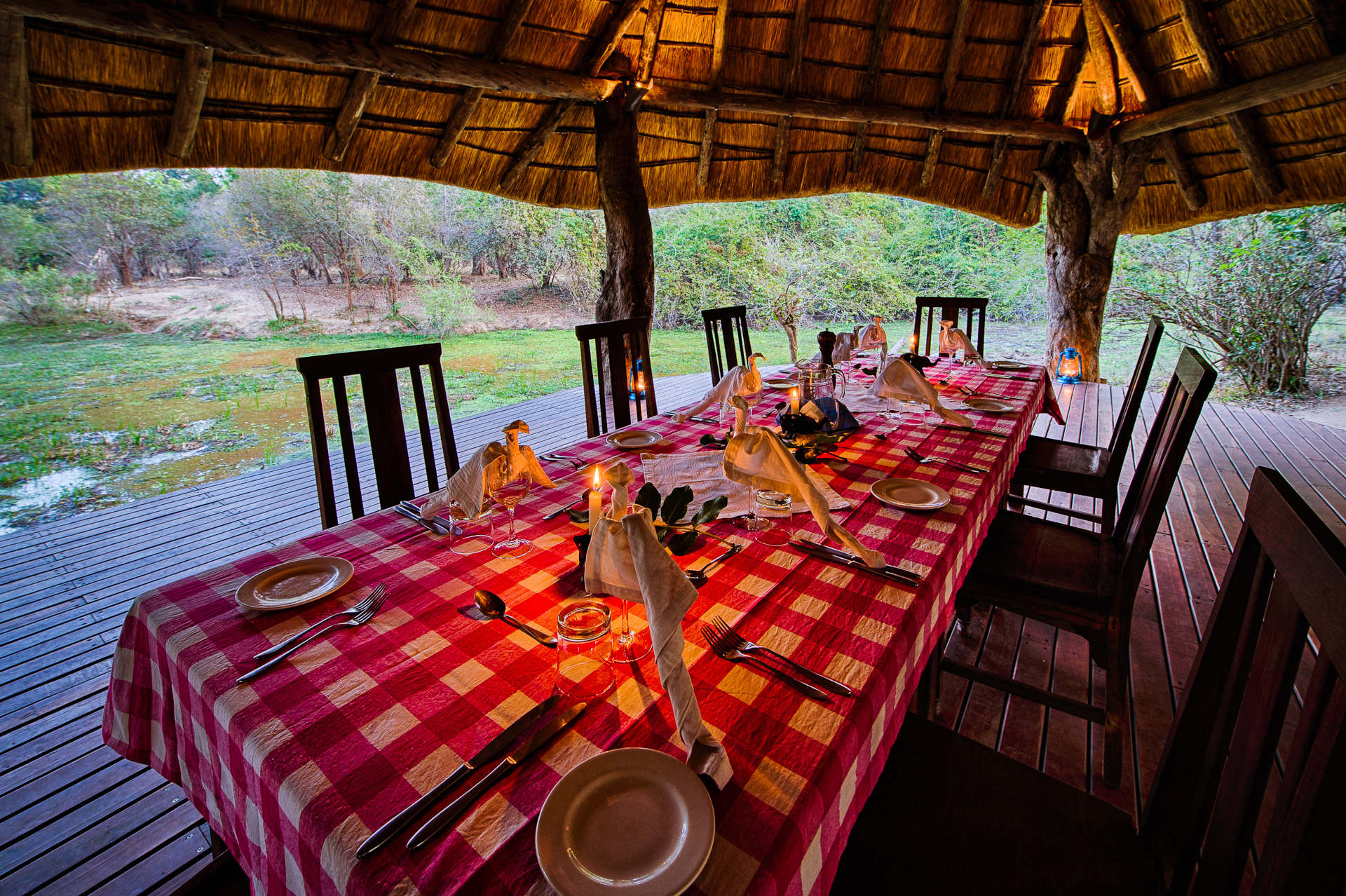 food and service
The delicious meals are signalled by a drum roll, and guests gather on the shaded lawns for lunch and dinner. The service is both friendly and discreet.
accommodation
The cottages all face out to the river, tucked beneath a small ebony forest, and have large open front windows, stone floors and local thatch roofs. Open air showers and en-suite bathroom adjoin their simple but elegant exteriors.
The main camp area is set around a most spectacular ebony tree with a small seating area, bar and wooden platform raised above the river. A swimming pool offers sanctuary from the day's heat.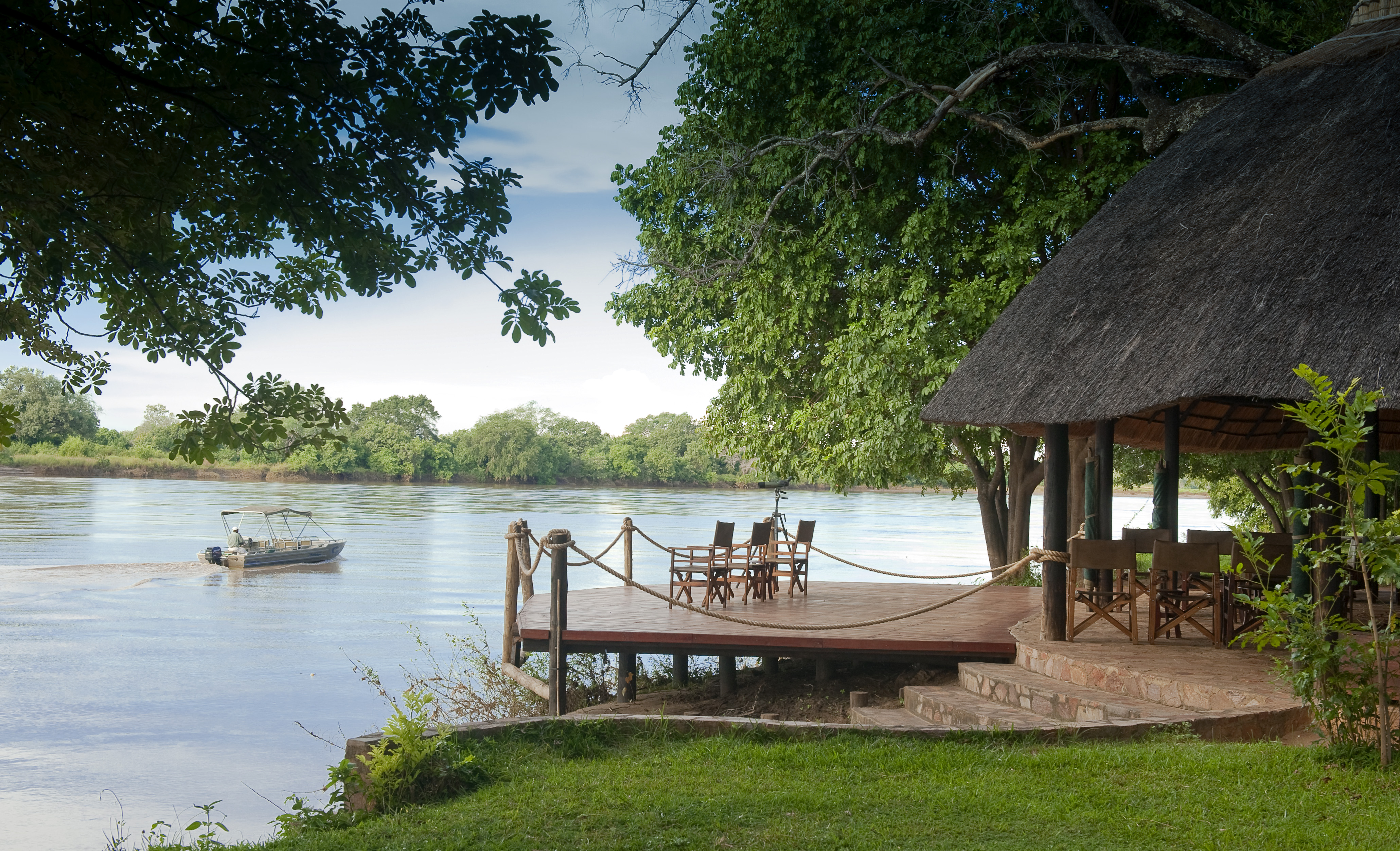 activities
The lodge offers day and night wildlife drives as well as guided nature walks.
When to go: The green seasons are April/May and November/December. The rains arrive in full force from January to March, whilst the peak travel season runs from June to October. Nkwali remains open from April through to December while the walking camps (Tena Tena) run from June through to October only.
ethics
Conservation
Robin Pope Safaris take their responsibilities towards the human and physical environments in which they operate very seriously and are critically aware of the negative impacts that tourism can potentially have on the environment, wildlife and local communities neighbouring their properties.
In Zambia, they financially support the vital anti-poaching activities of South Luangwa Conservation Society (SLCS) in order to keep South Luangwa's wildlife safe from poachers. SLCS is the only body in South Luangwa equipped and skilled to immobilize, treat and rehabilitate snared and other wounded animals. SLCS has darted and treated elephants, lion, hyena, giraffe, wild dog, leopard and many other species, and is able to respond to all cases of injured wildlife in South Luangwa.
Commerce
The company has also set up and manages the first authentic cultural village tourism enterprise in Zambia. Trade with Kawaza Village has been encouraged and this community enterprise now provides employment for 10 village members, financially supports orphans and elderly people in the community and provides their local primary school with textbooks and learning aids.
Community
Robin Pope Safaris have been very pro-active in working with their local neighbours to bring about sustainable development initiatives in the community. The Kawaza School Fund has become one of the biggest success stories in the Luangwa Valley, and has inspired both guests and other safari operators in the area to work together to change lives through improved education provision. It has not only improved the standards of school buildings in the area, but also access to educational materials.