Located in the remote east of the Lower Zambezi National Park, Amanzi Camp is built on a permanent channel of the Zambezi, in a shady grove of winterthorn acacia trees.  
Overview
Open between April and November, easily accessed by either charter or schedule flights, Amanzi Camp consists of a shared area and four sleeping tents overlooking the river. Set on a raised teak deck, the shared consists of a lounge, dining area, bar and a swimming pool. In terms of style, its open plan feel is marked by a mix of comfortable furniture, both it and the deliberately muted colour palette giving the camp a wonderfully lived-in feel. Wi-Fi is available throughout the camp.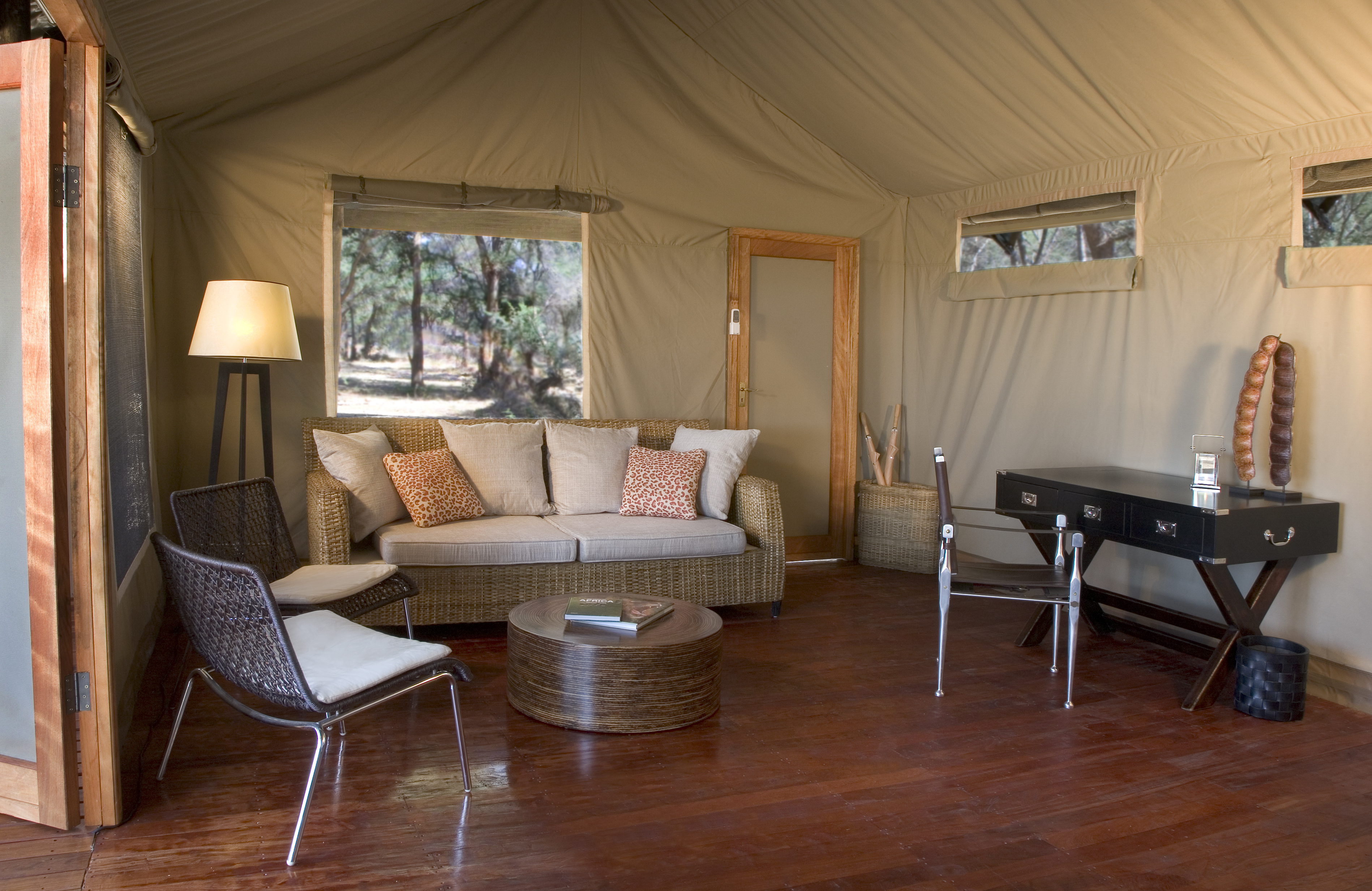 Food & service
Returning guests wax lyrical about both the food and service at Amanzi Camp. The service is top drawer, from camp manager to restaurant floor to guide – super knowledgeable and great company. Meals are served at individual tables, though it is possible to eat with others if that is the collective wish. Breakfast is a mix of cold and hot, lunch a buffet, and dinner is a three-course affair.    
Rooms
Amanzi comes with four private tents, with of which come as family suites. Each tent is raised on a wooden deck facing the Ngwengya Channel. While the privacy include within this tents is a highlight, there are also shared facilities for the use of the camp inclusive of a swimming pool and lounge area. Each tent and has its own electricity supply and Wi-Fi access, also available in the shared lounge.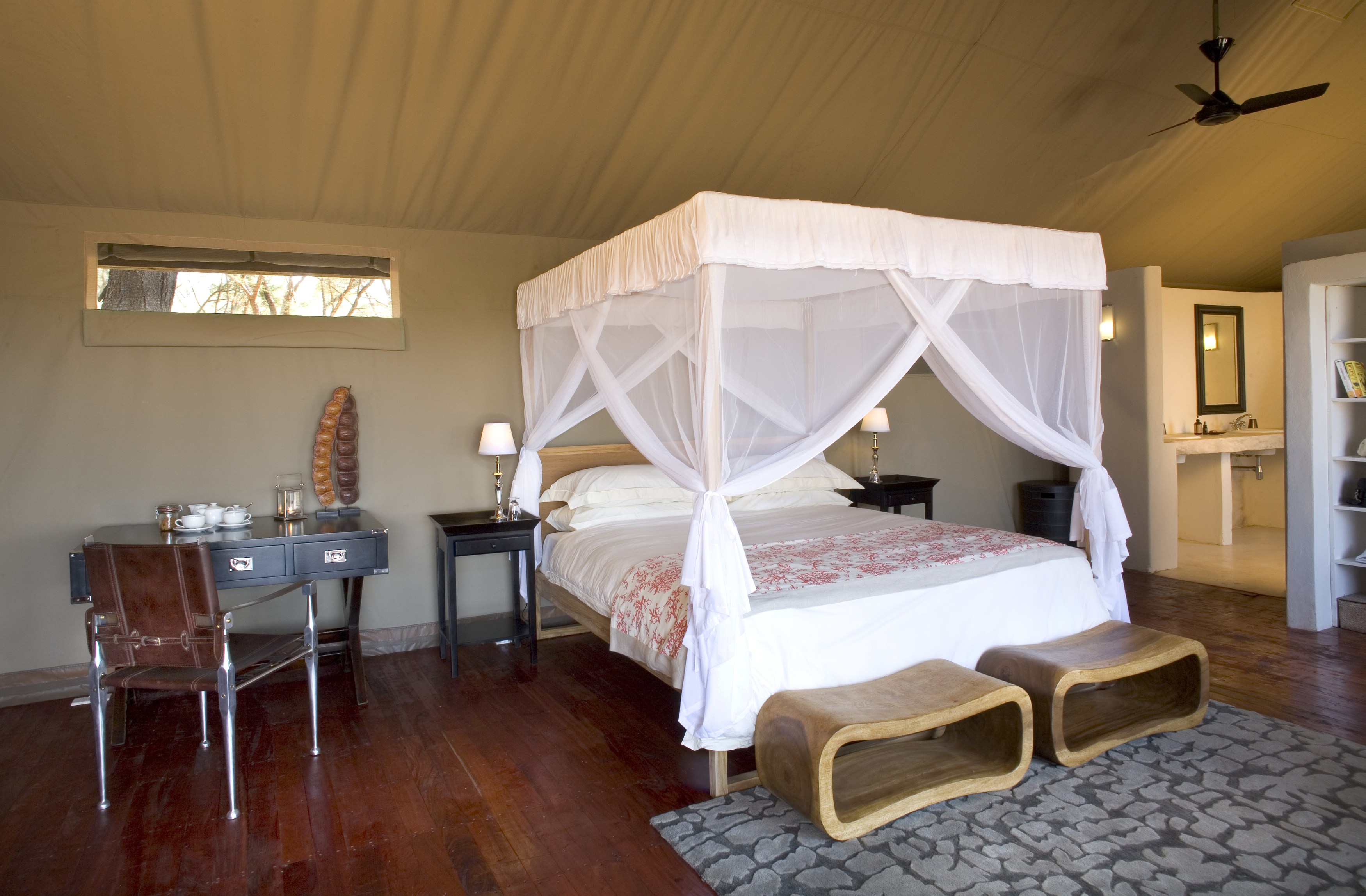 Activities
A teak deck and small riverside swimming pool are perfect for relaxing in between the variety of activities on offer at Kulefu. They include walking safaris, day and night wildlife drives, motorboat trips, fishing and canoeing. Please note that children below the age of 12 are only permitted in a group of 8 or more.