1°
23'
4" S
29°
38'
38" E
Located in south-west Uganda, near the Kisoro town, on the edge of Mgahinga National Park, Mount Gahinga Lodge is the only place to stay when tracking Mgahinga gorilla.
A stone, wood and thatch build, Mount Gahinga Lodge consists of a main lodge and 9 sleeping bandas. The main lodge includes a newly built sunroom (lounge), bar, dining area, old lounge and library. Sympathetic in terms of design to the older building, the circular sunroom is characterised by locally sourced lightweight seating, colourful cushions, plenty of natural light and beautiful wooden floors. Behind, the rest of main lodge is dominated by a centrally positioned open log fire, and possesses a similar taste in furnishings. Both rooms are airy, spacious and very welcoming. Local produce, fresh fish, meat and vegetables, the food is superb, and much commented on by guests, as is the service at Mount Gahinga Lodge.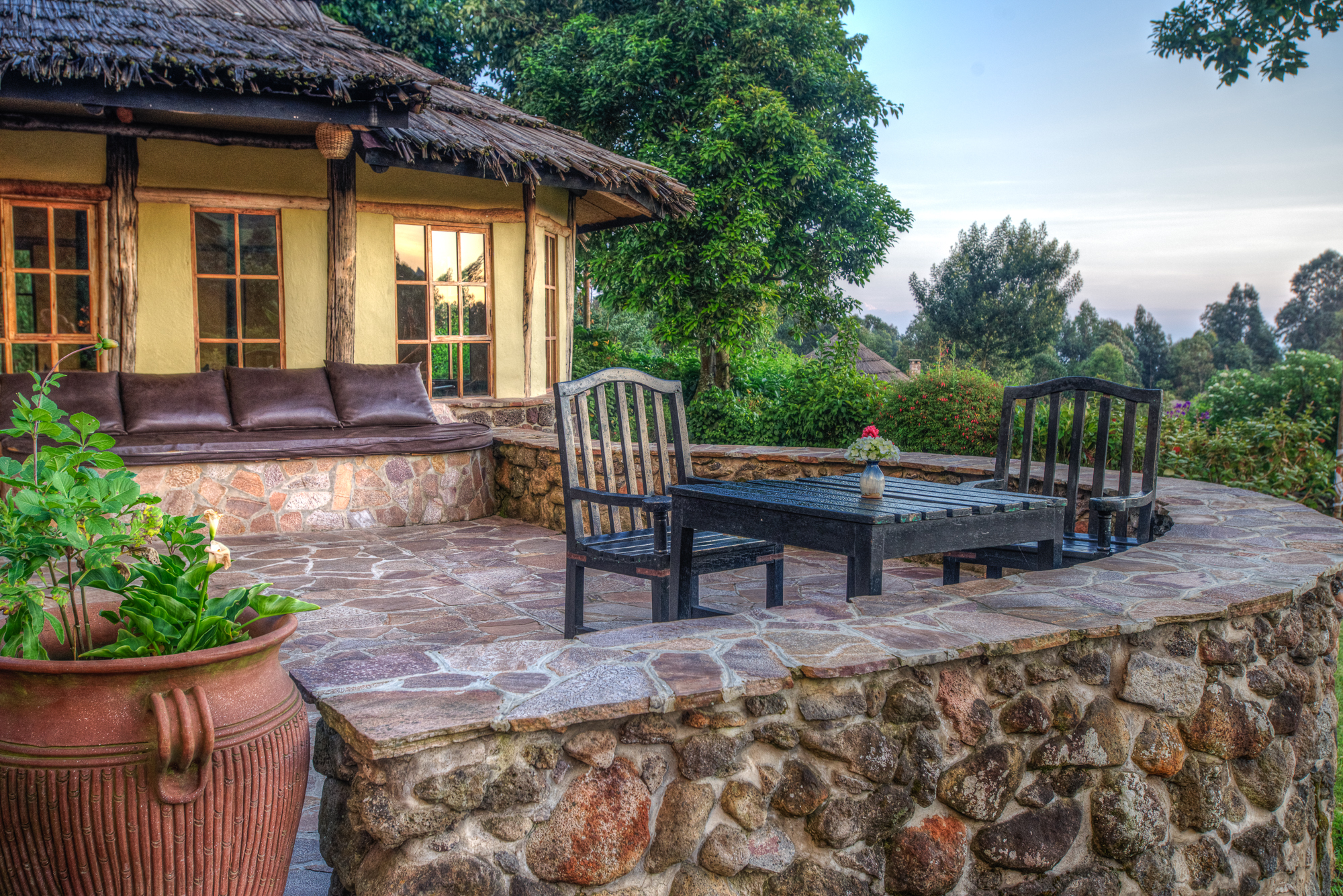 Circular, thatched and discreetly positioned, each of the sleeping rooms – or cottages – includes a double or twin bed, seating, room to change in, a verandah and a separate bathroom. In keeping with its ecologically conscious ethos, the bathroom contains a short drop toilet, a bucket shower and hot water is available on request.
Activities at Mount Gahinga Lodge include gorilla tracking, golden monkey tracking, guided walks, bird watching, volcano climbs and massage. Please note that gorilla sightings in Mgahinga are by no means guaranteed: the forest overlaps Rwanda, Uganda and the Congo, giving the gorilla an enormous range and thus diminishing the chances of a successful trek.