12°
29'
27.78'' S
40°
36'
0.38'' E

Situated off Mozambique's northern coast in the Quirimbas archipelago on a 34 hectare island, Azura at Quilalea occupies one of the finest locations in Africa.
OVERVIEW
Set at one end of the island, in a mature garden built from local rock, found woods and jecca thatching, Azura at Quilalea consists of a main lodge and 9 villas: 4 Kaskazi, 4 Kusi and Villa Quilalea. The shared areas include a lounge, bar, library, dining room, pool and veranda. With a walled exterior similar in style to a large English cottage, the interior is welcoming, relaxed and marked by comfortable seating, low tables and sensible lighting.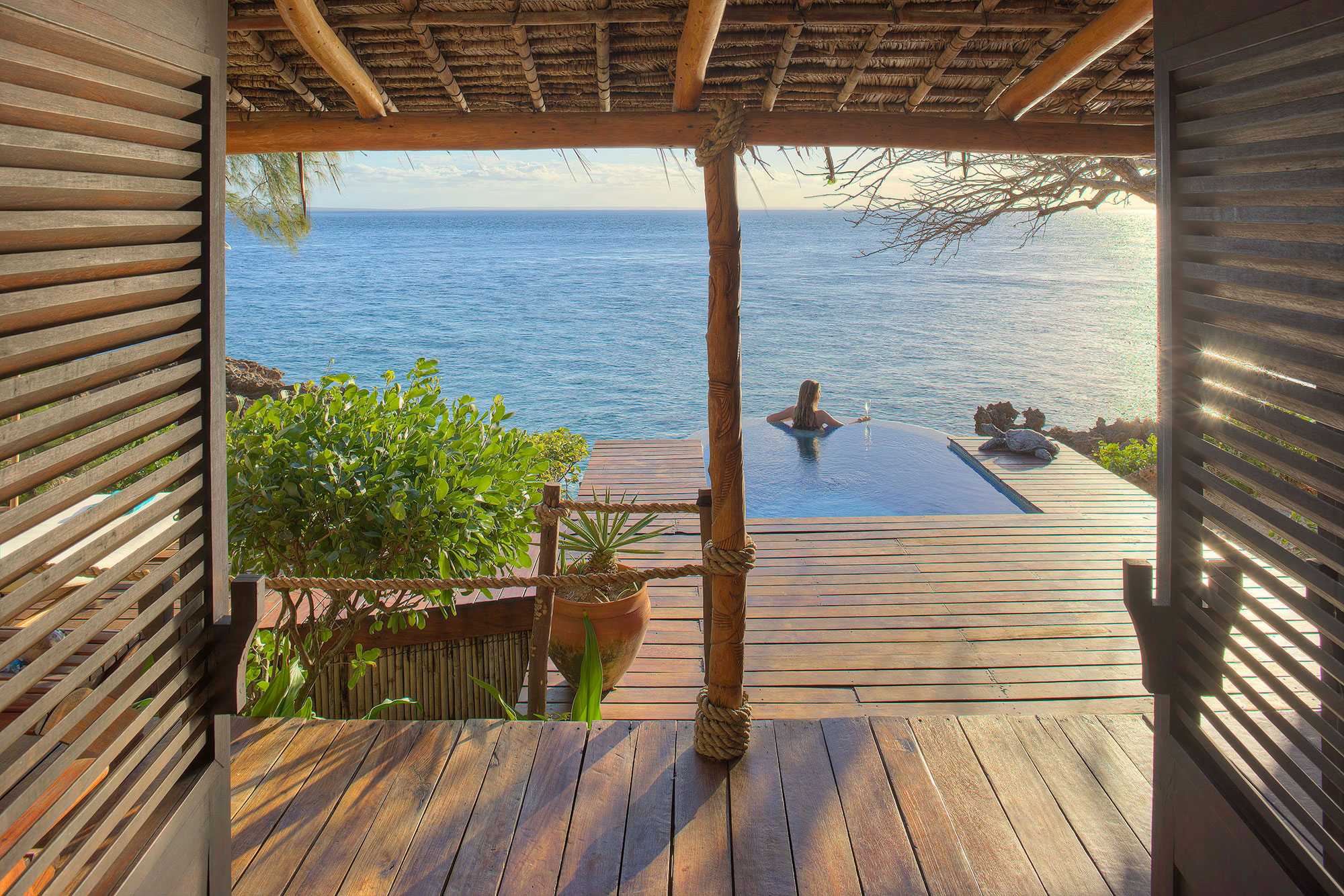 FOOD AND SERVICE
Much is made by returning guests of the food, which is not limited to just set meal times, and appears – on the bar, at one's table – in the form of delicious, savoury and sweet, snacks. The service is also excellent.
ACCOMMODATION
Made of the same materials, and occupying either a sunrise or sunset view, the villas are situated discretely to the rear of the main lodge. Kusi villas have the premium locations, with an additional outdoor shower and beach sala. Some of the rooms open out directly onto the beach and one has a ladder leading straight down into the sea.
The villas are a good size, with a large double bed, veranda, plenty of space within which to sit, and a separate bathroom. Simple and thoughtful, the interior design of each villa empathises function over frill, and the furniture is solid, the fittings attractively useful. The cliff-top Villa Quilalea offers the most astounding accommodation for a couple in the whole archipelago, with a private plunge pool, feature bathroom & dressing room, an outdoor shower, and its own separate sitting/dining area. Of course, the island may also be booked out in its entirety for a complete private island experience.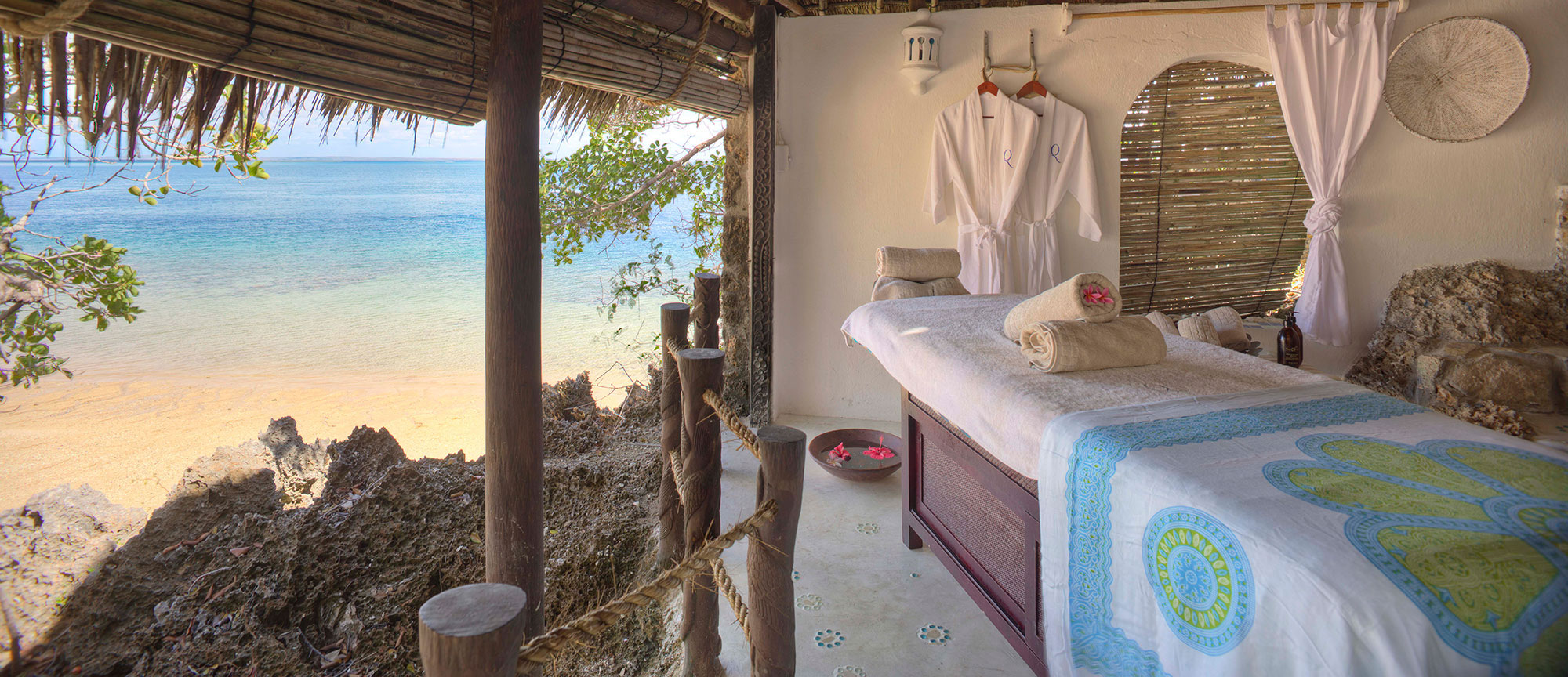 ACTIVITIES
Activities at Azura at Quilalea include a cliff-top African Spa experience, beach picnics and island Baobab nature walks. The island specialises in providing water sports, such as mangrove Kayaking on the nearby Sencar Island, scuba diving courses, snorkelling and guided snorkelling trips, deep sea fishing, sea kayaking and dhow sailing.
Cultural visits offer tours of the nearby historic Ibo Island, and the working coconut plantation on Quirimba Island and the local village. Please note some activities will be charged at an extra cost.