Built in 1902 for Marshal Joffre, the town's colonial Marshal at the time, Litchi tree is a charming five-room guesthouse in the heart of Amber Mountain National Park, in northern Madagascar.
Overview
With views of Diego Suarez town bay in one direction and the Mozambique channel in the other, Litchi tree opened its doors to guests in 2008 after an all-encompassing renovation and is an owner-run outfit. The house is completely run on solar power and, whilst each part of the house is spacious, it gives off a warm and cosy look and feel. In the main area the hallway at the top of the stairs have been converted to a restaurant with a bar and small library off to the side. The furniture materials of each part of the house have been sourced from sustainably harvested wood by local crafters. Please note, a laundry service is available, but there is no WiFi.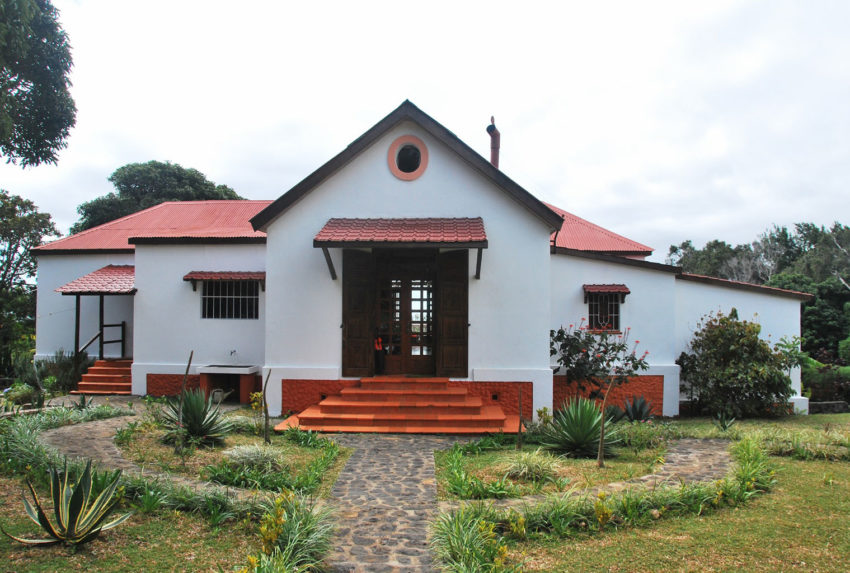 Food & service
The house is run by its owner, Herve and his daughter, and staff, who are expertly trained, all from the local area. Returning guests have often commented on the friendly and welcoming service at the house. A selection of cocktails and international wines are available at the bar and the food is of an excellent standard, ranging from continental breakfasts of croissants and freshly-baked bread, to three-course dinners of French/Asian cuisine.
Rooms
Each of the five rooms and their en suites are spacious with wooden floors and whitewashed walls and furniture, including four-poster double beds, which are all made from sustainably sourced wood.
Activities
For those wishing to explore the Amber Mountains National Park, local ugides can be organised by the staff at the house or, for a more docile day, the house is an ideal place to sit and read a book on the veranda with the views over the hills and the bay.
Impact
Conservation 
All furniture at the house is made from locally-sourced sustainable wood. The hot water and electricity at the lodge is run off solar power and the staff are from the local community.