Simpler and less expensive younger sister to Jack's Camp and San Camp, and located on so-called Hyena Island, on the Makgadikgadi Plains in central Botswana, Kalahari Camp is a first rate piece of desert accommodation.
Overview
A wood and thatch build, set on an outcrop (Hyena Island) and marked by mixed foliage, a brace of palm trees and a truly giant baobab tree, Kalahari Camp consists of a main area and 10 sleeping tents. The main area is divided into a lounge, library, bar, dining area and small pool.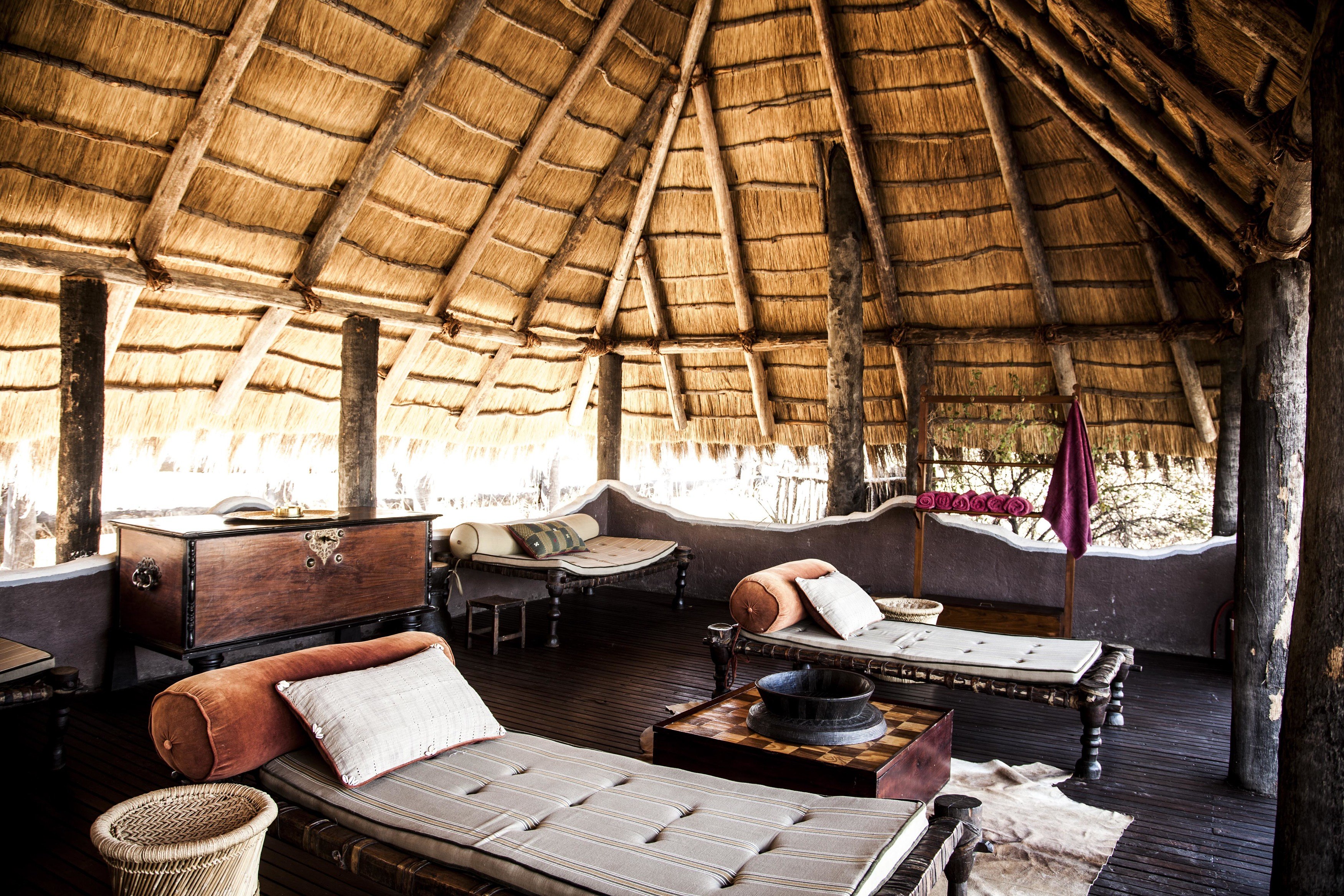 Characterised by open sides, high ceilings, a series of Lamuesque seats and tables, campaign chests, cushions, dark wood finishes, the overall feel of both lounge and dining area is relaxed and functional. Please note there is no Wi-Fi in the camp.
Food & service
All feedback points to a camp continuously run by a generous, well informed and wonderfully welcoming staff. The food, considering the location, is something of a miracle: breakfast, buffet, picnic or formal dinner, the meals are simple, delicious and beautifully presented. Given the size and ethos of the camp, meals are generally taken together.
Rooms
Perhaps even more so than the shared areas, the sleeping accommodation at Kalahari Camp pays homage to a design that makes a virtue of the simple. Each room includes either twin or double cot, storage, veranda and seating and an outdoor shower to the rear.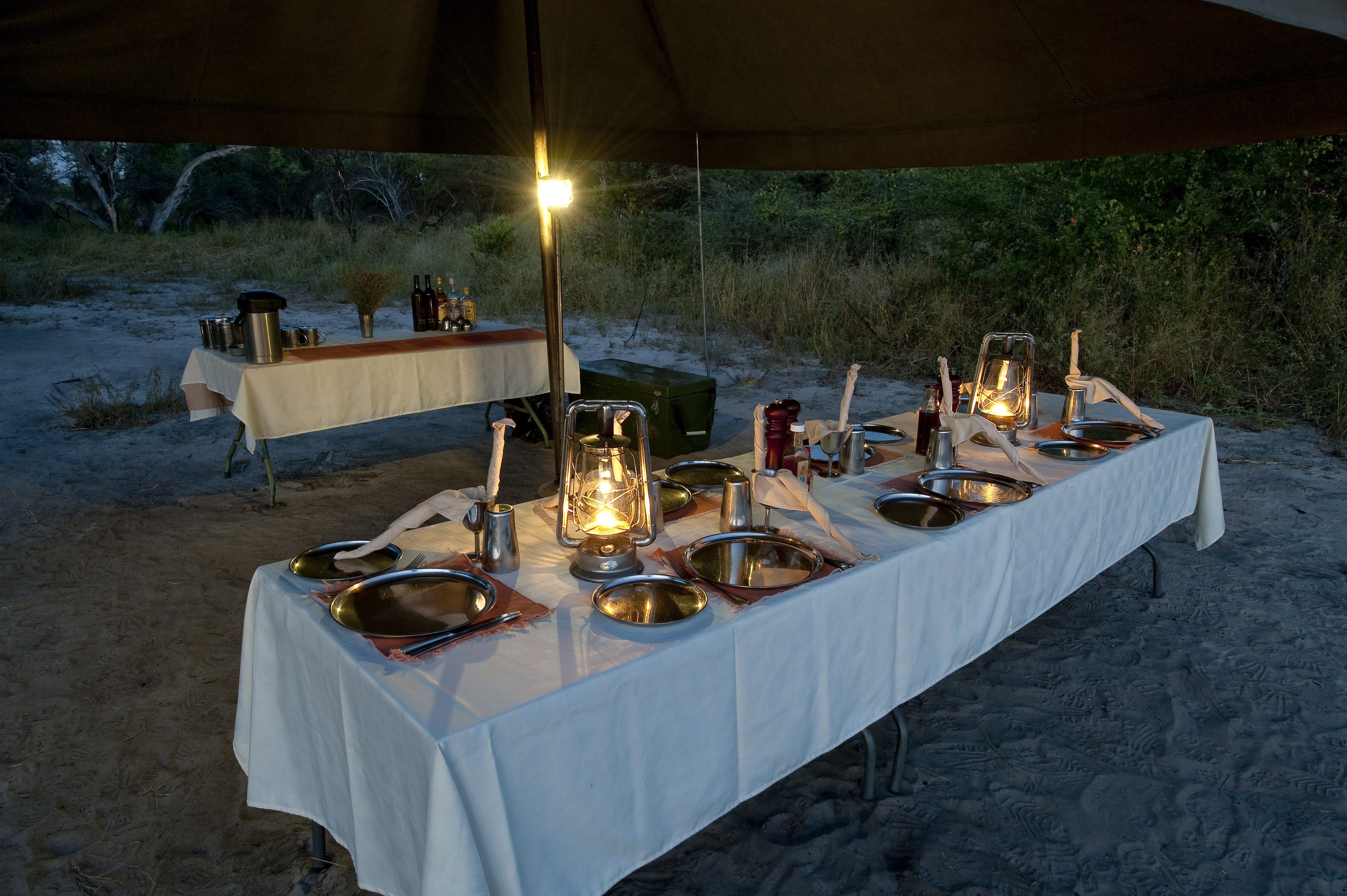 Again, this is not a look designed with the gold tap habitué in mind. Good clean spaces and few creature comforts point guests toward what really matters: being in one the world's most extraordinary deserts.
Activities
Activities at Kalahari Camp will depend on the time of year visited. June through November is the dry season and as such bereft of wildlife Activities are based around various themed quadbike rides onto the pans, on the ways of the Bushmen, the subtleties of the desert.
From around December through May animals follow the rains onto the pans and activities are more classically wildlife orientated, with guided walks, wildlife drives and sundowners the order of the day.
Impact
Conservation
The camp supports the Makgadikgadi-Nxai Pans Conservation Initiative, a project that aims to protect and allow the migration of mammals throughout the area. More specifically, this initiative addresses any human-wildlife conflict through land use planning with local community stakeholders and more recently the introduction of sustainable economic incentives for wildlife-friendly land use practices.