Very occasionally money's the last thing you think about when planning a trip. Honeymoons are often those occasions, which isn't to say that we ought to spend blindly on them, but rather that they are so singular as to deserve a spending approach that is all about the now – the caveat being, of course, that the splurge isn't about to put you or your parents into receivership.
All things being in the absolute pink, what follows is the ultimate money-being-no-object honeymoon: a South African safari, a stopover stay at Johannesburg's The Saxon and a final unwind on a private island in the Seychelles.
Taking as unread the level of preparatory service, the home visits, the wing-to-wing transfers, the personalised itinerary, first stop, Singita Lebombo. Here rather than sister lodges Boulders or Ebony, Lebombo being a wonderful example of how cutting edge architecture, high levels of service and a wonder kitchen can be successfully married to the wild, and in particular to a habitat such as is the Lebombo Concession, which lies just to the east of the Kruger National Park. This is a safari like no other: luxurious, attentive and exclusive, the level of guiding quite exceptional.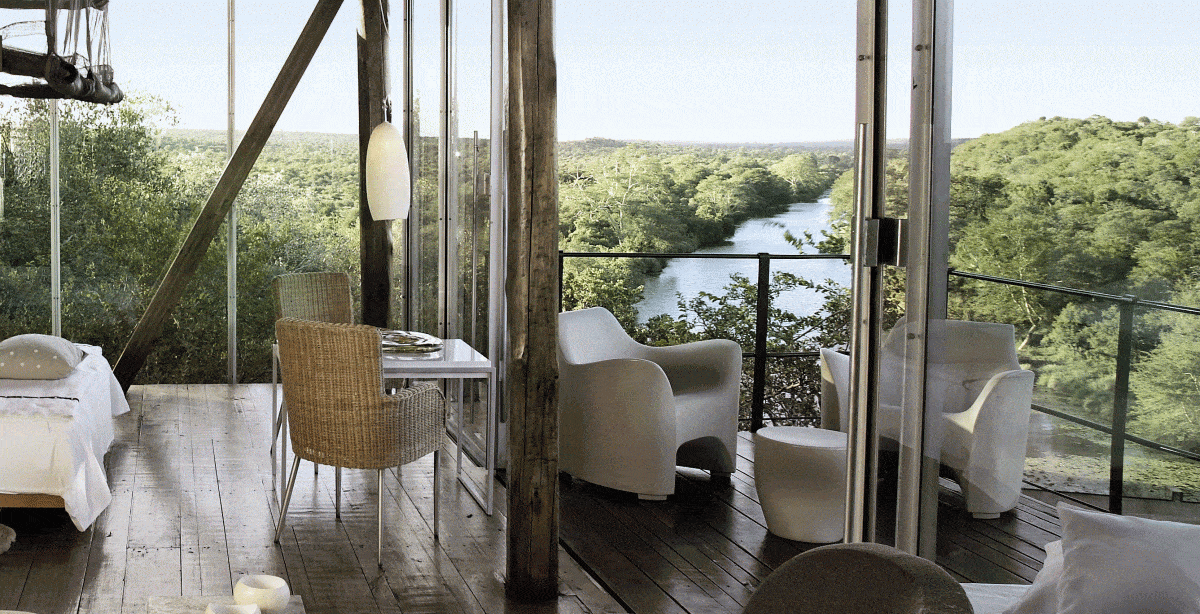 Next, The Saxon, which though a hotel, is rightly regarded as being home to one of South Africa's finest collections of art, to an unbeatable wine cellar, and to a restaurant that would happily go toe-to-toe with anything you might find in Tokyo, Paris or New York. Perfect, then, that all these wonderful parts are matched the whole, the elegance of The Saxon's design, the use of glass and concrete creating a series of spaces that serve to propel you from one extraordinary experience to the next.
South Africa has its own beach paradises, though you'd need to head east for in-sea warmth. However, for the ultimate in getaway luxury, there's not much that could hold a candle to North Island, one of the Seychelles's private islands.   Extremely environmentally conscious, extremely beautiful, and extremely well-serviced, everything about North Island – the food, the accommodation, the privacy – is designed with romance in mind. It's the honeymoon island, though an absolute wallet buster to boot.
So, if it's a one off, and money's not today's object, then here be the perfect luxury honeymoon, set in three wonderfully thought through experiences – just waiting to happen.