The Kruger National Park is one of the oldest and largest reserves in Africa. Boasting a tremendous range of wildlife and birdlife, it is a living monument to President Paul Kruger's fight for the establishment of a large wilderness reserve.
Originally home to early man, and then to the Sans people, Bantu tribes and the Dutch, the area had always supported relatively small groups of humans. However, the thought of gold, and the fact that the land could be worked, led to a sharp increase in the region's population, and with it the numbers of animals killed for meat, skins and sport. By the 1890s the area was in crisis, and was proclaimed a government wildlife park in 1898.
Much smaller than it is now, and then known as the Sabie Game Reserve, the park's first warden, James Stevenson Hamilton, was an excellent conservationist, and wildlife numbers began to increase almost immediately. In 1929 it achieved proper park status, was renamed, and has gone on to become one of the Africa's leading animal sanctuaries. Now a significant part of the Great Limpopo Transfrontier Park, it is well known for its advanced environmental management techniques and policies.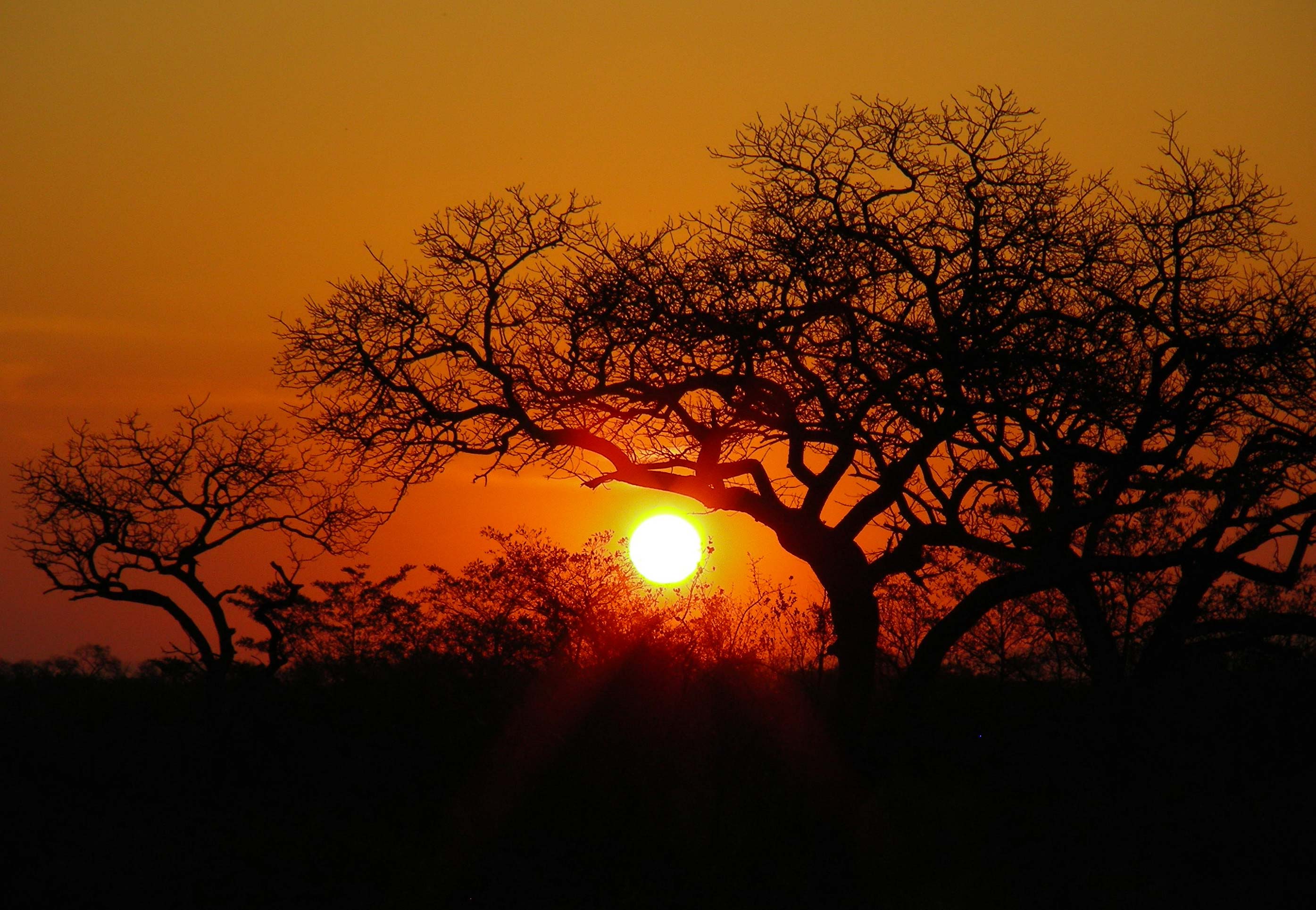 Divided into six distinct ecosystems, and boasting several substantial rivers, Kruger National Park is home to nearly 2000 species of plant, and supports 150 species of mammal, 500 species of bird, and no less than 45 species of fish.
In terms of style and luxury, the park has raised the bar throughout Africa vis-a-vis what can be done with accommodation in the wild. The lodges here are redefining the meaning of bush service, and the friendly but fierce competition ensures that nothing is left to chance.
Open throughout the year, Kruger National Park is best visited in the winter months, when it is drier, and the animals are forced to come for water. However, the spring months turn the park green, and wildlife is pretty much guaranteed at any time.
See below for accommodation in this area.