Located in the middle of its own concession, Singita Lebombo sits high up on a hill with views east towards Mozambique and down the N'wantetsi River. Recently given a very thorough refurb, this is a highly eco-conscious lodge fully committed to engaging with the local community.
Overview
Singita Lebombo was always a forward-looking facility, using light woods and plenty of whites and creams to create a peaceful, textured-yet-sleek atmosphere. The shared areas – including swimming-pool, bar and dining-room – have all been further expanded, including plentiful decking from which to observe the wonders of Kruger. Following the refurbishments, however, Lebombo also offers a roof terrace and wine studio, library, 25-metre lap pool and a deli.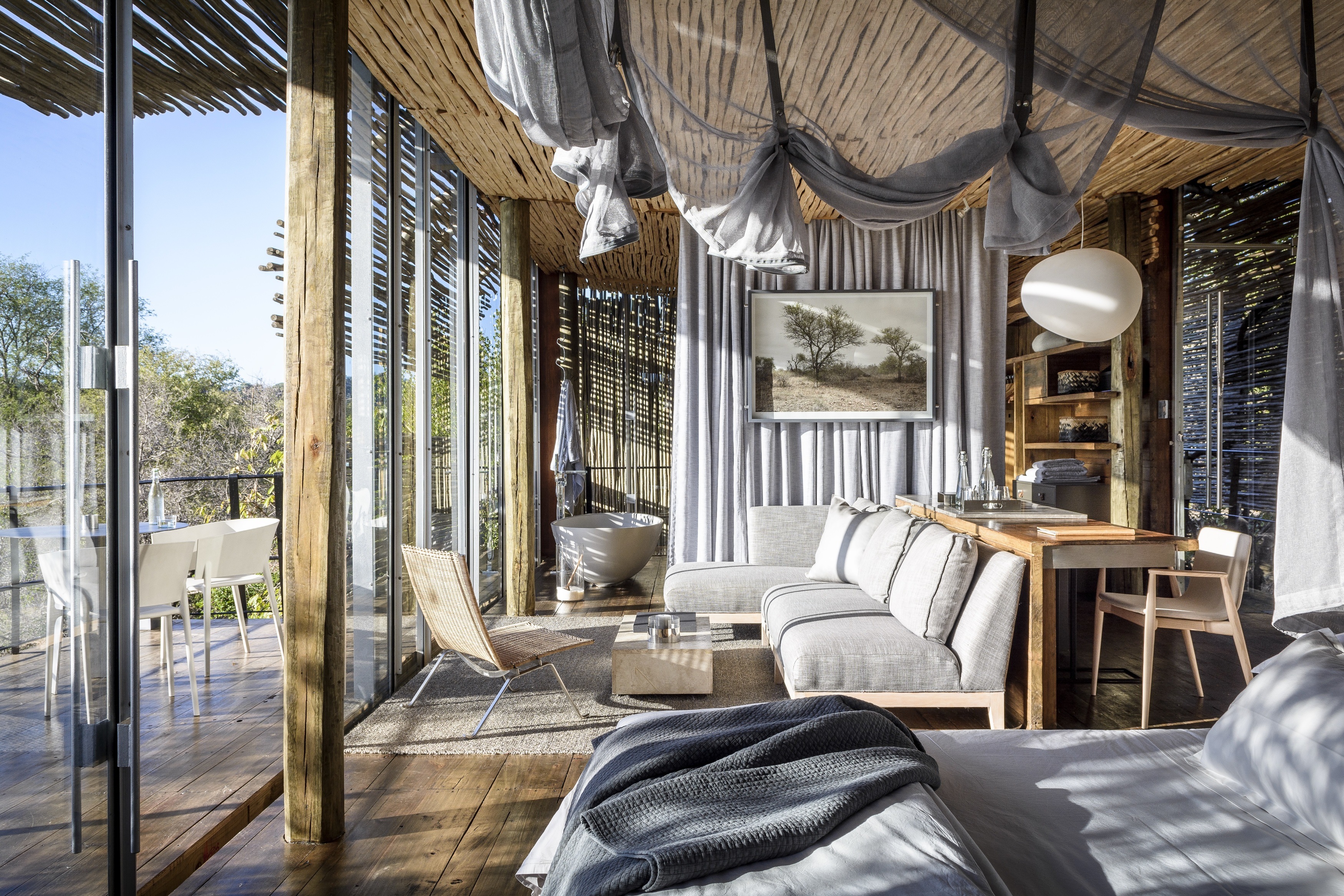 Food & service
The kitchen is now headed-up by renowned chef Liam Tomlin, brought in to make it second to none in this already-well-catered region.
Rooms
Accommodations at Lebombo consist of 15 glass-fronted, pole-roofed living pods suspended above the river. These offer contemporary chic at the very edge of the Kruger wilderness. The revamp has added to the mix a private villa featuring two family suites. Each suite boasts a private pool, two bedrooms and luxurious living areas including an open-plan kitchen. The private villa is fully staffed and afforded real seclusion by the mature trees that overhang it. Throughout all the accommodations, the feel is cutting edge contemporary: safari chic at its best.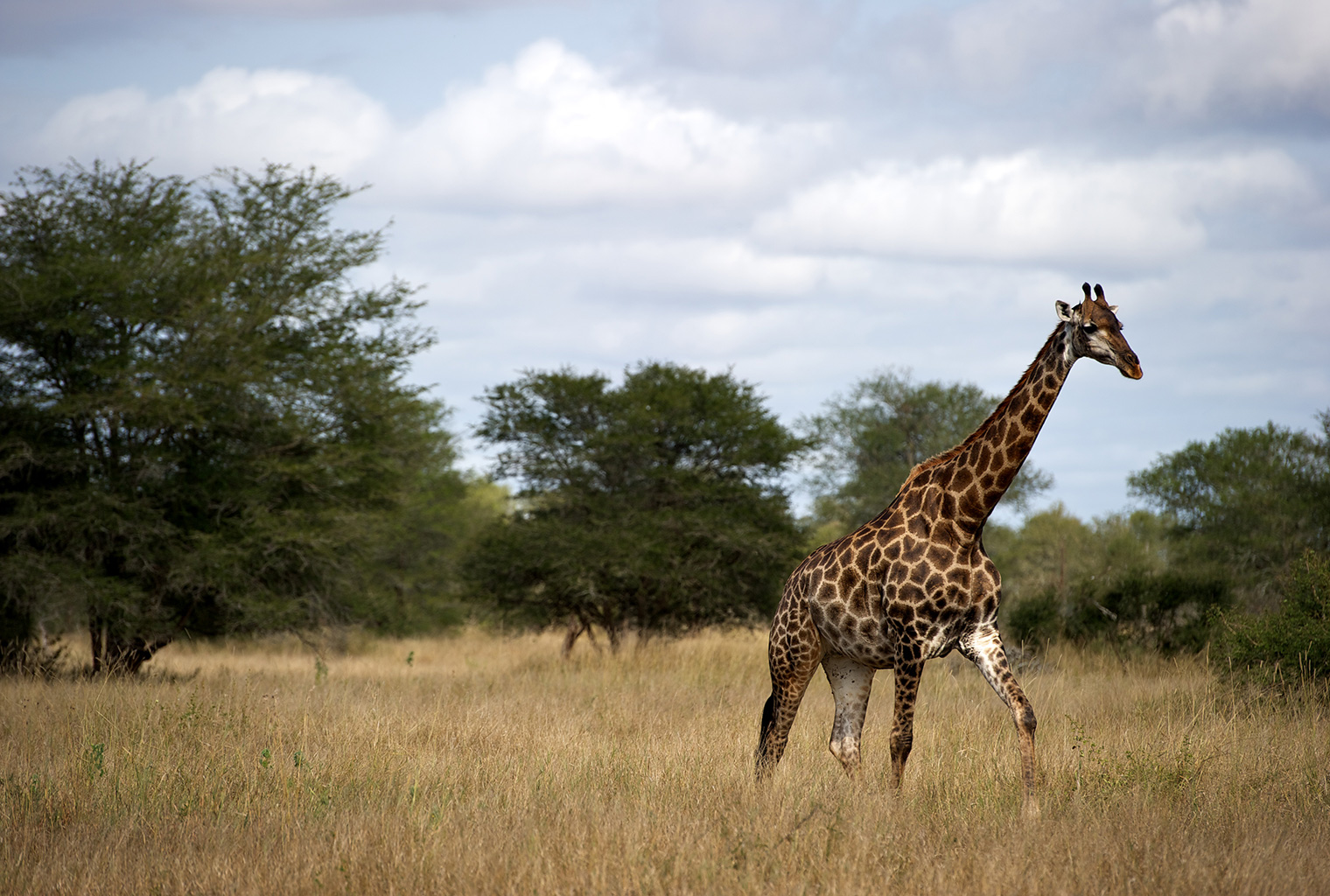 Activities
Lebombo is now seeing an exciting revival in wildlife numbers, and activities include wildlife drives, guided walks, bush picnics, bird watching and sundowners.
Impact
Conservation 
At each of Singita's lodges they have dedicated teams whose sole focus is to preserve the land and to protect and increase the wildlife to match its natural carrying capacity. This includes environmental care and anti-poaching units; the Singita Grumeti Fund has plans to launch a reconnaissance drone program in 2018. Singita's guiding teams are selected on the basis of their passion and knowledge of the bush and then deliberately up-skilled by the Head of Guide Training and Development to ensure guests have rich, educational and enjoyable experiences during their time with at the camps.
Commerce
Singita has a strong bond with its local communities. Many of their staff live locally and are transported to and from their homes on a daily basis, and most are ex-pupils of the local schools which Singita supports. Singita also deliberately manage their lodges in a way that maximises the benefits to local communities so that they can experience the positive economic effects of eco-tourism.
Community
The Singita School of Cooking is located on site at the staff village that serves Lebombo and Sweni. It was established with the aim of encouraging the development of culinary skills amongst local youth. Each year, eight to ten students are selected – based upon clear criteria including a real interest in cooking – to participate in a 1-year development programme.
The lodges are also involved in supporting schools in the local communities in various ways, such as providing practical and educational support to pre-schools and assisting communities with access to fresh water. Support for the pre-schools ranges from assisting with maintenance challenges to the planting of indigenous trees in the school grounds, and the much larger challenge of assisting with the improvement of the quality of education provided.