I'm delighted to see that an interview with Journeys by Design appeared in Forbes Life over the summer.
Delighted, of course, because clearly, and given our ethos, service and client demographic, being profiled by a title as prestigious as Forbes is exactly the kind of exposure a company like Journeys by Design would want. Hands up. It's good for business.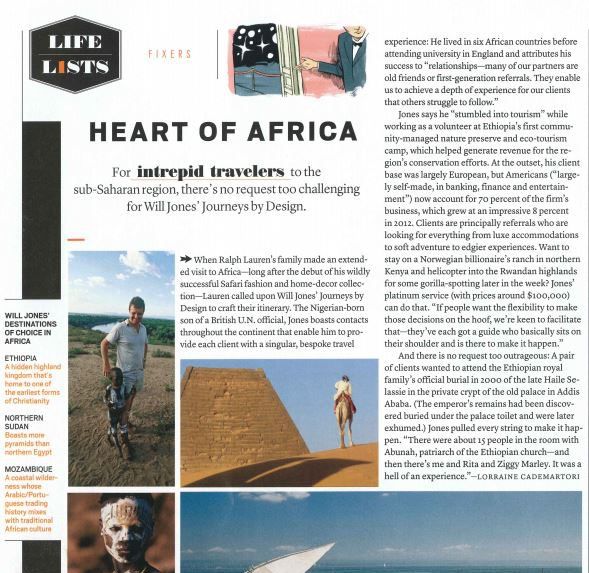 However, no news is better than wrong news, which is why I was more than pleased that the journalist, Lorraine Cademartori, focused not just on the ideas of luxury accommodation and so-called soft adventure, which though a big area for us, is not the be-end and end-all of Journeys by Design.
Far from it. In keeping with my own experiences of African travel, I absolutely love meeting and providing for people keen to do something different, something that is so clearly a one-off. Lorraine rightly mentions, as examples, a trip with Ralph Lauren, and being part of the reburial of Emperor Haile Selassie, the ability to arrange trips that take in, in one week, the Highlands of Kenya and the gorillas of Rwanda.
Organising trips like this, trips that change lives, and that do everything to benefit the environment and cultures visited, are what, in my view, define what it is to be an African specialist. As I say, lovely to see this picked up on in Forbes. Good for us – and for the industry as a whole.