The Kubu quad bike safaris are a five night itinerary, here Guests sleep out on an island of granite rock called The Island of Lost Baobabs. Guests spend two nights here then return to either Jack's, San or Camp Kalahari for their final night. The opportunity to sleep-out in one of Africa's most beautiful desert habitats, with nothing more than a bedroll, blanket and fire for comfort, represents one of the finest close-to-nature experiences on our portfolio.
Based at either Sans Camp or Jacks Camp, accompanied by a guide, you will ride a quad bike out to Kubu Island, a granite outcrop, home to some of the pans' most beautiful lunar-like prehistoric beaches and covered in ancient Baobab trees. Here, once you've set up camp, and depending on the temperature, you will be taken on a guided walk through the area. Rich not only from a geological point of view, but also in terms of our history, the life it somehow continues to support, its rarefied atmosphere, the walk takes place at a style suited perfectly to being in the desert: slowly, and looking in such a way as to uncover many of its very subtle secrets.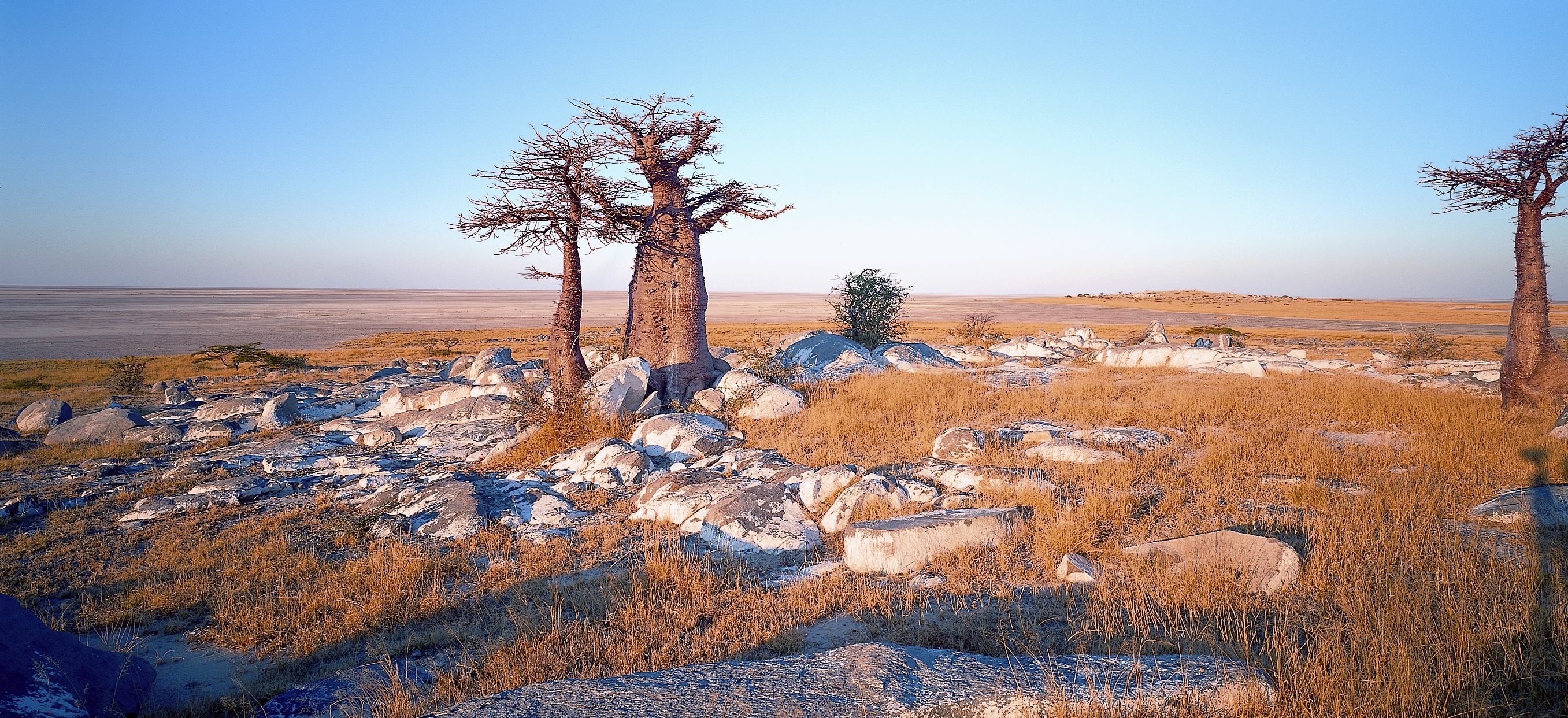 While entirely dependent on the time of the year, on the weather, luck and the lay of the land, wildlife species encountered may include meerkat, brown hyena, oryx, springbok, aardvark and aardwolf.
With meals, stories and a knowledge born of years spent on the pans provided by your guide, nights out on the Makgadikgadi Pans is to experience a world devoid of machinery, the accompanying silence a kind of magic.