Originally Jo and Robin Pope's family house, located in South Luangwa National Park, on the Luangwa river, in Nkwali Camp's grounds, and reasonably recently renovated, Robin's House is a wonderful private house.
Overview
Ideal for families, honeymooners and guests after a more private stay, it is self contained, comes with its own butler, chef and guide, and is perfectly placed; with views of the river, its far side and the plains beyond.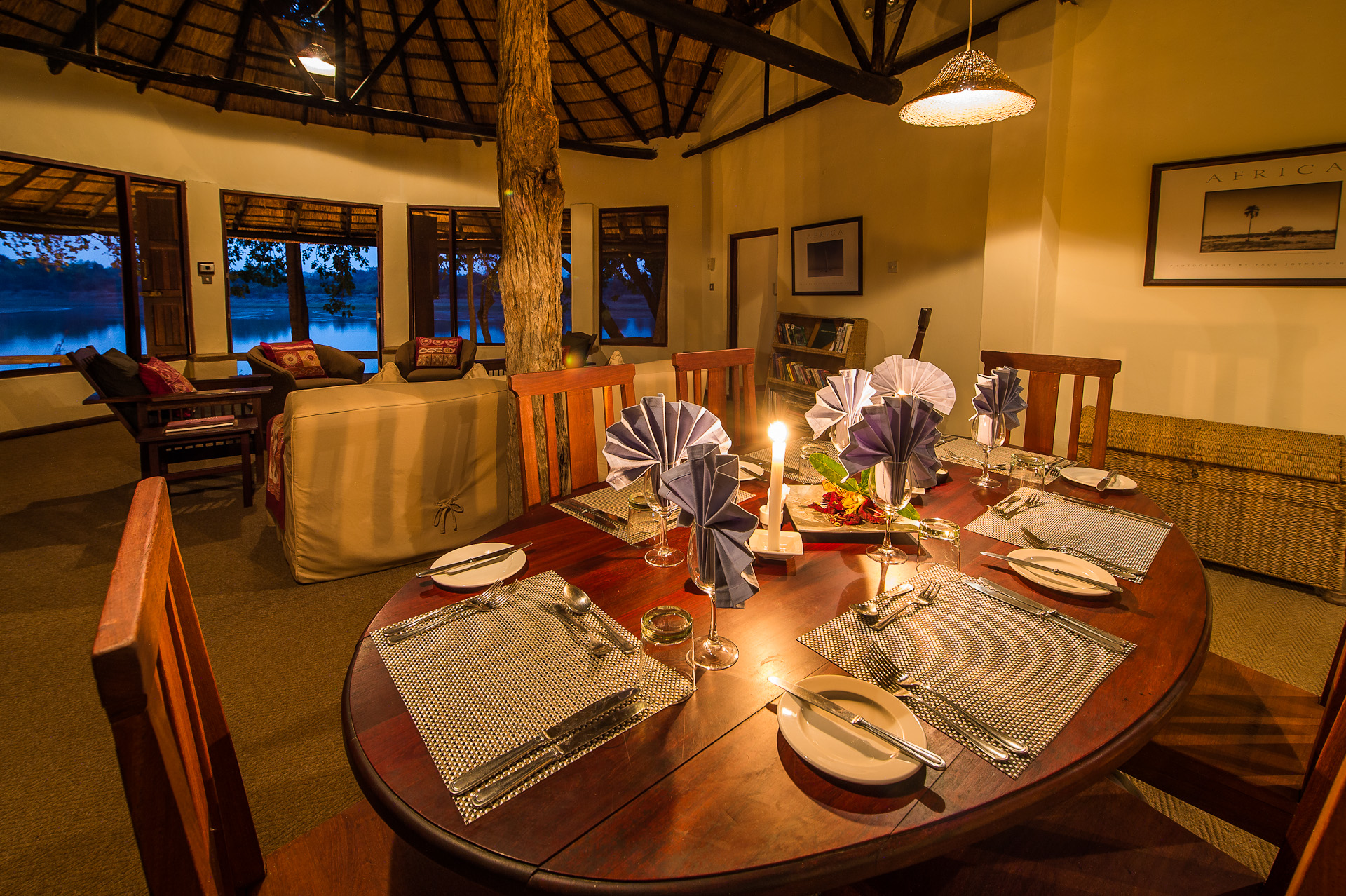 A 2 bedroom house, Robin's House consists of a sitting room, kitchen, dining area, veranda and swimming pool, the last of which it shares with nearby Nkwali. Characterised by polished concrete floors, arched doorways, white walls, large windows, cane seating, old photographs and cavernous ceilings, the shared areas are well maintained, fairly minimalist in design and very easy to keep tidy.
Food & service
The food – breakfast, lunch, dinner – is varied and delicious, and the service across the camp, from chef to guide, is first-rate.
Rooms
En-suite, spacious, airy, the bedrooms – one a double, the other a triple – are absolutely beautiful. Like the rest of the house, the decor here is minimal, and serves to accentuate the windows (which are large but made up of small panes), the floor and the select pieces of dark wood furniture. The bathrooms of Robin's House include a large shower area, flush toilet, basin and a stand-alone bath.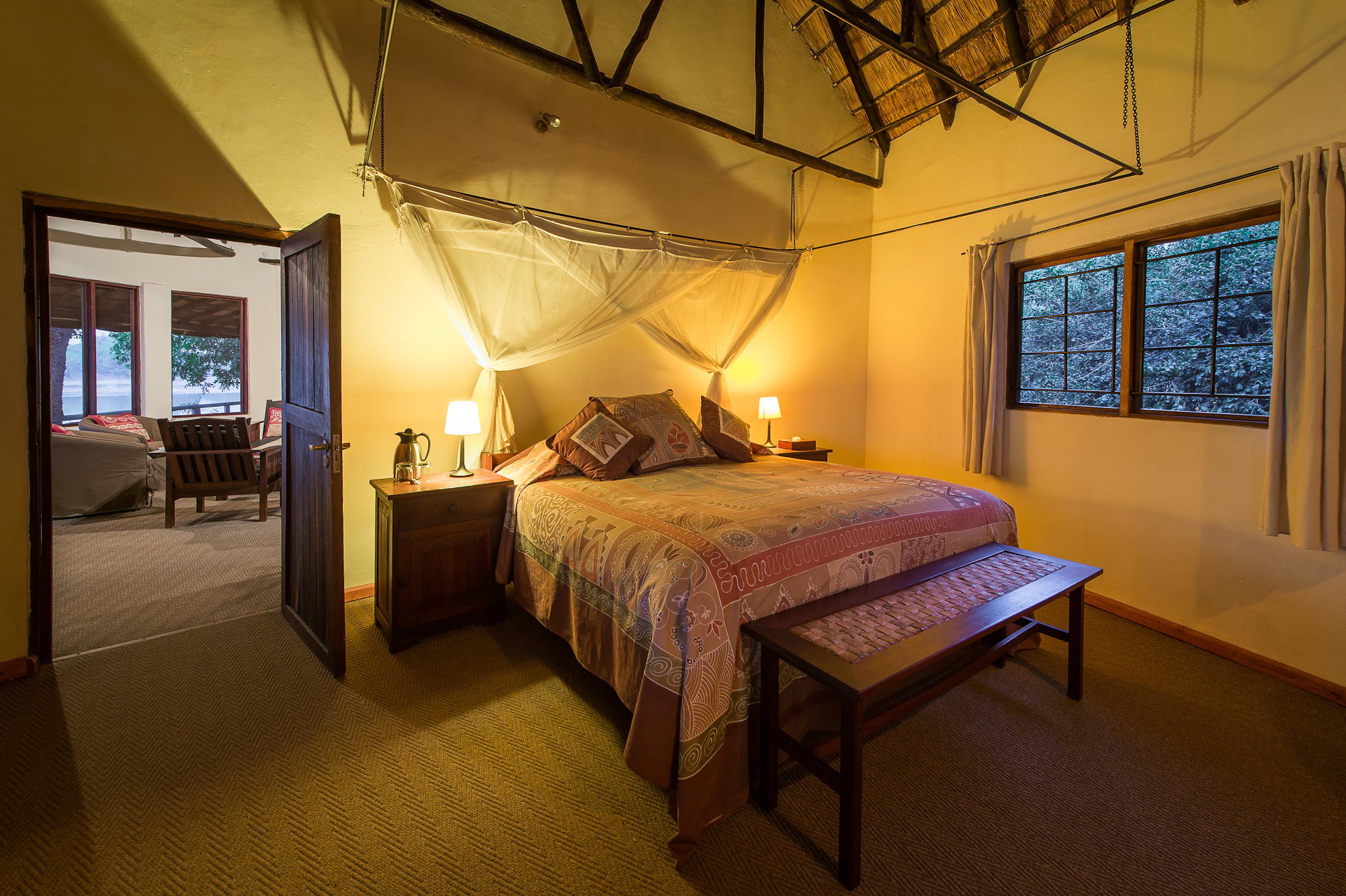 Activities
Activities are planned around individual/group needs (guests have their own private vehicle), and include guided walks, wildlife drives (day and night), sundowners, boat trips and cultural visits.
Impact
Conservation
Robin Pope Safaris take their responsibilities towards the human and physical environments in which they operate very seriously and are critically aware of the negative impacts that tourism can potentially have on the environment, wildlife and local communities neighbouring their properties.
In Zambia, they financially support the vital anti-poaching activities of South Luangwa Conservation Society (SLCS) in order to keep South Luangwa's wildlife safe from poachers. SLCS is the only body in South Luangwa equipped and skilled to immobilize, treat and rehabilitate snared and other wounded animals. SLCS has darted and treated elephants, lion, hyena, giraffe, wild dog, leopard and many other species, and is able to respond to all cases of injured wildlife in South Luangwa.
Commerce
The company has also set up and manages the first authentic cultural village tourism enterprise in Zambia. Trade with Kawaza Village has been encouraged and this community enterprise now provides employment for 10 village members, financially supports orphans and elderly people in the community and provides their local primary school with textbooks and learning aids.
Community
Robin Pope Safaris have been very pro-active in working with their local neighbours to bring about sustainable development initiatives in the community. The Kawaza School Fund has become one of the biggest success stories in the Luangwa Valley, and has inspired both guests and other safari operators in the area to work together to change lives through improved education provision. It has not only improved the standards of school buildings in the area, but also access to educational materials.