Usually combined with a stay at Nwkali, Tena Tena or Nsefu, the exclusive Luangwa Bush Camping offers one of the most intimate experiences of the wilderness anywhere in Zambia.
Overview
Available between June and October, the trips are designed for 2-4 guests who join an expert guide (who will take up to 6 guests in a private group) for safari walks and overnight camping in the Nsefu region of the South Luangwa National Park.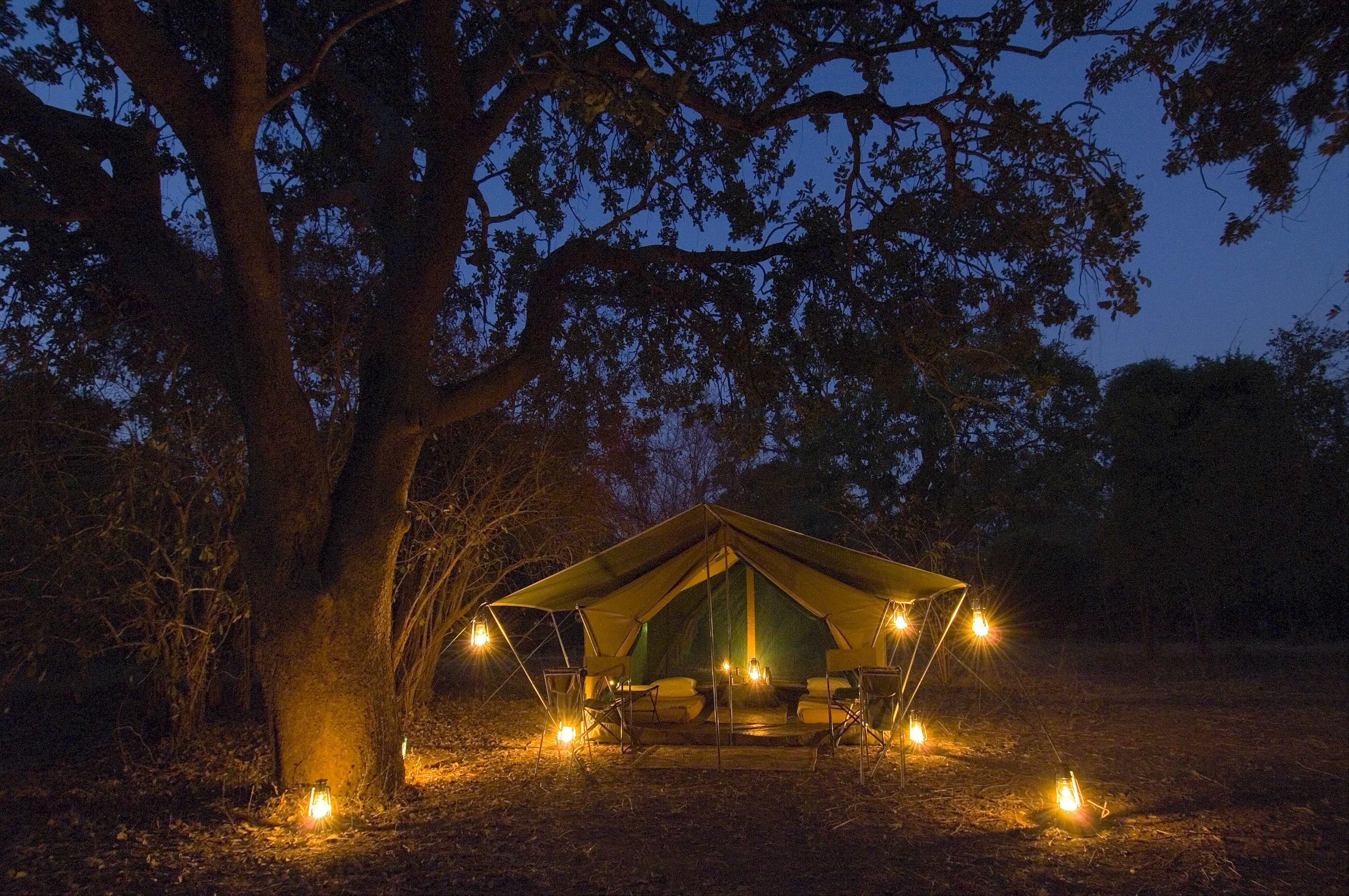 Food & service
Guests of Luangwa Bush Camping are treated to very welcome cool down face cloths, ice cold drinks, G&Ts at sunset and very good food – such as steak perfectly grilled on the hot coals and served with a nice bottle of red.
Rooms
Overnights are in large, walk-in tents, with camping mattresses on the ground and feather pillows. There is a shared bucket shower and bush toilet set up in each site. A full food and bar service is included throughout.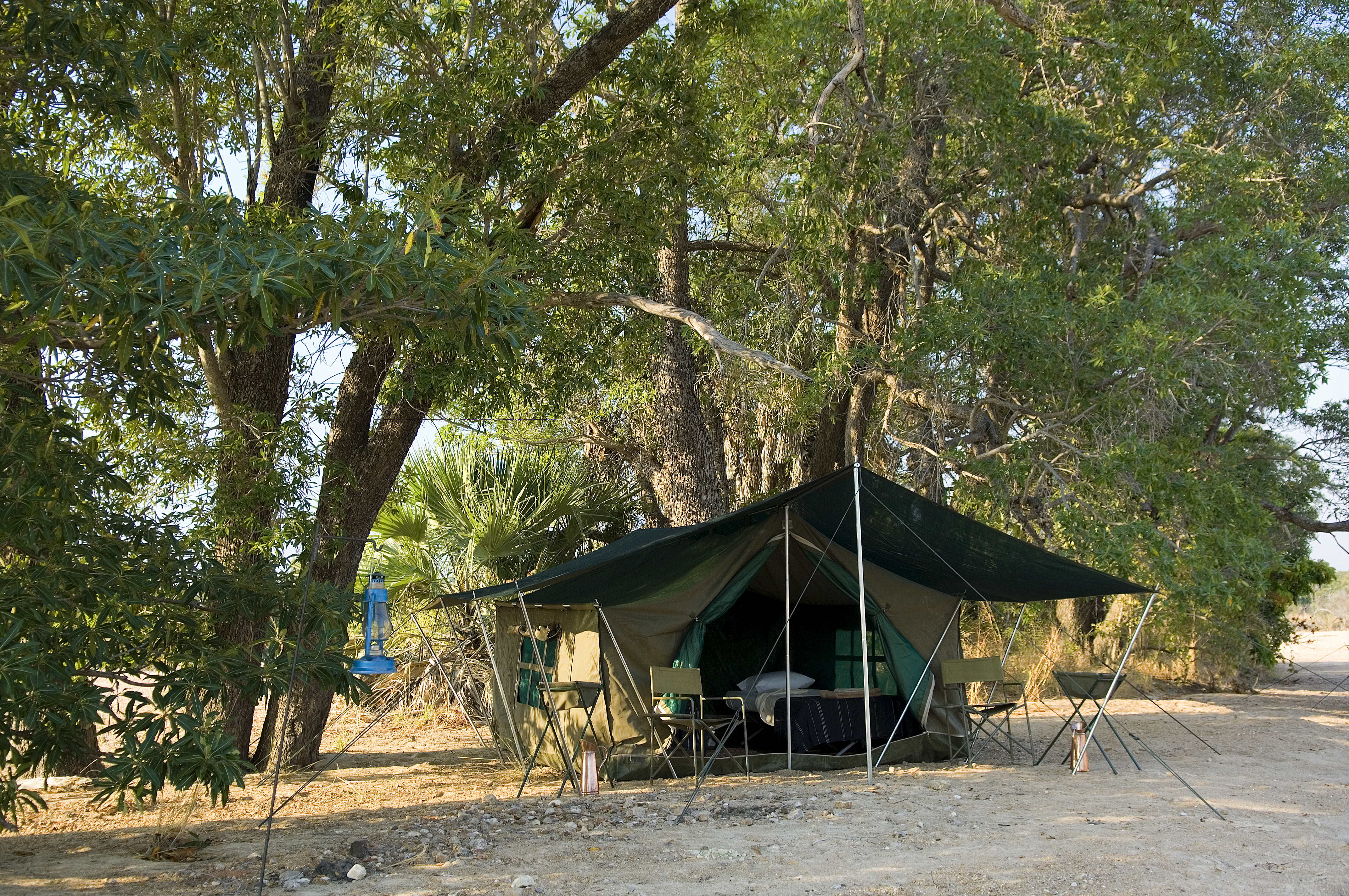 Activities
Offering what we like to call a just-enough-frills experience, the camping itinerary is normally for 3 days and 2 nights and begins at sunrise with a walk from one of the above mentioned camps to a remote and secluded spot, where the first bush camp is already set up. After a leisurely lunch, a siesta and afternoon tea, there's a pre-dusk walk in the bush before heading back to camp for sundowners and dinner round the campfire.
The second day is spent walking in the wildlife-rich riverine habitats of the Luangwa – exploring the ebony groves, lagoons and river itself while the camp is moved to the next spot. After a second night under canvas, guests leave on the third morning after breakfast and continue their onward journey, usually with a stay at one of the nearby camps or lodges.