A small and excellently run bush camp, Old Mondoro is located in Lower Zambezi National Park, on the banks of the Zambezi river, and stakes its reputation on providing its guests with an experience that focuses on the bush, on the wildlife, on basic comforts, and not on gold tap luxuries, Michelin stars or big 5 tick lists.
Overview
Situated in the shade of a winterthorn grove, Old Mondoro is a stone, wood, reed and canvas build, and consists of a mess area and 6 sleeping rooms. Housed largely in an open-sided construct, with polished stone floors, stretched canvas roofing and low reed walls, the shared areas include a bar, lounge, library and dining area.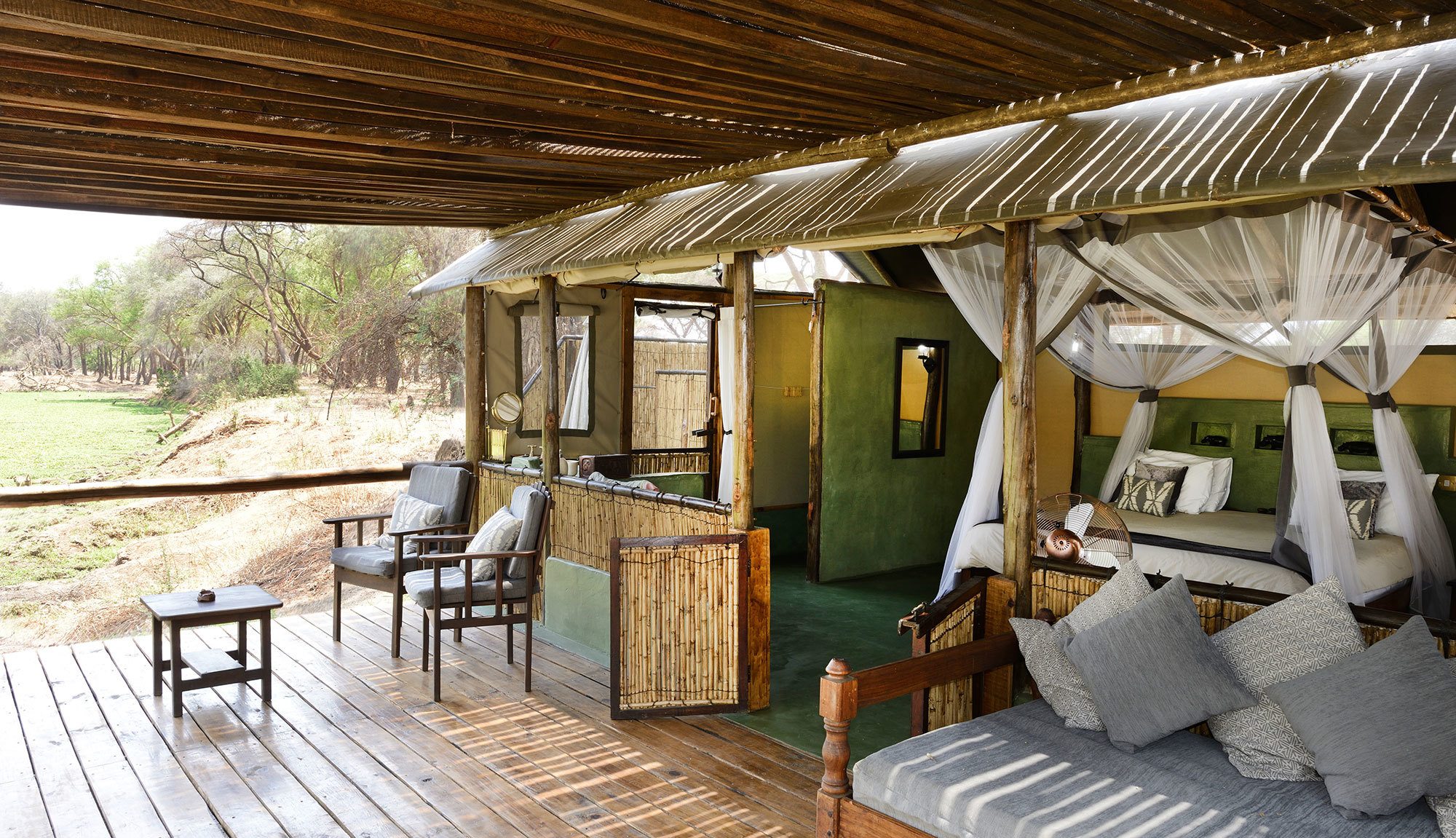 Food & service
Comfortable, simple, a fabulous retreat from the midday sun, the main mess tent is characterised by wicker seating, muted colours and great spots from which to view visiting wildlife. Outside, a small seating area surrounds a fire pit, scene of campfire breakfasts, pre-dinner drinks and late night chats. The food at Old Mondoro Bush Camp – lunch buffets and communal dinners – is farmhouse, fresh and beautifully presented, the service relaxed, knowledgeable, excellent.
Rooms
Shaded, raised on concrete blocks, the sleeping rooms include 5 bish chalets and one family chalet. Well positioned with views of the river or lagoon or both, the rooms are accessed by way of a lovely little veranda, and, like the mess area, marked by a polished floor, low reed walls and a canvas roof, each room has a double bed, a seating area and separate bathroom.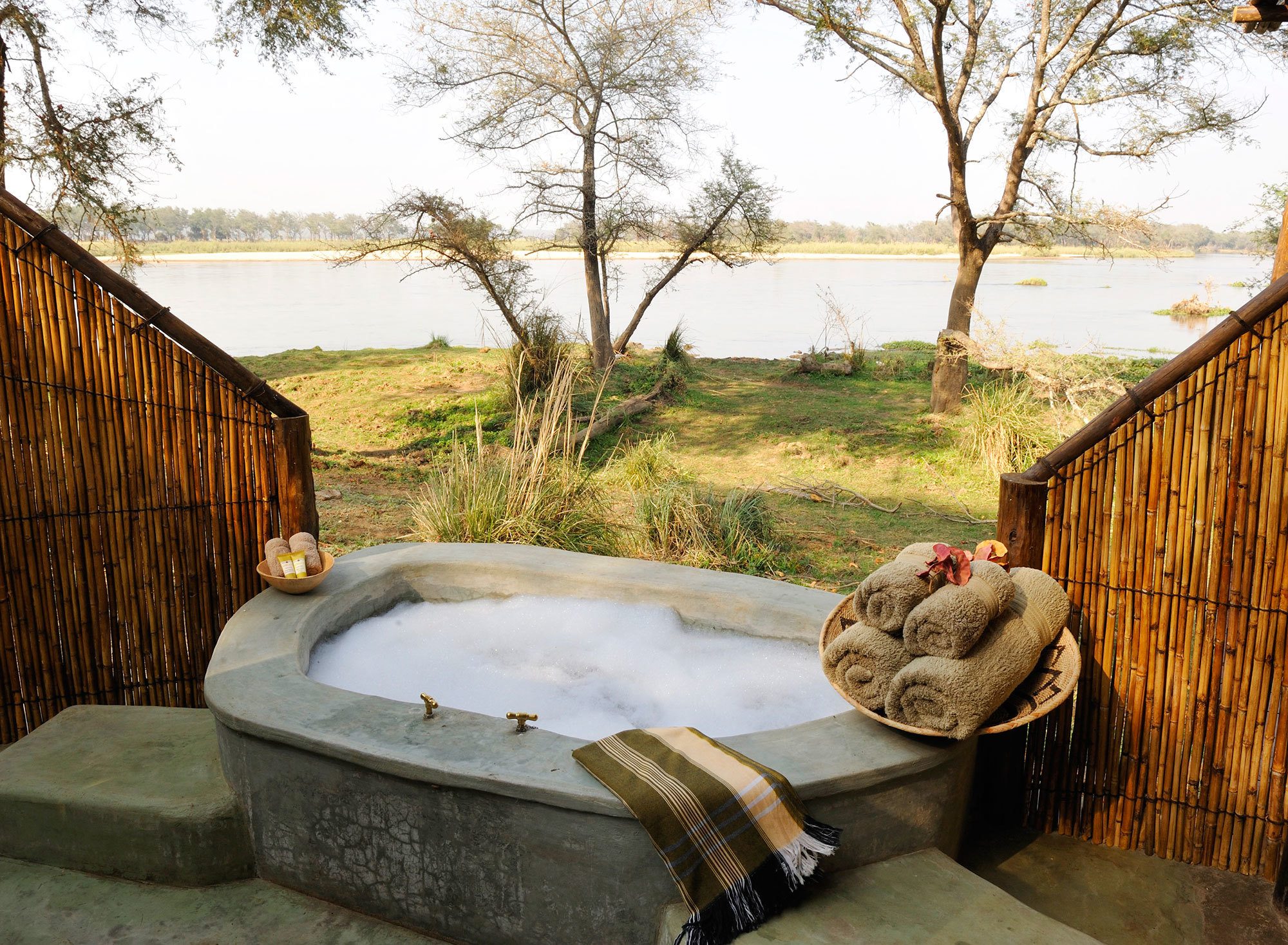 The toilet and sink can be found to the rear, while the stone bath and shower is outside, through a side door. While it now has electricity, Old Mondoro Bush Camp encourages use of old storm lanterns.
Activities
Activities include walking safaris and wildlife drives – night and day.
Impact
Conservation
There are strict waste control and energy conservation programmes in the camp, which uses renewable energy sources and fuel efficient 4- stroke outboard motors. This actively contributes to conservation activity; making for a better and more sustainable Lower Zambezi.
Commerce
A large portion of Chiawa Camp & Old Mondoro's revenue and resources are reinvested into programs that support conservation, education and the improvement of the surrounding village communities.
Community
The camp provides financial and in-kind support for the education of 110 AIDS orphans.