0°
15'
51.27" S
30°
6'
30.25" E
Brand new to the much feted Volcanoes Safaris stable, and located in the eastern sector of Queen Elizabeth National Park, the Rwenzori Mountains in view, Kyambura Gorge Lodge is fast becoming one of Uganda's finest luxury lodges.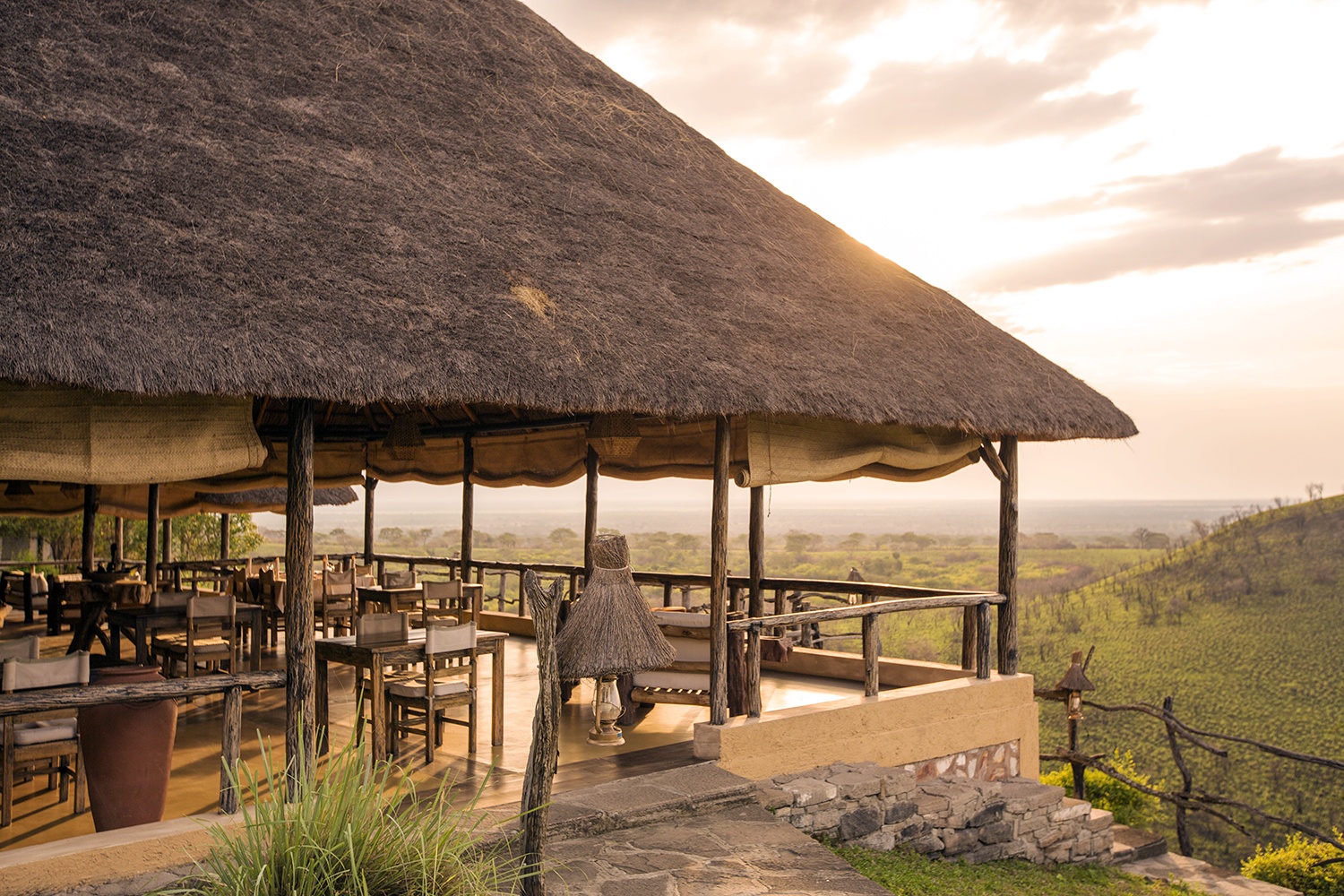 Essentially a mountain lodge, its relatively low lying position no guarantee against chilly nights, Kyambura Gorge Lodge is a wood, stone, corrugated iron and thatch build consisting of a main lodge and 6 sleeping rooms. Initially a coffee plantation store and processing plant, the main lodge includes a lounge, dining area, bar, extensive decking and pool. Beautifully converted, its colonial form wonderfully utilised, the old store forms the hull of the main lodge, the lounge and dining room characterised by white and blue walls, tiled and wooden floors, plenty of space, great square windows and one or two stunning pieces of art. Most attractive is the sense that the design hasn't just been bought in, lock, stock and barrel (or if it has, then it's been done very well): different types of chair circle the main dining table; a huge found wood sculpture hangs from the ceiling; the mix of eco-minimalist wood features and crazy paving make for a delightful contrast. It's lovely, touching and great fun.
While the sleeping rooms – bandas – at Kyambura Gorge Lodge are all similarly different, each is purpose built, and as such very coherent design-wise, the external thatch and / or corrugated cottage-like feel giving way to deep brown floorboards, a mix of bare brick, white and curved walls and exposed beams. Each room comes with an enormous four poster double / twin bed, en suite bathroom, seating area and private veranda. Everything about the look – the mix of window sizes, the simple and carefully chosen pieces of furniture – is designed to make the most of the light, which is extraordinary, particularly early morning / evening.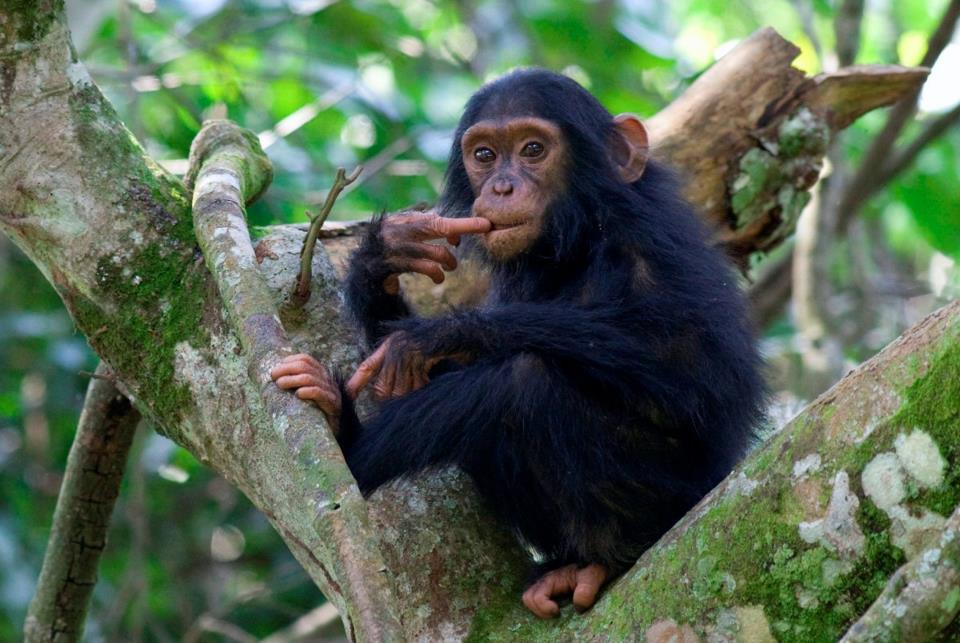 Activities at Kyambura Gorge Lodge are centred round a resident cartload (yes, quite, and perfectly true) of chimpanzees. Other activities include boat trips on the Kazinga Channel, visiting the Blue Lake and Maramagambo Bat Cave, cultural visits, spa treatment and bird watching.