Located in Ishasha, the much less busy southern sector of Queen Elizabeth National Park, Ishasha Wilderness Camp is exactly what it claims to be: a bona fide eco-luxury bush camp.
Overview
Situated in riverine woodlands, overlooking the Ntungwe River, Ishasha is a canvas, wood and thatch build (with stone foundations), and consists of a main camp and 10 sleeping rooms. The shared area includes a lounge, bar, veranda, dining area and library.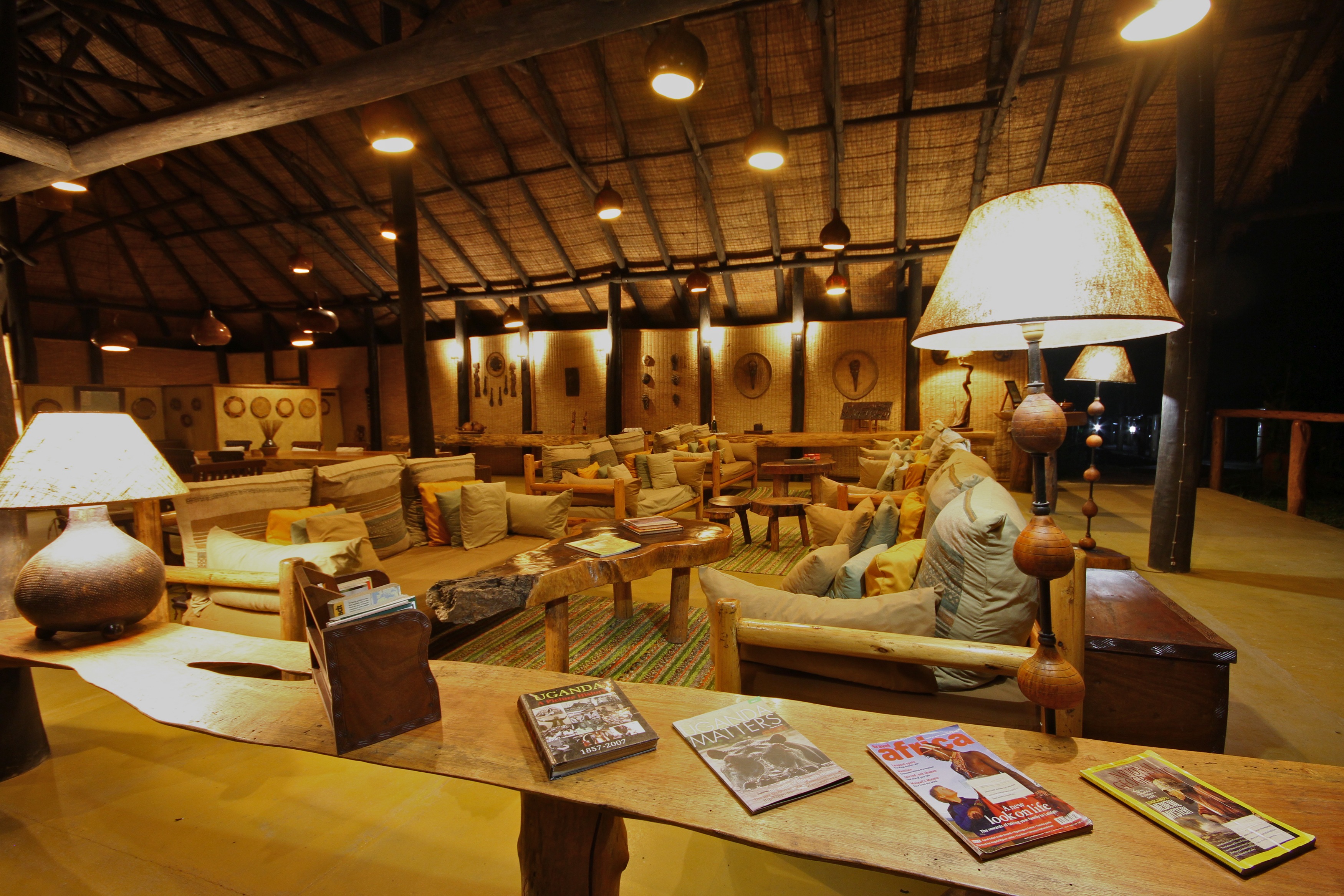 Once a reasonably simple mess tent, it's now an all bells open sided affair, raised, thatched and characterised by sisal matting, chunky seating, local weaved artifacts, a cavernous sealing and a selection of found wood tables. Easily large enough to accommodate the camps' full complement of guests, comfortable and beautifully positioned, it's an ideal spot – though perhaps slightly too big – to meet, view the river, eat and relax. The camp's free Wi-Fi service is also located here.
Food & service
Much is made by returning guests of the level of service, the standard of the food. Key to Ishasha's success, the service is both relaxed and super efficient, its defining position one that manages to be as flexible as it is organised.
Special diets are easily catered for, as are particular wildlife interests, and meals can be taken inside, out, communally or in the privacy of one's tent. Food is as locally sourced as humanly possible, the emphasis placed on organic, sustainable chow, the menu European-Ugandan in essence, with traditional fare complimenting dishes from around the world.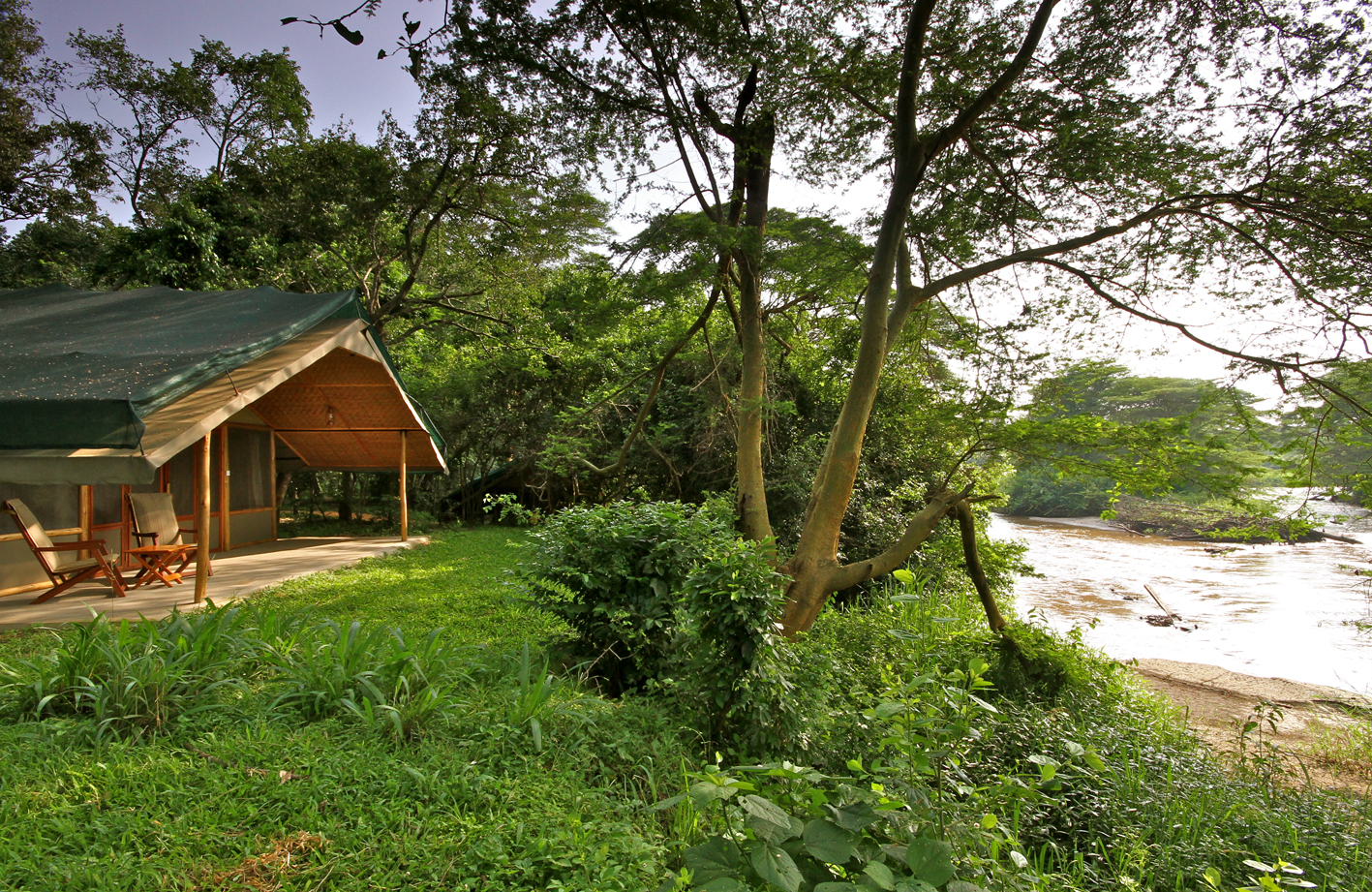 Rooms
Situated along the bank, some closer to the river than others, the sleeping tents at Ishasha Wilderness Camp are discreetly positioned, their private verandas wonderfully placed for the purpose of viewing resident herds of elephant, and the local pod hippo. Approached by means of a simple path, sheltered by an extra roof skin, each tent includes a huge double bed, an outdoor bathroom, plenty of room to change in and rush matting dividers. Again, the overall feel is one of comfort, the style all about simple, good living; the eco-showers and toilet are just one element of a camp committed to leaving little more than the faintest of carbon prints.
Activities
Activities at Ishasha Wilderness Camp include wildlife drives, camp based walks, bird watching and cultural excursions.