Part of the Uganda Exclusive Camps and Lodges portfolio, Baker's Lodge sits in the heart of Murchison Falls National Park on the south bank of the Nile.
Overview
Making the most of its stunning location, with panoramic views up and down the river and a specially cleared area of grassland amidst the surrounding verdant bush, the shared areas at Baker's Lodge are centred on a large thatched lounge with a dining area, full bar and expansive wooden deck upon which to enjoy meals or relaxing sundowners; the deck is built around and sheltered by a large tree to really give a feeling of immersion.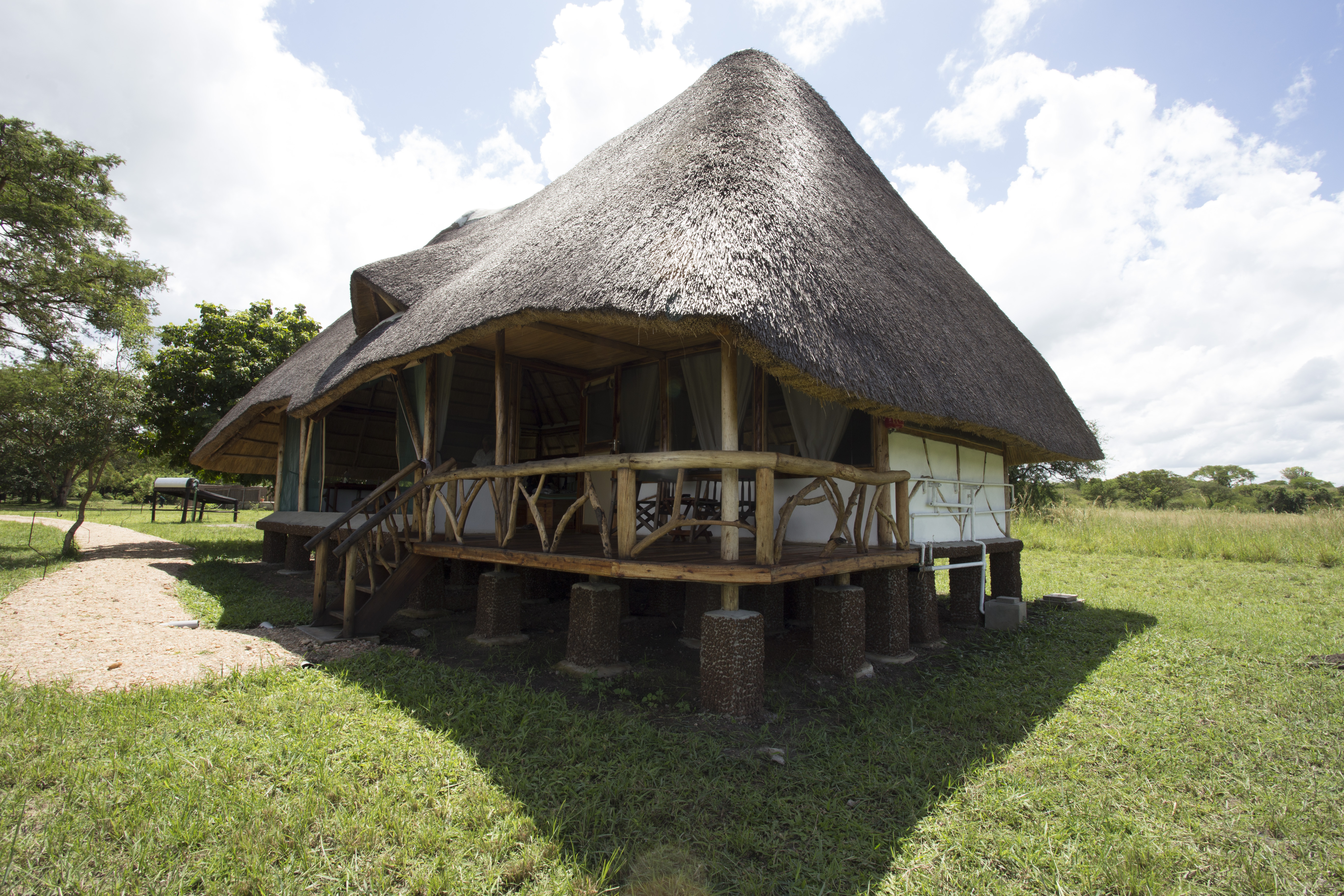 There is also a swimming-pool area and Wi-Fi, although it's not always terribly fast. Very comfortable, these shared areas offer the opportunity for private reflection or mingling according to taste, with everything done with impact-minimisation in mind and an enthusiasm for local materials and techniques.
Food & service
The food is excellent and includes the option of bush breakfasts and dinners or dining under the stars on the deck. Dining is multi-course, the menu full of choice, and food is accompanied by a fair selection of wines.
Rooms
Baker's Lodge comprises eight thatched cottages. Each affords from its veranda an excellent view either up or down river and abundant opportunities for wildlife-spotting that includes hippos and a wealth of birdlife. Within, each cottage provides an airy, homely yet very comfortable atmosphere with local rugs and furnishings of dark wood accented by crafts from nearby villages. Beds can be twin or double in most cases according to requirements.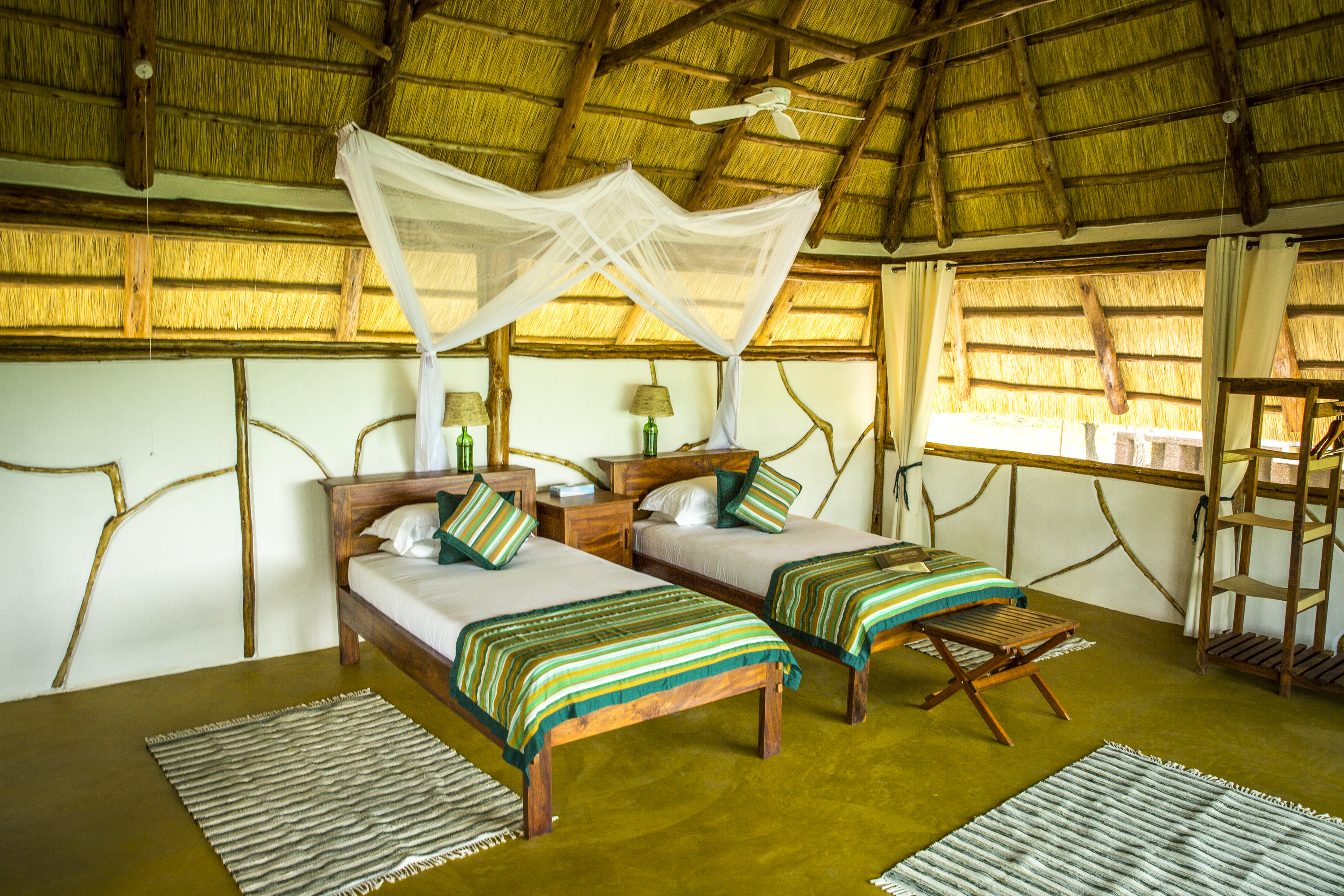 Each cottage has an en-suite bathroom with a (solar-powered) hot shower and flush-toilet, with some including a bath with a view. Given the choice, the raised cottages are best.
Activities
As one would expect, activities at Baker's Lodge include a range of excellent river-based excursions, but traditional wildlife-drives, forest walks and chimpanzee trekking are also available.