Located in the border lands of north-eastern Uganda, in Kidepo National Park, and known for providing its guests with a luxurious and bona fide experience, Apoka is as far from so-called civilisation as one could possibly get.
Overview
Situated on a kopje, and built from mixed materials (wood, thatch and canvas), Apoka Lodge consists of a main house, a swimming pool and 10 rooms. Making the most of the kopje's lower slopes for support and shade, the main house is a large, raised, open-plan construct, and the interior is divided into a lounge, dining area and bar. The furniture is low and comfortable, and overall the style is largely European.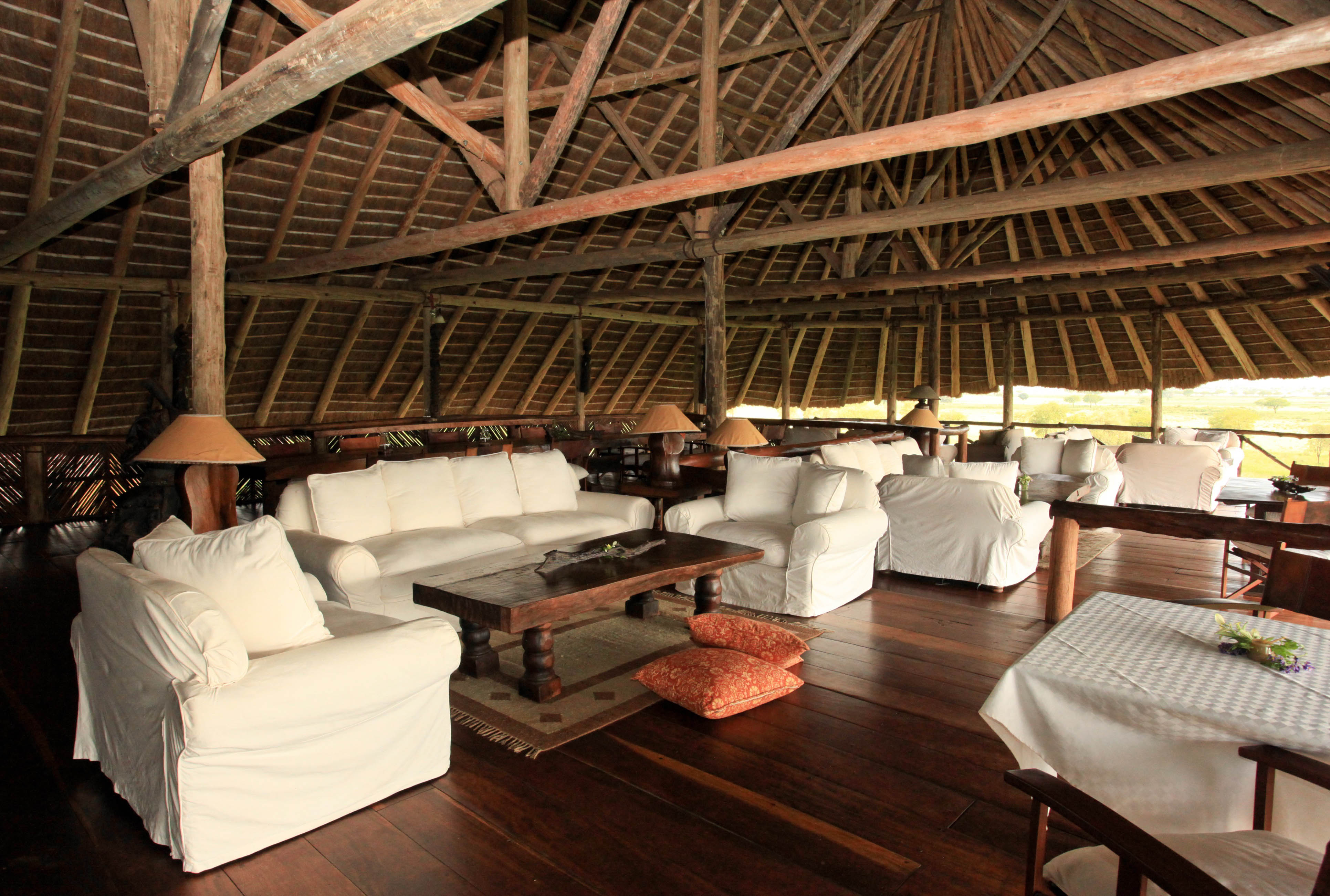 Food & service
A long and beautiful dining table runs adjacent to the lounge, which in the evenings is invariably dressed for a full silver service dinner. Both the food and service are outstanding.
Rooms
Circular, raised and well-placed, the rooms of Apoka Lodge are fabulous. Built in the same style as the main lodge, each possesses the same dark wood flooring, thatch roofs and revealed frames. The walls – cream canvas – are broken up by well-placed windows. The en-suite bathrooms – double sinks, dressing table, tropical shower – are a joy.
The beds, which are large and wonderfully comfortable, are locally made, as are the odd bits of furniture and the rugs. Each room has a veranda and an enormous outdoor tub, both of which overlook the bush. Everything about the rooms is beautifully restrained, the work of someone with exquisite taste. Wi-Fi is available in the office, although please note this is only accessible when the generator is running.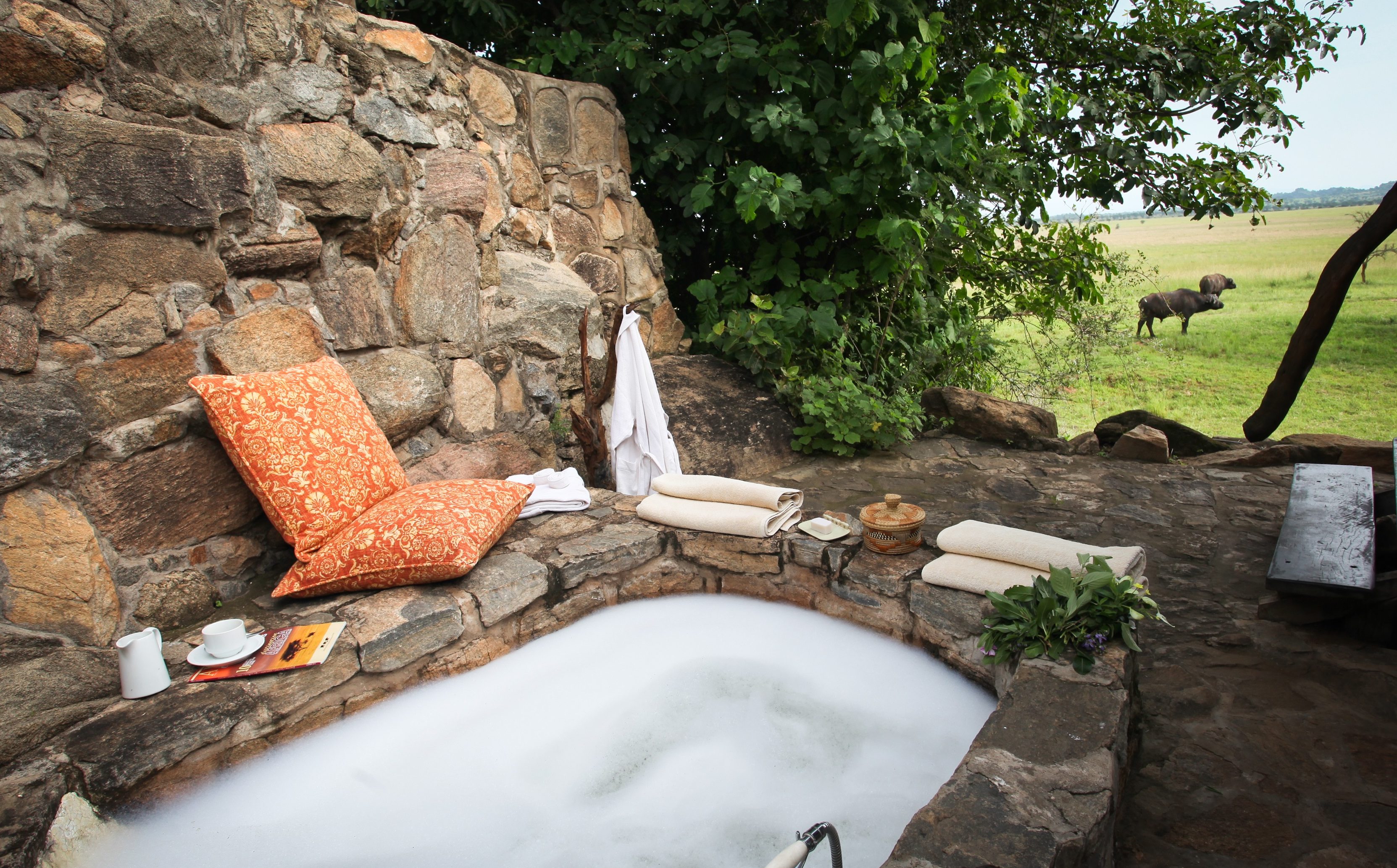 Activities
Activities at Apoka Lodge include guided walks (a speciality in Kidepo), day and night drives, cultural visits and bird watching.
Impact
Commerce 
Apoka has established a strong relationship with the village of Lokorul which lies on the outskirts of the Kidepo Valley National Park. Beyond hiring almost exclusively from the village and offering professional training, the lodge has been engaged heavily in developing tourism activities for the region.
Community 
The lodge's relationship with Lokorul has enabled the community to build a village clinic and an ongoing agreement has been reached for a doctor to make regular visits to the region. The next target for the lodge is to help build a school.