The latest (as of June 2018) addition to Chem Chem's growing portfolio of luxury lodges, Forest Chem Chem is a family lodge located in a private concession connected to Tarangire National Park in Northern Tanzania.
Overview
Set in the forest of Burunge, and built under the watchful eye of Fabia Bausch and Nicolas Negre (ex-Zurich banker and hunter respectively, both turned ardent conservationists), the idea of Forest Chem Chem is to bring families closer to nature beside the warmth of the fire under the forest canopy, whilst retaining the beautiful vintage design and comfort of a top luxury lodge. The camp consists of three under-canvas sleeping tents and a main mess area with sofas, a bar and decorated with chic wooden furnishings. The outside area includes a fire pit on a terrace with outdoor seating, dining table and a double swing bed. WiFi can be accessed throughout the site and a limited daily laundry service is available.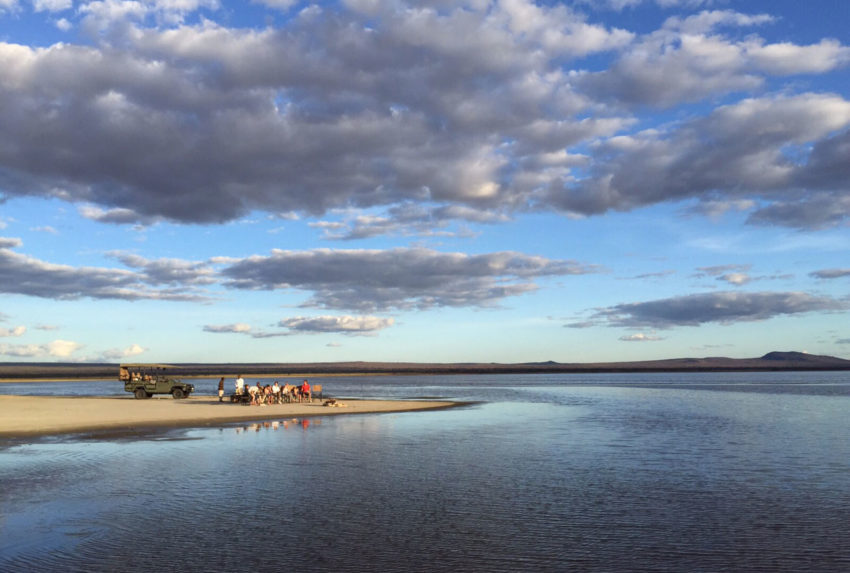 Food & service
Breakfast's a selection of fruit, cereals, meats, cheeses and fire-cooked dishes. Lunches are served outside in the shade of the Umbrella Acacias. The food often takes the form of a platters served mezze-style directly to the table, giving the guests a chance to pass around and share in this communal experience. Dinners can be served in the dining room or outside under the stars, and are often prepared straight from a coal-fired Dutch-oven style, to the backdrop of the forest, and to the sound of African tales. Children also have the opportunity to help prepare the dinner.
Rooms
The accommodation is made up of two vintage-style tents with king-sized beds that can be converted into twins and a family suite which includes two rooms, one a double with a king-sized bed and one a twin. All rooms have en-suite bathrooms with both indoor and outdoor showers as well as a toilet and vanity and dressing area.
Activities
Activities at Chem Chem Forest Lodge include day-and-night wildlife drives, walking safaris, trips to a local Maasai village, and interactive cooking. Note, Forest Chem Chem is only available to book out on a completely private basis.
Impact
Conservation
The owners have founded the Chem Chem Association, whose aim is to inspire local people to want to conserve and protect the natural assets that surround their homes. It incentivises conservation via sustainable tourism. The forest of Burunge, helps act as one of the last wildlife corridors between Tarangire NP and Lake Manyara.