The eco-luxury child of Fabia and Nicolas Bausch, Chem Chem is located on the south side of Lake Manyara, just north of Tarangire National Park.
Overview
Quickly gaining a reputation for providing an experience as real as it is other worldly, Chem Chem is a one off; the sort of lodge that is as likely to grace the pages of Italian Vogue as it is to host a team of conservationists investigating the setting up of northern Tanzanian wildlife corridors. This lodge introduces something new into the northern parks of Tanzania, and we applaud its originality.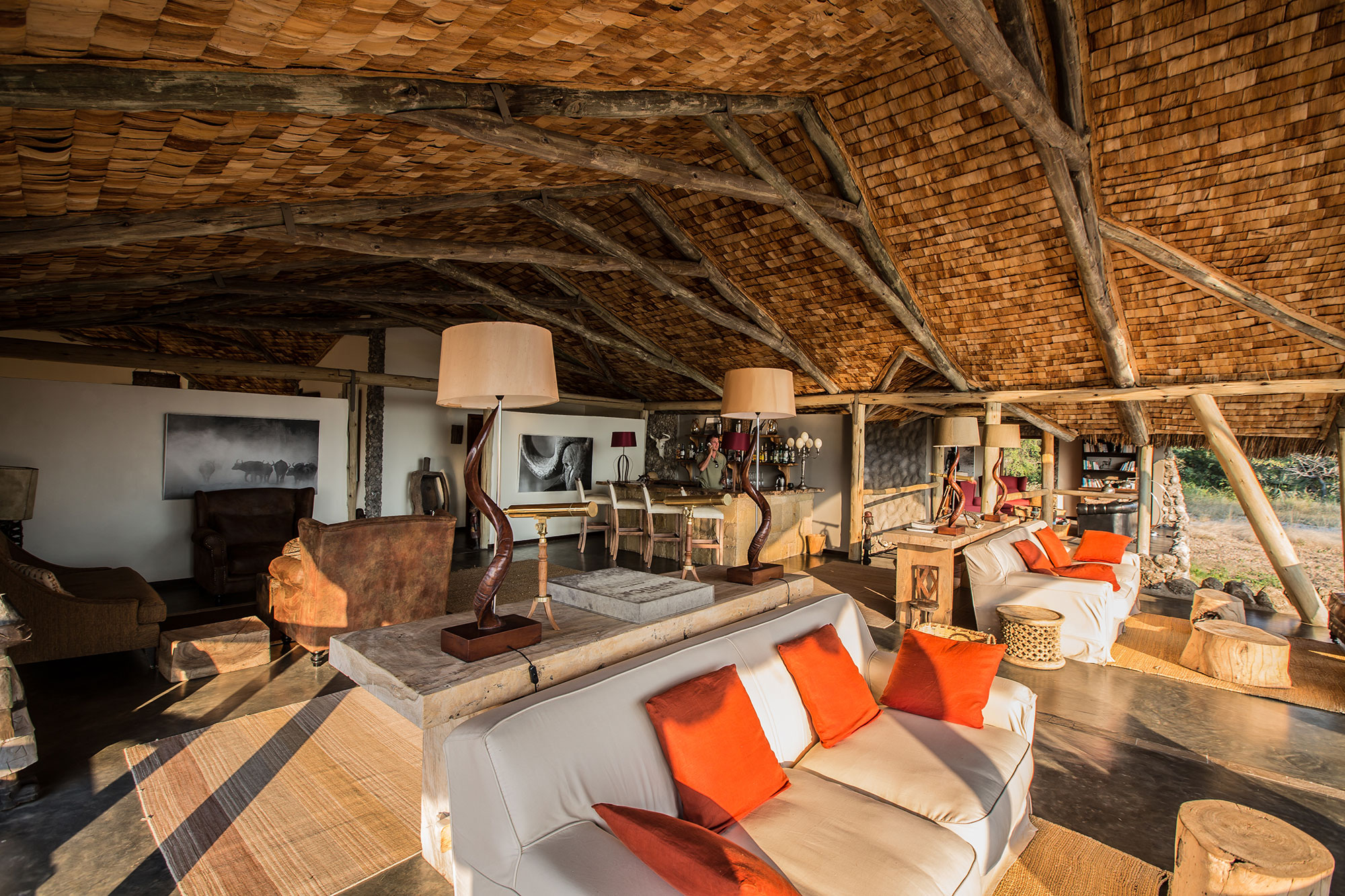 Food & service
The kitchen, annually trained up by a visiting Michelin star chef, knows exactly what it's about, meaning the food – French, European, classic – is as beautifully presented as it is delicious, while the service, from kitchen to floor, is exemplary. And don't forget to sample the cellar – it's deep and adventurous.
Rooms
Set in a mixed habitat of palm and scrub, a stone, wood and canvas build overlooking a busy waterhole, Chem Chem consists of a main lodge and eight tent suites – one of which is a family suite comprising of two tents connected by a wooden bridge and with an overall maximum capacity for two adults and three children. Marked by a winding and tropical-feel approach, the lodge is linked by raised wooden walkways, its shared areas including a dining room, lounge, boma, pool, spa, bar and library. Wi-Fi is available in both the communal areas and guests' rooms.
The staggered roofing, open sides and polished concrete flooring combine to a create a look at once vintage and chic, and everything here – antique seating, found wood furnishings, the enormous communal dining table, simple rugs, stressed throws – is wonderfully considered. The design is deliberately – and effectively – employed to give the impression that there is no real line marking what is in and what is out. Fantastically cave-like, yet at the same time airy, large and sweeping, it is a style steeped in contradictions, one that is as free as it is comforting.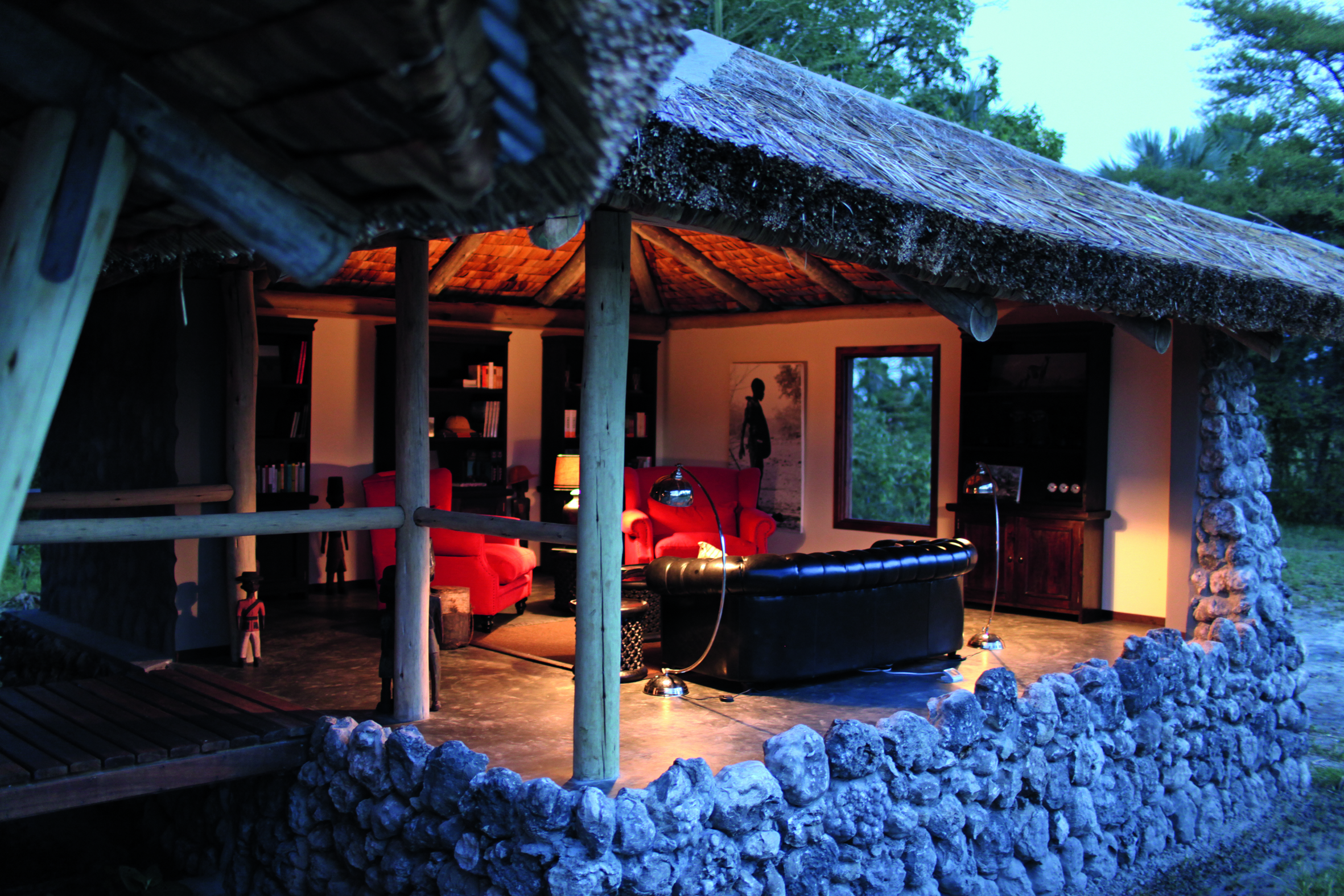 Situated on either side of the main lodge, the sleeping rooms at Chem Chem are equally agreeable. Though slightly different in terms of look and capacity, each includes a double bed, seating area, writing desk, en suite bathroom, private balcony and slumber sala. A less-is-more approach is taken with the interior design, and the rooms are characterised by the well-made – brass standing fans, linen sheets, super-comfortable mattresses, campaign furnishings – and a manner that is, like the main lodge, all about bringing the outside in. More luxury pod than standard lodge room, it's an exceptional stay.
Activities
Activities at Chem Chem include wildlife drives, guided walks, cultural visits and sundowners – the last of which takes place in the most unbelievably beautiful surroundings.
Impact
Conservation
Chem Chem has pioneered a lion conservation project, which aims to mitigate lion and community conflict. The projects educates villagers, trains 'lion scouts' and provides state-of-the art GPS collars to monitor lion movement.
The Chem Chem Foundation is actively involved in anti-poaching activities, facilitating crucial foot, boat and vehicle patrols.
Additionally, the Foundation manages one of the last sanctuaries for big elephant tuskers in Africa. Identifying elephants assists their monitoring, and valuable data is captured and used to assess the elephant traffic and the routes that are used by the critically endangered tuskers.
Commerce
Clearly all about authentic stakeholder partnerships, Chem Chem is known locally for providing high quality opportunities and the wages to match, a level of care and respect reflected not only in the professionalism of the service, but also in the positivity of working relationships.
Community
The Chem Chem Foundation, in partnership with the community, has funded, constructed, and equipped several schools in the area.
The Foundation also sponsors and organises a popular annual football tournament, which involves 15 teams from 10 surrounding communities and attracts thousands of spectators; unifying locals while raising awareness of wildlife issues.