Located in northern Tanzania, in the greater Serengeti, Serengeti Safari Camp is a mobile camp primarily dedicated to tracking the area's seasonal migration.
Overview
Efficient, designed in the grand style of early East African safaris, and set and struck every 2 to 3 months, the camp consists of 2 mess tents and 6 luxury Selous sleeping tents. Serengeti Safari Camp's main foci, the mess tents, consist of a dining tent and a lounge tent, which includes a bar, an Africana library and outdoor sitting area.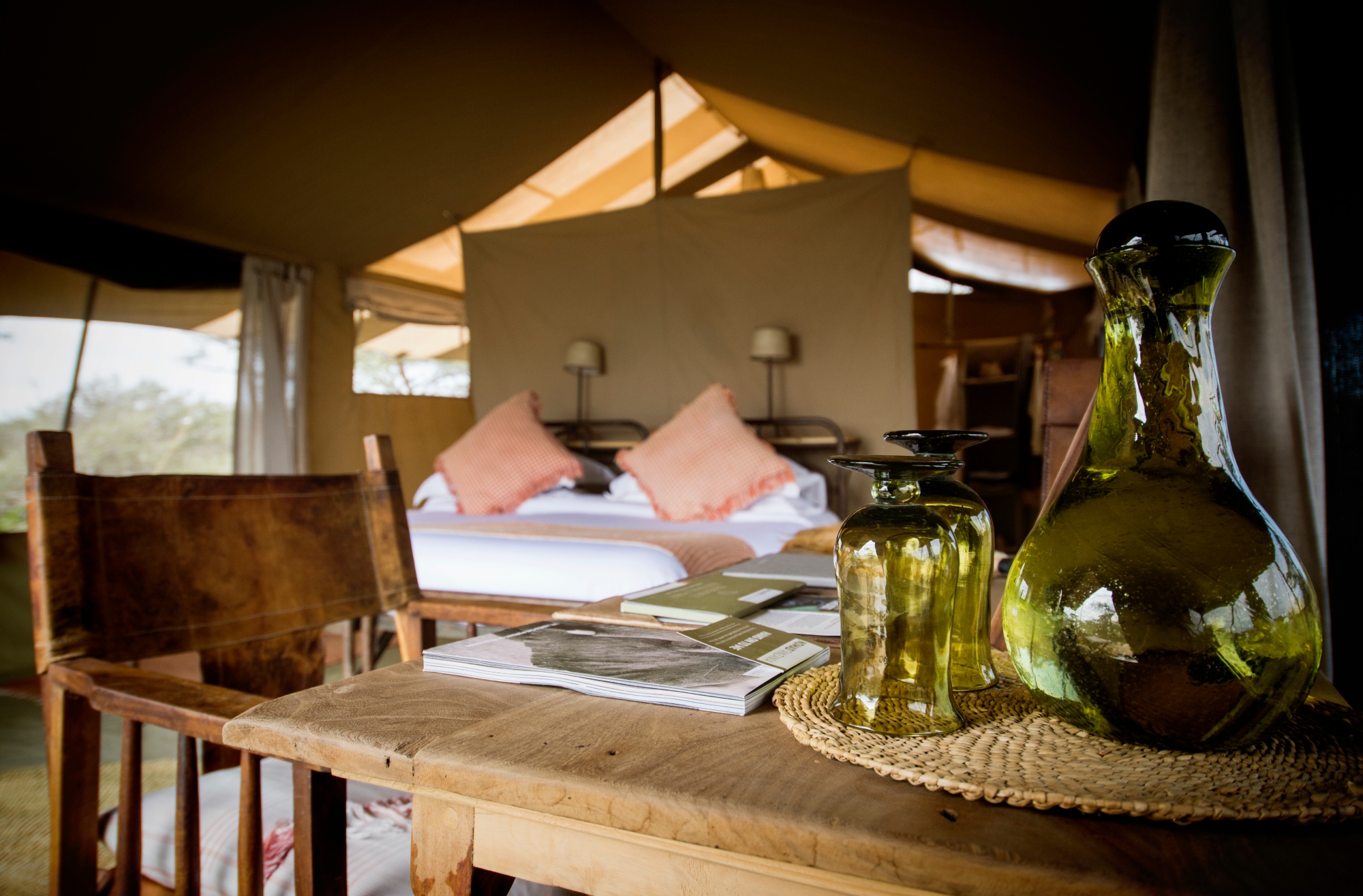 Food & service
The dining tent is dominated by a large table, and the food is excellent. Breakfast is either a buffet or picnic, as is lunch, and dinner is a three course affair. Consistently mentioned by returning guests, the cuisine is mixed (European, north and east African), and innovative menus use freshly supplied fruit and vegetables – all on fine china and glassware. The candlelit dinners are served in the dining tent or under the stars with European and South African wines and liqueurs.
Rooms
Simple, purposeful, the decor and furniture is cosy and expedient – hand-woven rugs, hurricane lamps, bean bags, camp chairs and tables.
Eight foot tall, with 18 X 12ft floor area, the en-suite Selous sleeping tents are spacious, comfortable and not in the least bit fussy. Each possesses iron twin beds, a safari wardrobe, side tables, chairs and a veranda.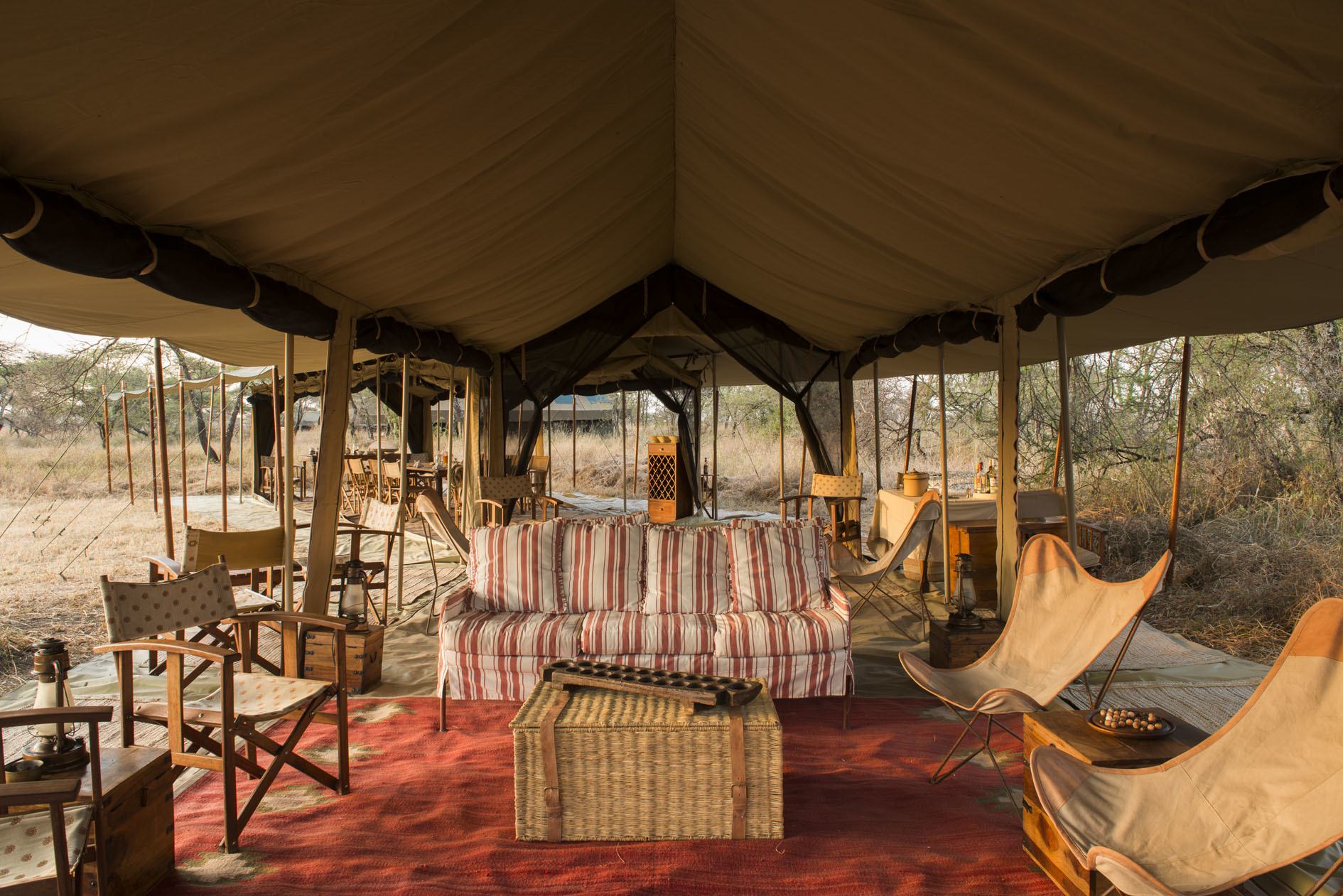 Towards the rear is a changing area and sink, and behind them a bucket shower and chemical toilet. The beds' mattresses are high density, and the duvets, blankets and linens of an excellent standard. Decorated in local fabrics and artifacts, the style, like the tent itself, is wonderfully simple. Hot water is available on request, and there is a complimentary laundry service. Please note Serengeti Camp accommodates up to 14 guests. Wi-Fi is available, but naturally not very reliable.
Activities
Activities at Serengeti Safari Camp focus on both the seasonal migration and resident wildlife.