In order to feel the true essence of safari it is important that you spend time under canvas. We would argue that the closer you are to nature the more genuine the safari. All too often lodges are built in contrast to the environment in which they are set. A mobile tented safari, however, could not be more appropriate as a traditional way of experiencing the joys of the bush.
Combine this sense of closeness with nearly 2 million wildebeest in your backyard and you have the ingredients for the ultimate interface between adventure and nature. The annual wildebeest migration is one of the greatest wildlife spectacles left on earth and is one of the ultimate safari experiences.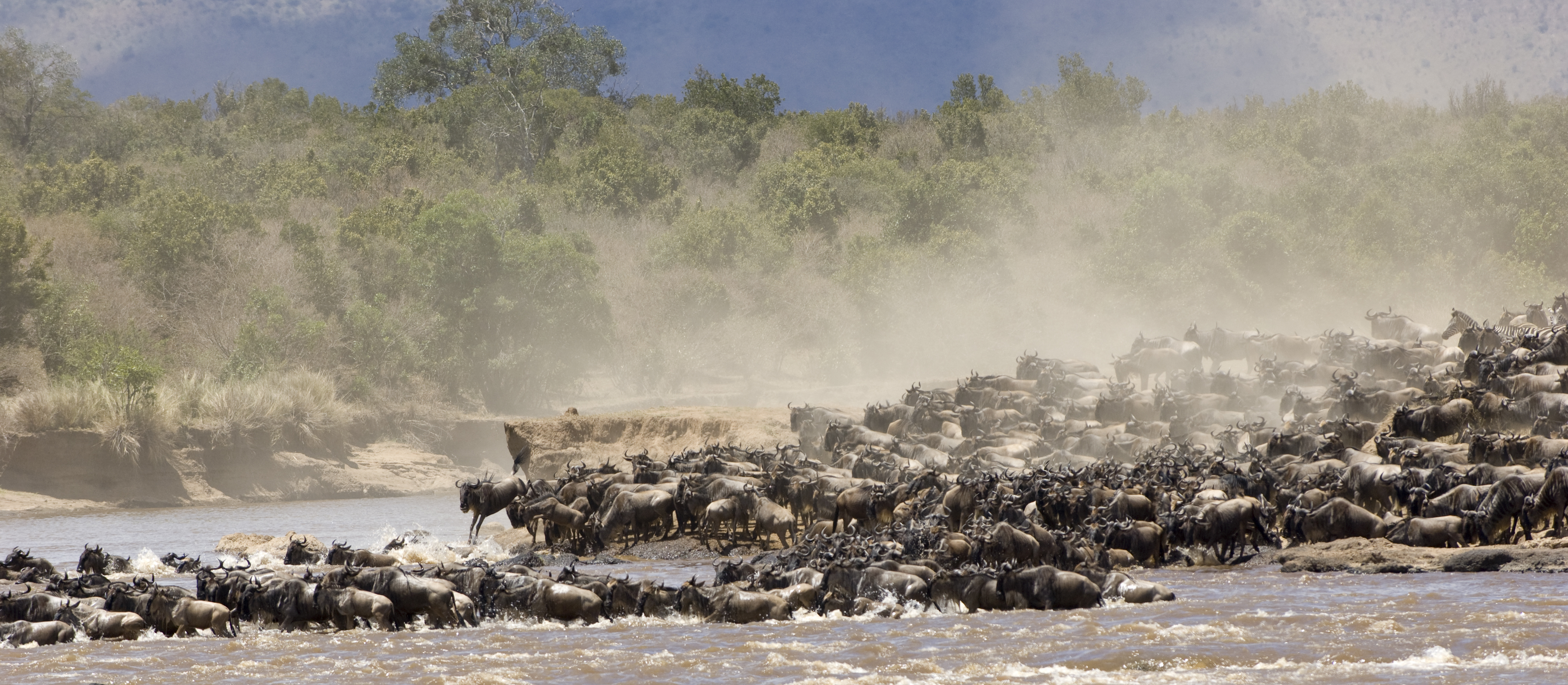 In pursuit of the wildebeest migration, we would normally suggest that you combine two geographic areas of the Serengeti – which combination of areas would depend on the time of year. A private guide and vehicle would allow you complete flexibility to plan each day according to your interests.