A wonderful private property, Phinda The Homestead is located in KwaZulu, Maputaland, on the north-eastern sector of Phinda Private Game Reserve.
Overview
Once a bric-a-brac of rundown farms, the core of Phinda is a wilderness rescued from years of poor land practice, by what was then known as Africa CC (now &Beyond). It has since been added to, and is today recognised in the industry as one of Africa's leading examples of stakeholder conservation. Returned to its historical owners, the Makhasa and Mnqobokazi communities, who have in turn agreed to commit the land to wildlife in perpetuity, Phinda will be managed by &Beyond for the next 70 years or so.
Phinda The Homestead – a largely wood and thatch build – compliments a Phinda portfolio that includes the likes of Vlei and Forest Lodge, two outstanding pieces of accommodation, and consists of 4 bedrooms, a lounge, dining room, media room, veranda and pool.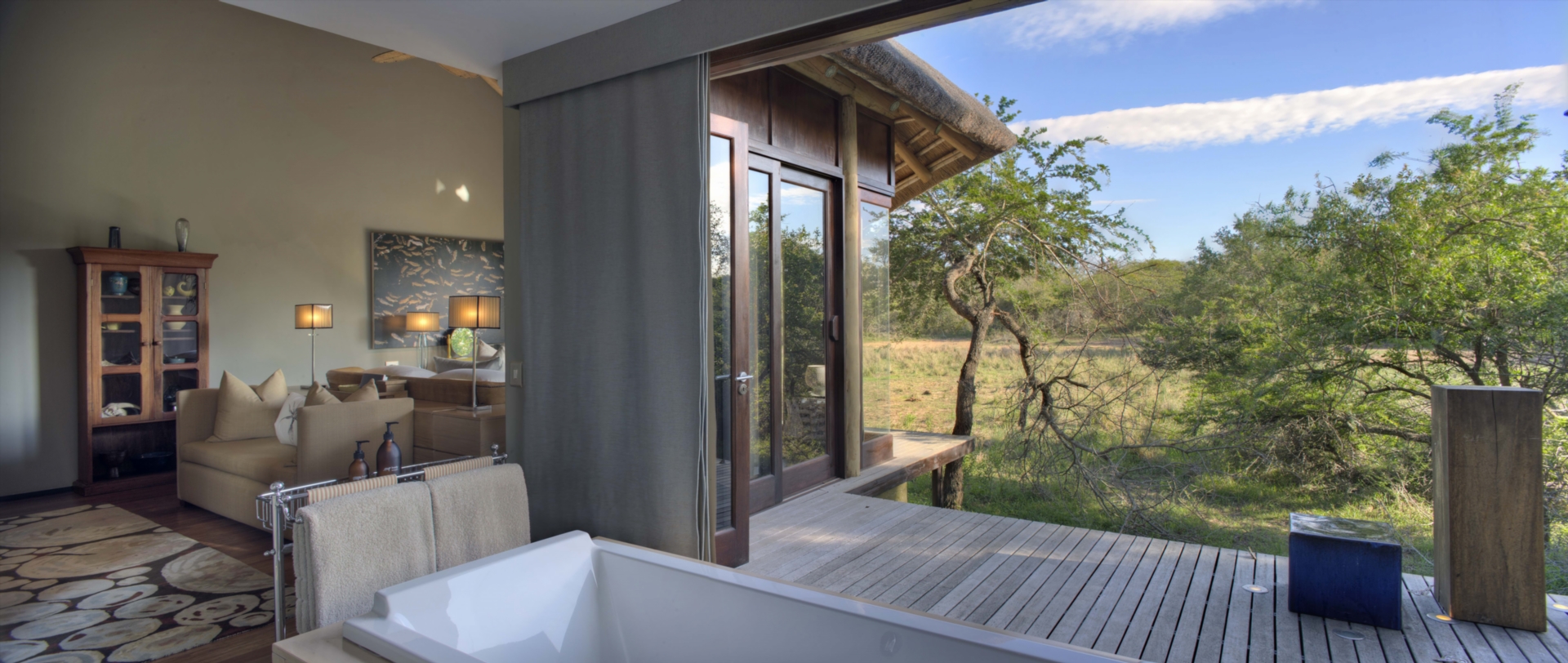 Food & service
Mirroring other Phinda accommodation, the Homestead boasts a staff-to-guest ratio of 1:3, with the quality of service inevitably outstanding.
While the cuisine is pan-African, menus are readily adapted to suit diets and tastes, and meals are taken outside, on the decking, as a bush picnic, or inside, at the dining table. The atmosphere is peaceful and welcoming.
Rooms
In keeping with what is fast turning into something of a Phinda style, the interior is a mix of modern architectural design, retro nods and Africana decor. 1970s style lamps sit alongside slick, functional furniture, while surfaces and walls are decorated with bright white skulls, stressed picture frames featuring pen and ink cartoons and ornamental bowls. The lounge based eclectic mix is continued – though somewhat more sparingly – into the dining room, it's long dining table dominated by 4 tall glass and metal candle holders, and is brought to a close in the media room, where functionality finally gets the upper hand.
In contrast to the lounge, the suites are more a specific style. Objects, furniture and art are precisely placed, with glass cabinets used to create mini-galleries, and beds (double or twin) look out through sliding windows. Each suite includes a separate bathroom, which is divided from the bedroom by a sliding glass door, and features a bath, sink, flush toilet and shower. Here, minimalist motifs dominate, with the bath rim set at outside ground level and the toilet bowl suspended off the floor; pipes are invisible. Comfortable and practical, the suites include a private veranda and outdoor showering facilities.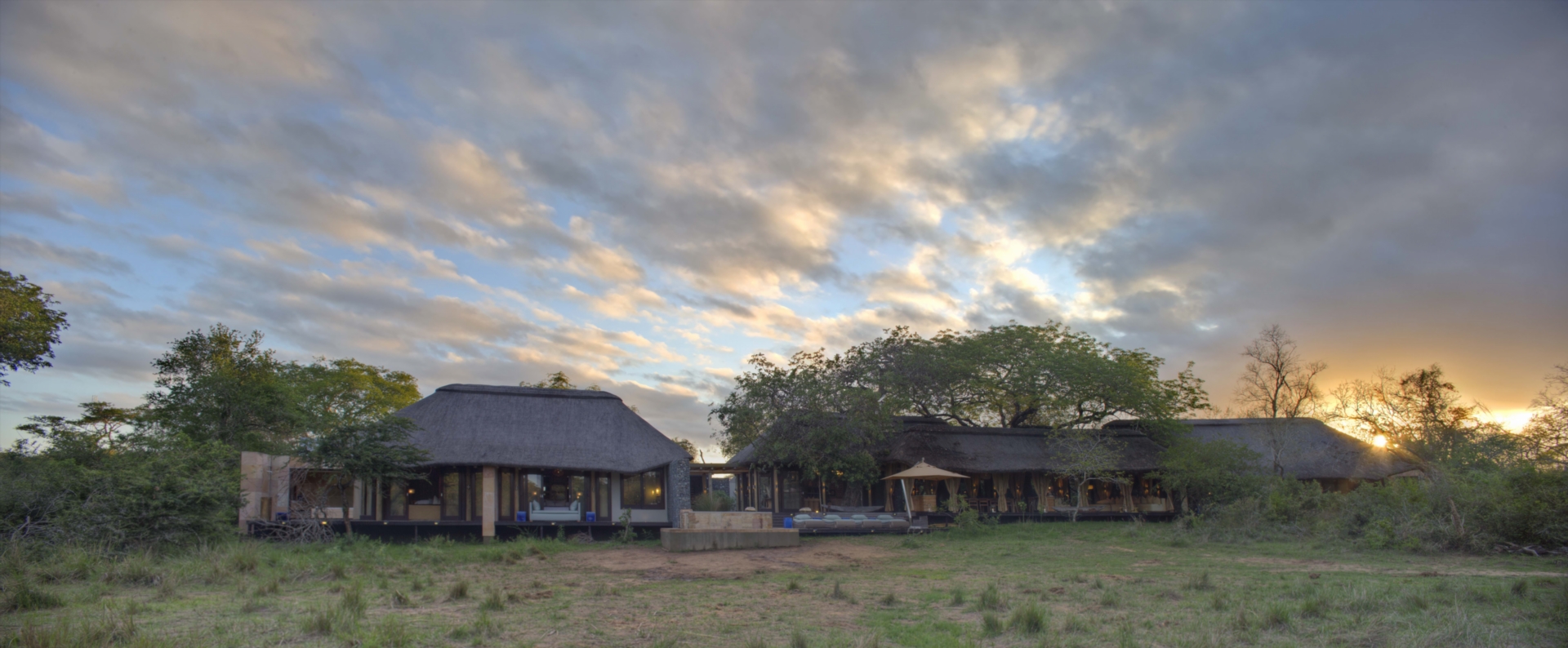 Activities
The Homestead comes with its own guide and vehicle, and activities include wildlife drives, guided walks, rhino tracking, bird watching, river boat trips, canoeing, deep sea fishing, cultural visits, scuba diving, scenic flights and beach adventures.
Impact
&Beyond's values are and always have been:
"Care of the land. Care of the wildlife. Care of the people."
They have become an intuitive part of the way the company operates and are increasingly part of the reasons why guests find their experience with them so rewarding. Examples of this sustainable practice can be read on the Phinda Mountain Lodge accommodation.