Fregate Island Private is one of the world's most lavish luxury hotel resorts. The easternmost of the Seychelles granitic Inner Islands, it boasts a dazzling array of activities and facilities. The resort also takes its stewardship of this wildlife-rich island seriously and devotes considerable energy to nature conservation.
Overview
Arriving at Fregate House to check in, the guest is greeted by an upmarket boutique, the island's library, a stunning collection of fine rums and whiskies and a wine-tasting cellar, as well as two swimming pools and a beach bar. Everywhere the decor is refined and elegant, with a strongly modern sensibility yet a keen sense of island tradition, both native and colonial. Dark woods, expanses of glass and fine fabrics dominate.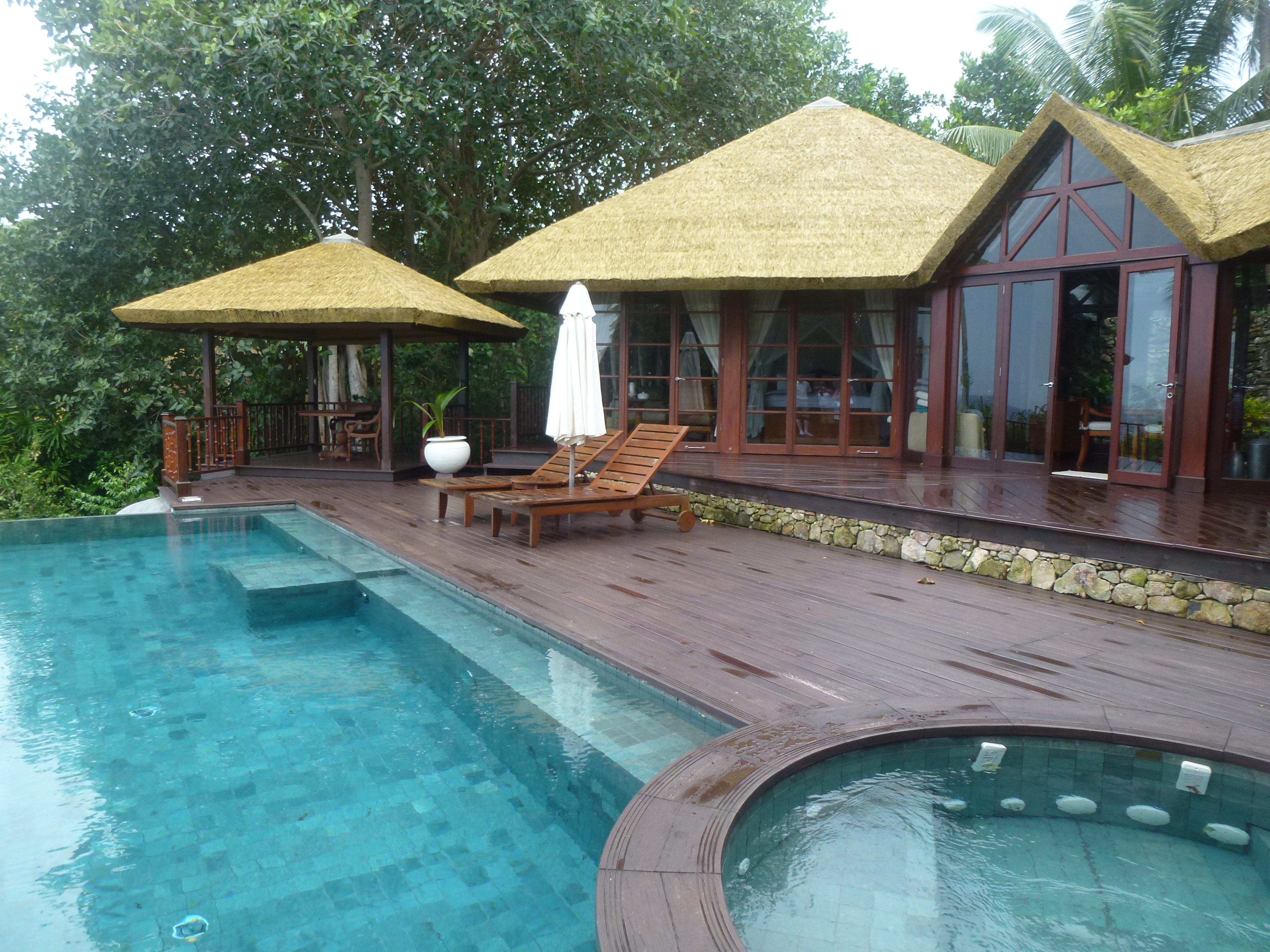 Food & service
There are restaurants serving mostly locally-sourced produce in everything from classical French to Créole cuisines, and it's possible to be served dinner in a variety of exotic locations around the island, including a very impressive treehouse.
Rooms
Accommodation on the island is every bit as luxurious as the communal areas and share their classical yet modern aesthetic. There are 16 sizeable villas along the island's coast, each carefully placed to achieve a genuine sense of seclusion from its neighbours. From plushly-appointed bedrooms to expanses of wooden deck, the villas on Fregate Island Private combine the sophisticated comforts of the big city with the relaxing quiet of a tropical paradise. Each villa comes with its own dedicated butler and an infinity pool, and there are a range of sizes available, as well as the Banyan Hill Estate; a separate complex which comprises three villas and a range of luxurious extras. Guests have the use of motorised buggies in which to explore the island.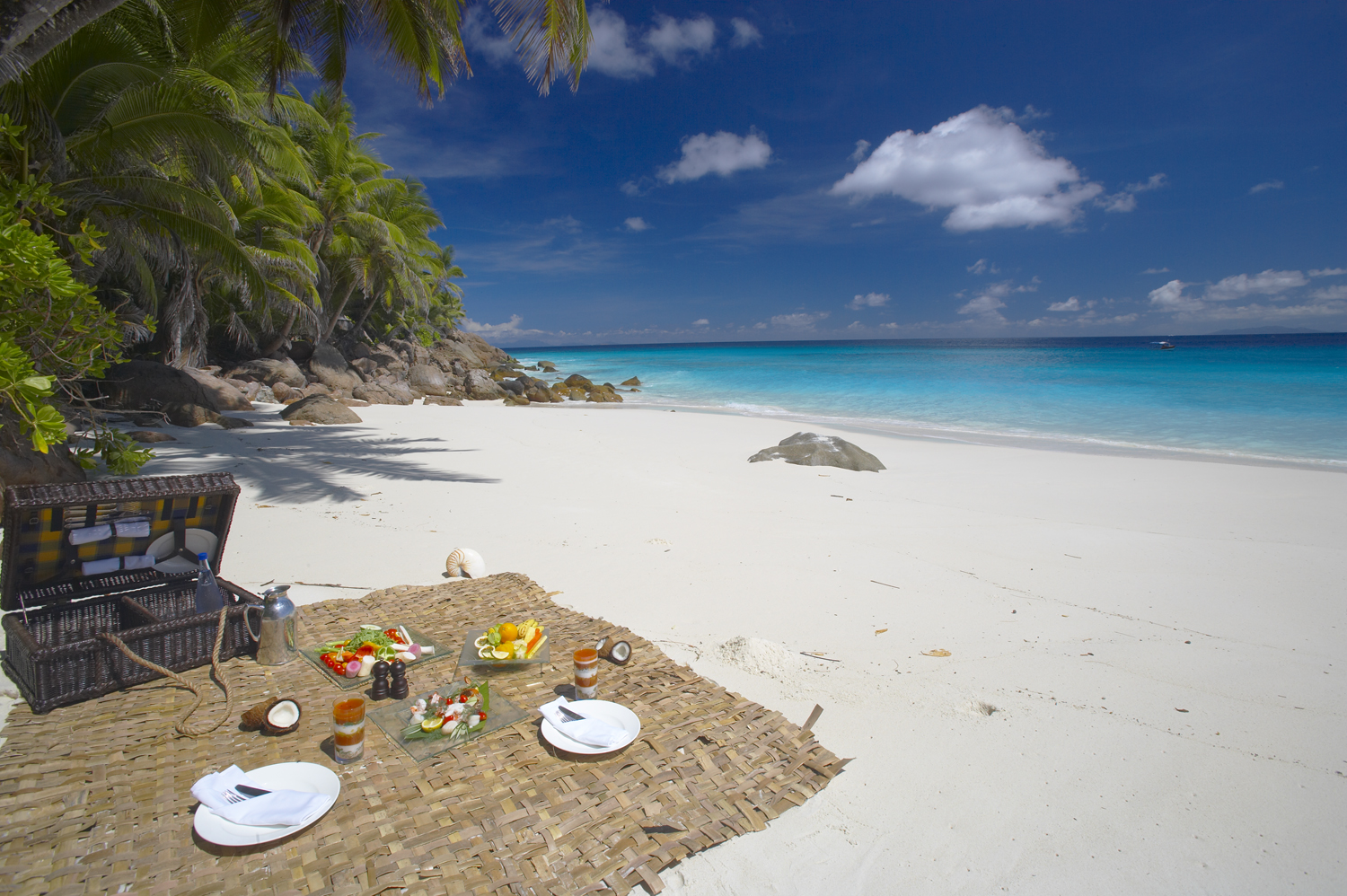 Activities
There is no shortage of activities available on the island, from diving at the PADI Dive Centre to very informative nature tours and helicopter trips, and children are made to feel very welcome. Additionally, there is a museum of Seychelle history, a yacht club and a number of sumptuous beaches, one of which has been voted the world's best by The Times.
Impact
Conservation
Fregate has set up a nursery for young Giant Aldabra Tortoises and have helped their population soar from 150 in 1995 to their current number of over 3,000. During the sea turtle's nesting season, from October to January, Fregate's conservation staff safeguard and monitor the several hundred nests, seeing that the young turtles hatch successfully and safely.
The Seychelles Magpie Robin, the second-rarest bird in the world 30 years ago, have now been restored to a healthy population on the island. The conservation team have also restored the native flora of the island, which had been decimated after decades of intensive agricultural practices.
Commerce
Fregate House organically grows more than 50 different types of fruits and vegetables, and their excess production is highly sought after by other hotels on the main island.
Community
Guided nature walks on the island are often led by employees with expert knowledge, creating deep ties between the local communities and the tourism industry.