Journeys by Design works with just three Seychelles private islands: North, Denis and Desroches, all of which offer an extraordinarily authentic tropical experience: every aspect of the Seychelles accommodation is luxurious; the service is impeccable; the beaches are incredibly beautiful, incredibly private; the food is largely organic, sourced locally and matches anywhere in the world; and each possesses in its interiors – flora and/or fauna-wise – something that is endemic (or very rarely found elsewhere) to the island.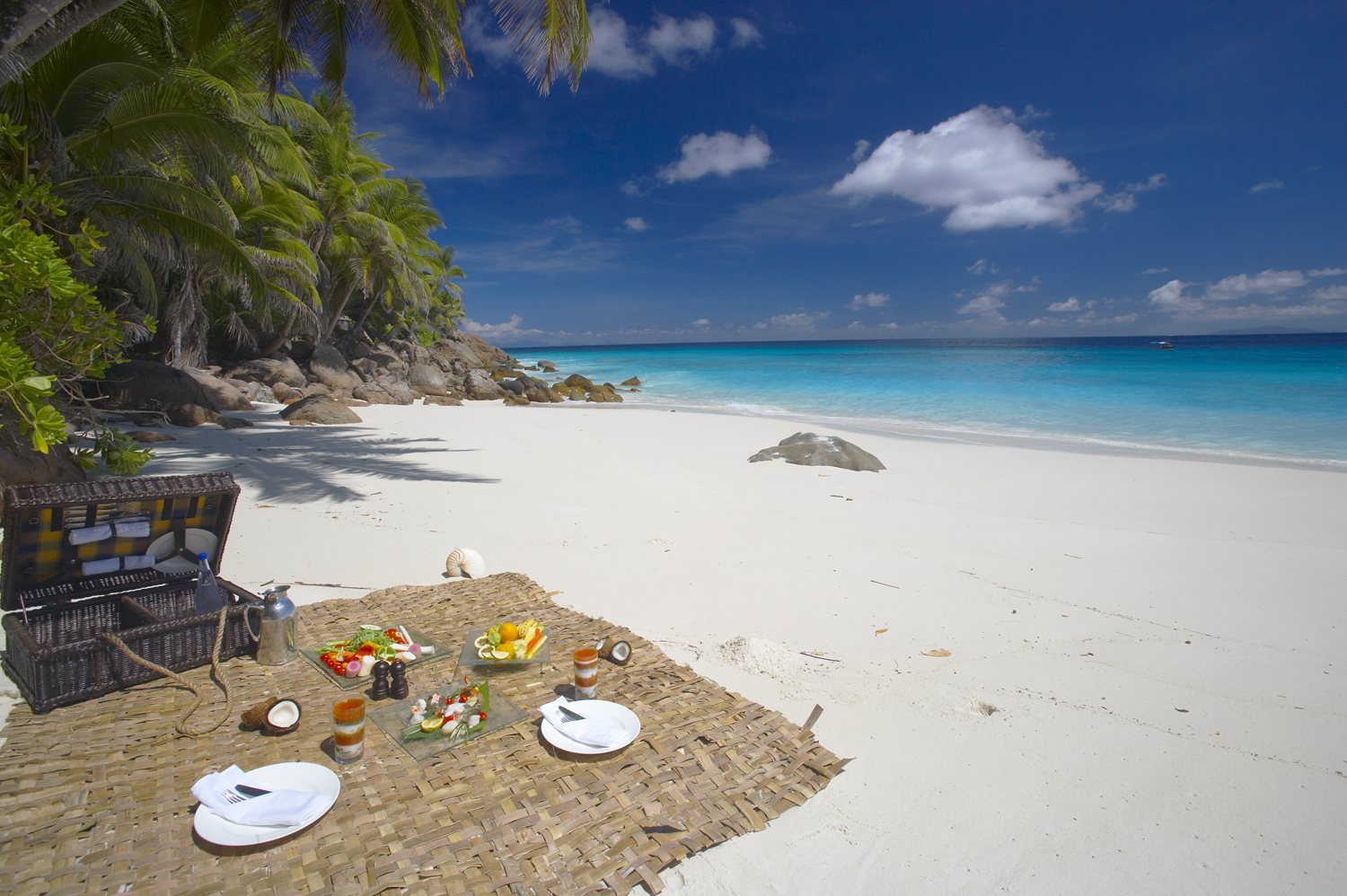 North Island, Seychelles, which since 2003 has seen the ex-plantation island gradually restored to something like its ancient glories, is a supreme example of sustainable luxury. Bar the library, which is one of the very few remaining plantation buildings, the entire resort has been constructed out of wood salvaged from trees deemed alien to the island's natural habitat. Previously eradicated indigenous flora and fauna is gradually being re-introduced, and the emphasis placed on enjoying nature as it should be positively permeates the place. The wonderfully private villas are raised and designed in line with a range of African templates. Whether partially hidden along the beach tree-line, or secreted into the steep and forested incline at one end of the beach, the views are sublime. It is the most expensive of the three.
Denis Island, Seychelles – is located north of Mahe. A family run destination, it is less exclusive than North Island, but is equally attractive in terms of location and ambiance. Capable of accommodating 50 guests, it is surprisingly quiet, the villas very private. Like North Island, it's concern for the environment has seen a concerted effort to rid itself of alien rodent species, and so encourage the return of its indigenous bird species.
Larger, Desroches Island Resort is a different cup of tea altogether. While still set on the most extraordinary of island paradises, its angle is much more resort based, the activities on offer greater, the accommodation that bit more varied. A different kind of organisation, some of the villas are for sale, the aim being to encourage a mix of types of tourists. With all stakeholders equally valued, staff, management and guests find the atmosphere most convivial.
See below for accommodation in this area.