Mara Expeditions Camp is an intimate luxury camp in the central-north region of Kenya's Maasai Mara Reserve. Only a few minutes' drive from its well-established sister camp, Mara Plains, it is built into dense forest on the Ntiakitiak River and surrounded by vast expanses of savannah.  
Overview
Simpler in style than Mara Plains, Mara Expeditions Camp offers a thoughtful balance of luxury and traditional safari authenticity. The décor throughout offers contemporary luxury and convenience while hinting at the pioneer past: wooden chests, barrels for drinks-tables, directors chairs, brass lamps and Persian rugs. Hard-wood floors and canvas walls and roofs add to the feel.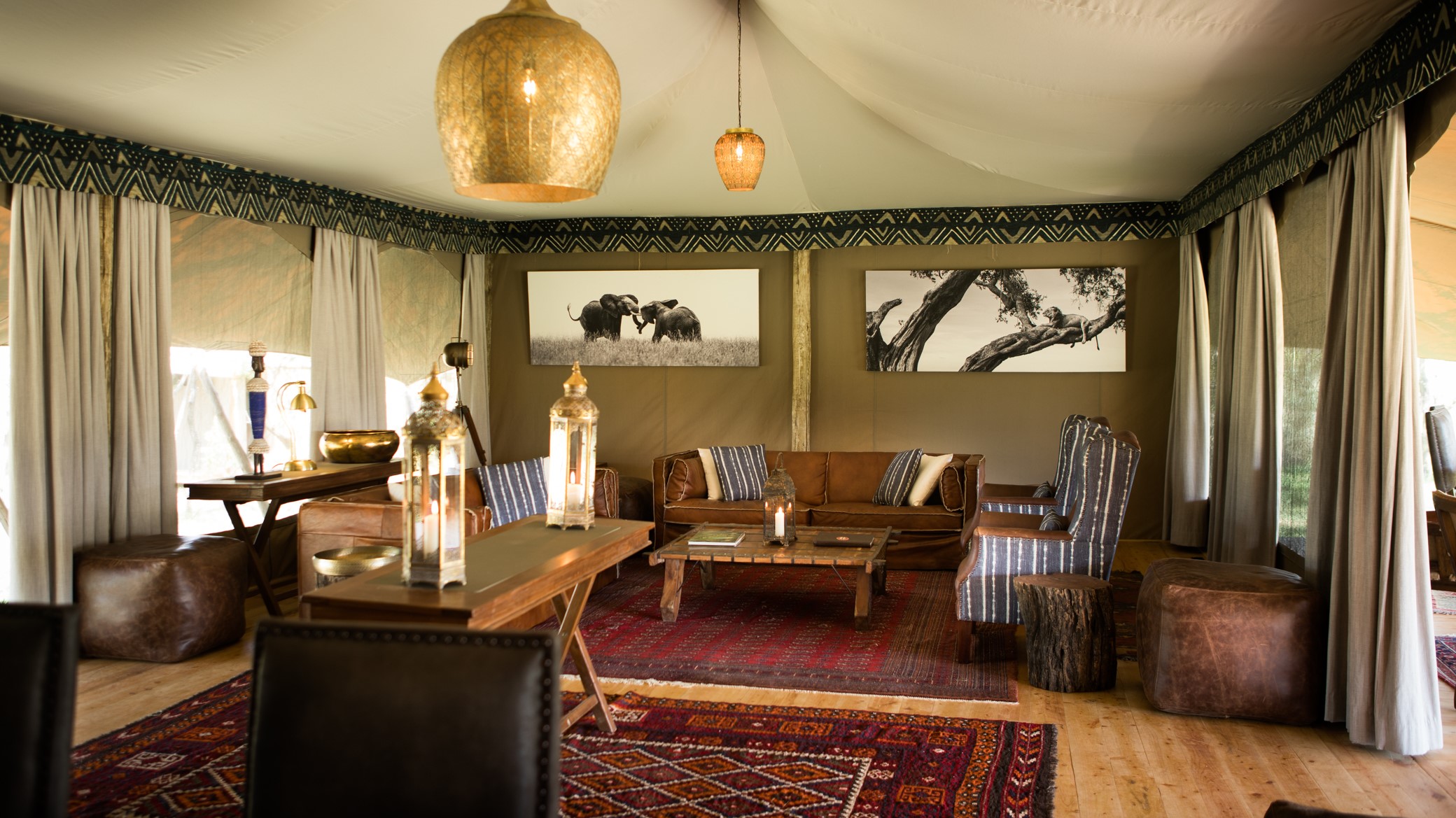 The communal mess tent includes a lounge and a large dining table where most meals are taken communally. There is solar-power throughout, good cell-phone reception and (intermittent) Wi-Fi in the communal areas and some of the tents.  
Food & service
The cuisine at Mara Expedition Camp, while again slightly less elaborate than at Mara Plains, is consistently thoughtful, tasty and healthy. When not taken at the large communal table, meals are served al fresco or out on safari. Service is friendly, relaxed and attentive.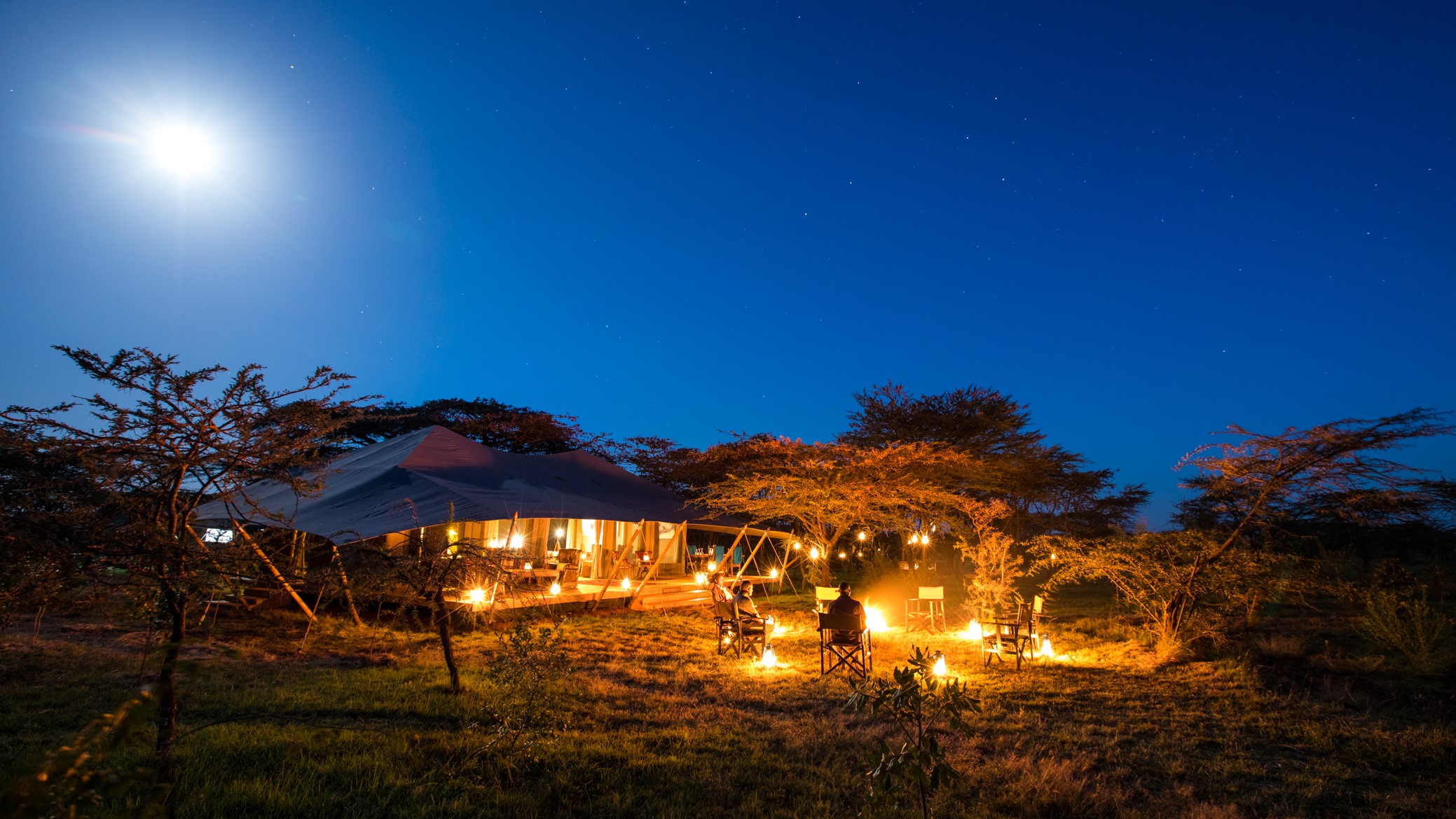 Rooms
Accommodations at Mara Expedition Camp comprise of five sizeable tents, each built into the forest and separated from its neighbours by trees and a fence for privacy. Each has a private deck with a view of the trees and river as well as chairs, barrel-tables and a hammock. Beds in each can be either twin or kingsize on request, and bathrooms include twin brass basins with mirrors, a shower with toiletries and hot and cold water, and a flush-toilet. The atmosphere of the exploratory past continues: dark woods abound from book-cases to beds, a selection of teas and coffee are contained in campaign chests, and rugs cover the wooden floors, with all furnishings sourced from local markets.  
Activities 
Activities at Mara Expedition Camp are firmly outdoors-focused. This is prime leopard country and the camp is in the path of the great wildebeest migration. Guiding is expert and open-sided 4x4s offer particularly good opportunities for photographers.  
Impact
Conservation 
Mara Expedition Camp was constructed and is run with the utmost concern for its footprint, to the extent that it can be totally removed without leaving a trace. All materials are sustainable and/or recycled.