Another Great Plains piece of accommodation, previously Film Safaris Camp, located outside the north-eastern borders of the Masaai Mara National Park, in the private Olare Orok Conservancy, Mara Plains Camp is an outstanding luxury bush camp.
Overview
Situated along the Ntiakatek river, and accessed by means of a rope bridge, the camp is largely a canvas and pole build. Set back in a mixed belt of riverine trees, Mara Plains Camp consists of a mess area and seven sleeping tents. The mess area includes 3 interconnected marquis-style tents overlooking the plains.
Characterised by open sides, deep brown wooden floors and stretched canvas roofing, it breaks down into two lounges, a dining room, library, writing area and extensive decking. Lit at night by candles placed in hurricane lanterns, comfortably furnished – black leather sofas, directors chairs, Persian carpets, plenty of slumber seating – and marked by large potted plants, the odd storage chest and customised lamps, it's a real delight.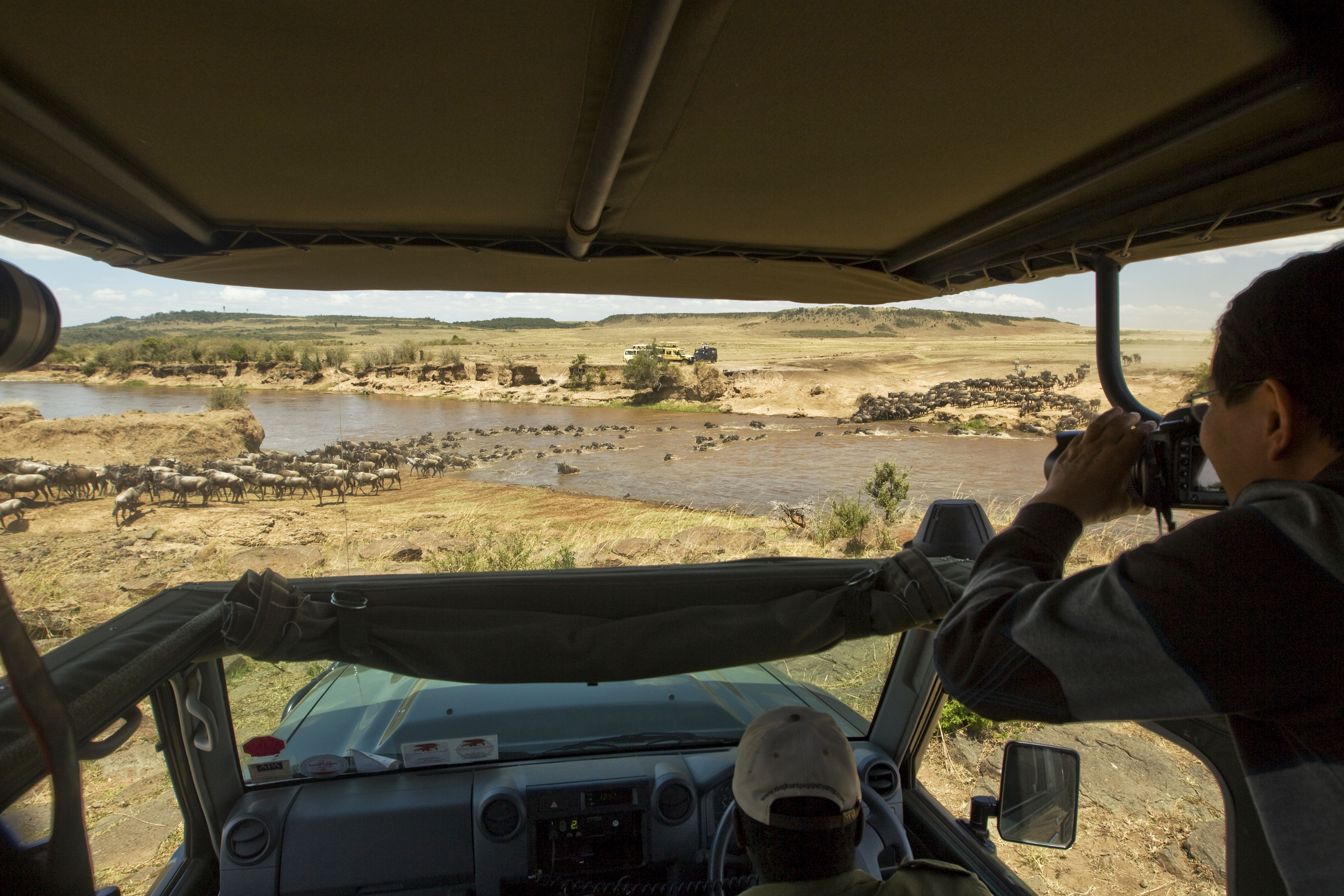 Food & service
With unfailingly good reports vis-a-vis service and food, Mara Plains Camp fosters a family-like atmosphere. Meals are taken communally, about a beautiful table set beneath an equally stunning chandelier, or outside, either on the decking or around a camp fire. The cuisine – European, African or Asian – is exceptional, and all diets are catered for. Breakfasts, a mix of cereals, fruit and cooked, are taken either in-camp or out on a wildlife drive, while lunches are generally buffet, and include a range of cold meats, vegetables and sweets. Evening meals are three course affairs.
Rooms
With accommodation for just 14, the sleeping tents are well spaced, raised and make fine use of immediate trees. Situated at the end of a pretty stone walkway, each tent includes a double bed, seating area, veranda and en-suite bathroom.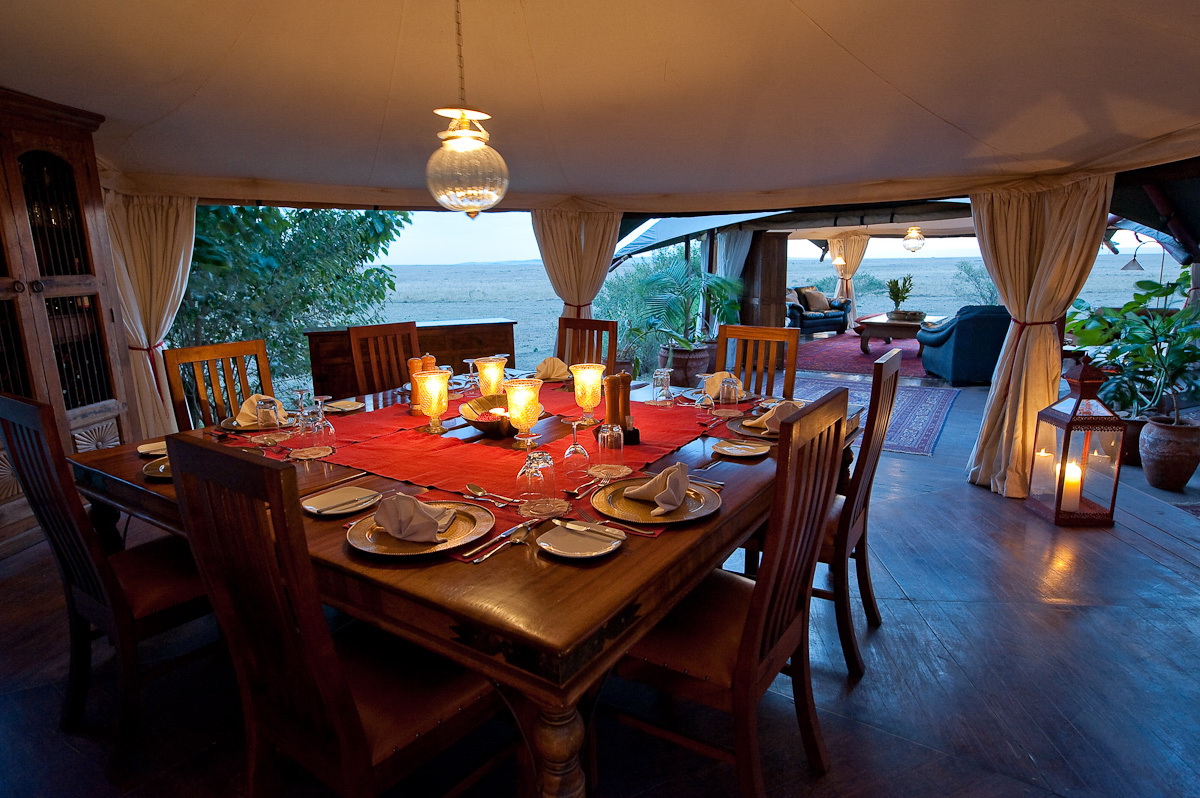 The tents themselves are an interesting combination of canvas and wood, with removable sides and weaved plywood dividing walls separating bedrooms from bathrooms. The floors are gorgeous, the same polished brown wood, and the style is minimalist, with attention drawn to the bed, the odd storage chest, a chair. The bathrooms include a shower, flush toilet and sink. Wi-Fi is available across the camp.
Activities
Activities include wildlife drives, guided walks, sundowners, balloon trips and cultural visits.
Impact
Conservation 
A proportion of Mara Plains Camp's profits are redirected into the conservancy.