Owned by super intrepid Central African Adventure Company and situated along the Chinko River, in Chinko Nature Reserve, Camp Chinko is as adventurous and remote as a seasonal mobile tented camp can possibly get.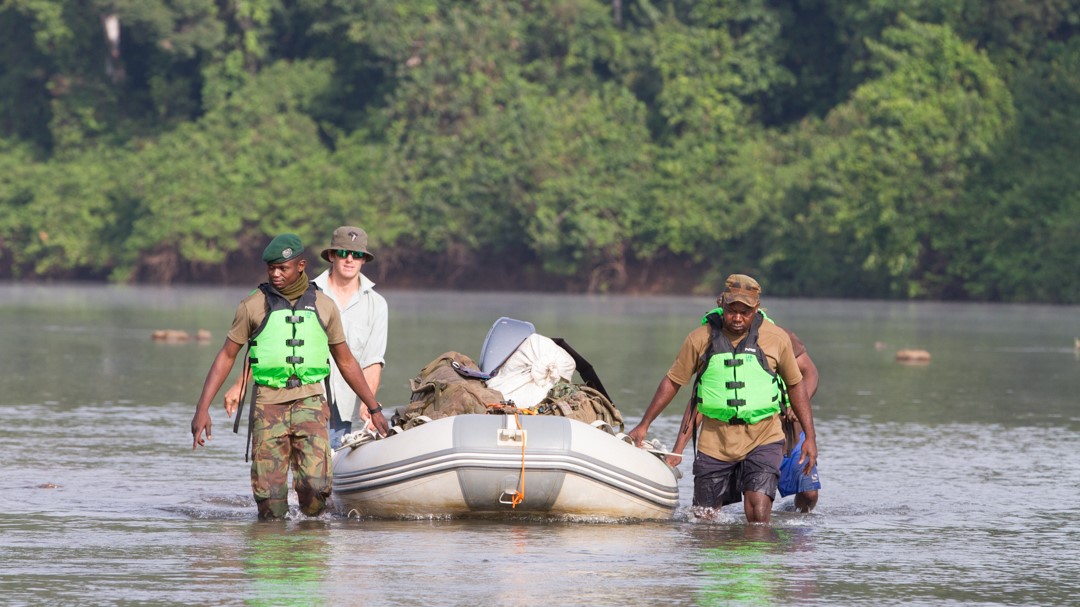 Overview
Run by diehard adventure fishing nut Ed Ghaui, Camp Chinko is quite literally the only operation capable of hosting trips into a mixed habitat that since the advent of conservation non-profit African Parks's Chinko Project has seen the return of much of its wildlife. Consisting of an insect-proof mess tent, up to four sleeping tents, and fly camping accommodation, it's located in one of a number of spots overlooking the river, and its look and feel is exactly as you might expect: adventurously old school. Note, there is no internet or cell phone signal.
Food & service
Despite its extreme remoteness, the food at Camp Chinko is good hearty chow and the drinks are always served cold, thanks to the camp's solar-charged fridge and freezers. From camp manager to guide, the service is excellent, as is the company.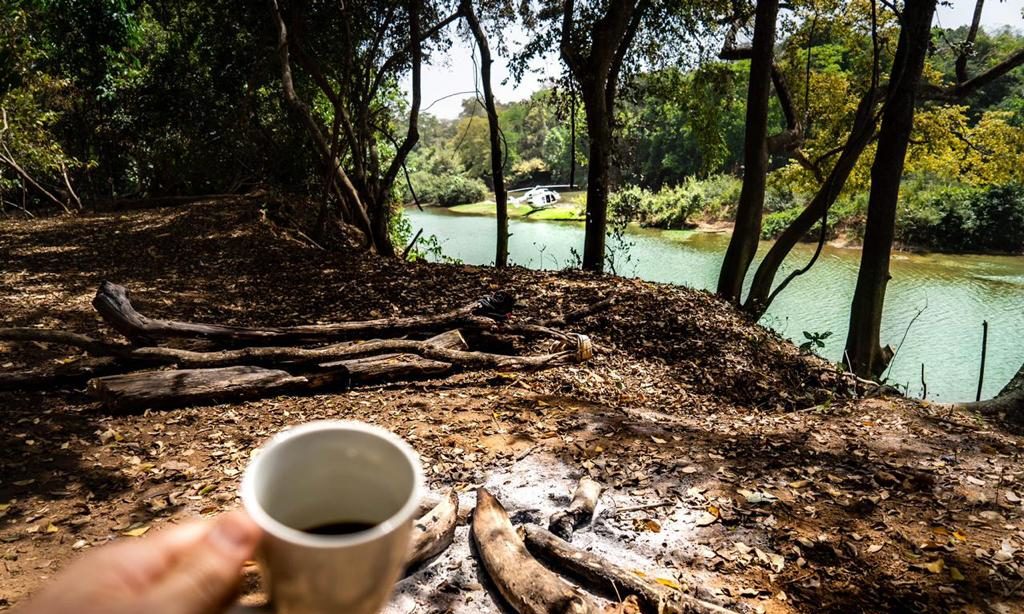 Activities
Depending on the season and on guests interests, activities at Camp Chinko include fishing, 'floating' the river via either Rigid Inflatable Boats or traditional canoe, and wildlife walks. For those here for the fishing, then it's all about the river's goliath tigerfish, which can weigh up to a staggering 100lbs, and are strictly targetted on fly, a method once considered impossible until Ed Ghaui and company proved otherwise. Please note that the camp operates a catch-and-release policy for all fish.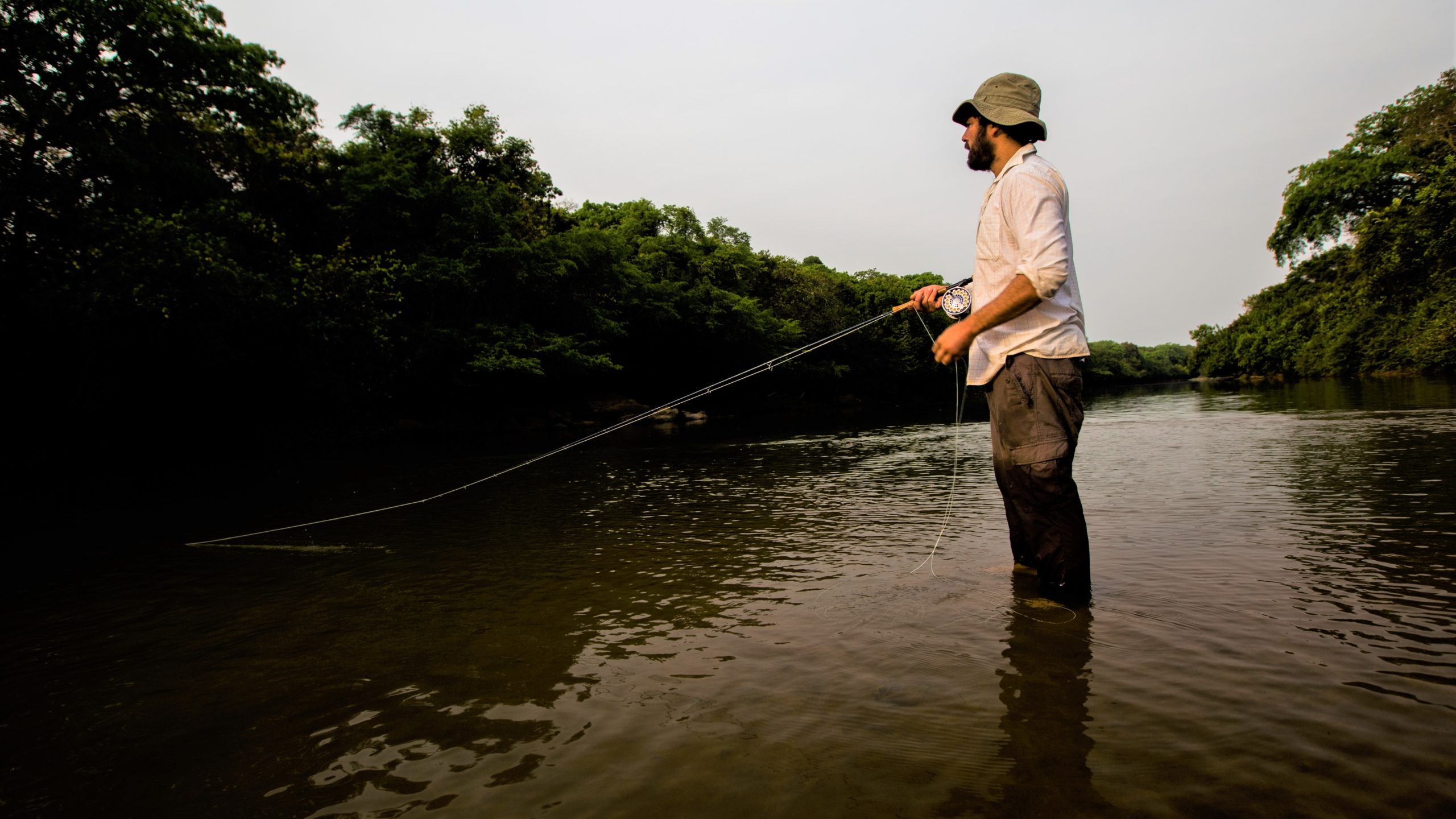 Impact
Everything about Camp Chinko is about sustainable adventure. Early exploratory trips into Chinko included Transhumance conservation programme's Mike Fay, forestry expert Ghislain Boukar, and naturalist and Chinko Project co-founder Thierry Aebischer. The first six-week adventure served as much as an ethical foundation for the operation as it did proof of concept for Camp Chinko. Working closely with African Parks, Central African Adventure Company's operational base is committed to AP Chinko's 50-year government initiatives on sustainability. The camp itself operates on the lightest of footprints and as such does not use cement, removes all rubbish, and is solar-powered.