In keeping with a country filled with the extraordinary, your journey to the Sossusvlei is remarkable not only for the area's uniquely large dunes, but also for the fact that you will have the time to experience one of the most beautiful deserts in Africa.
Whether a standalone, or part of a larger safari, your trip to the dunes of Sossusvlei will begin at one of three of the area's luxury desert lodges. From here you will spend your time exploring Naukluft Park by foot, by vehicle and, if you so wish, by balloon. Your time in and among the dunes will include dune-top picnics, dune surfing, visiting Sesreim Canyon, dune surfing and the most splendid sundowner settings imaginable.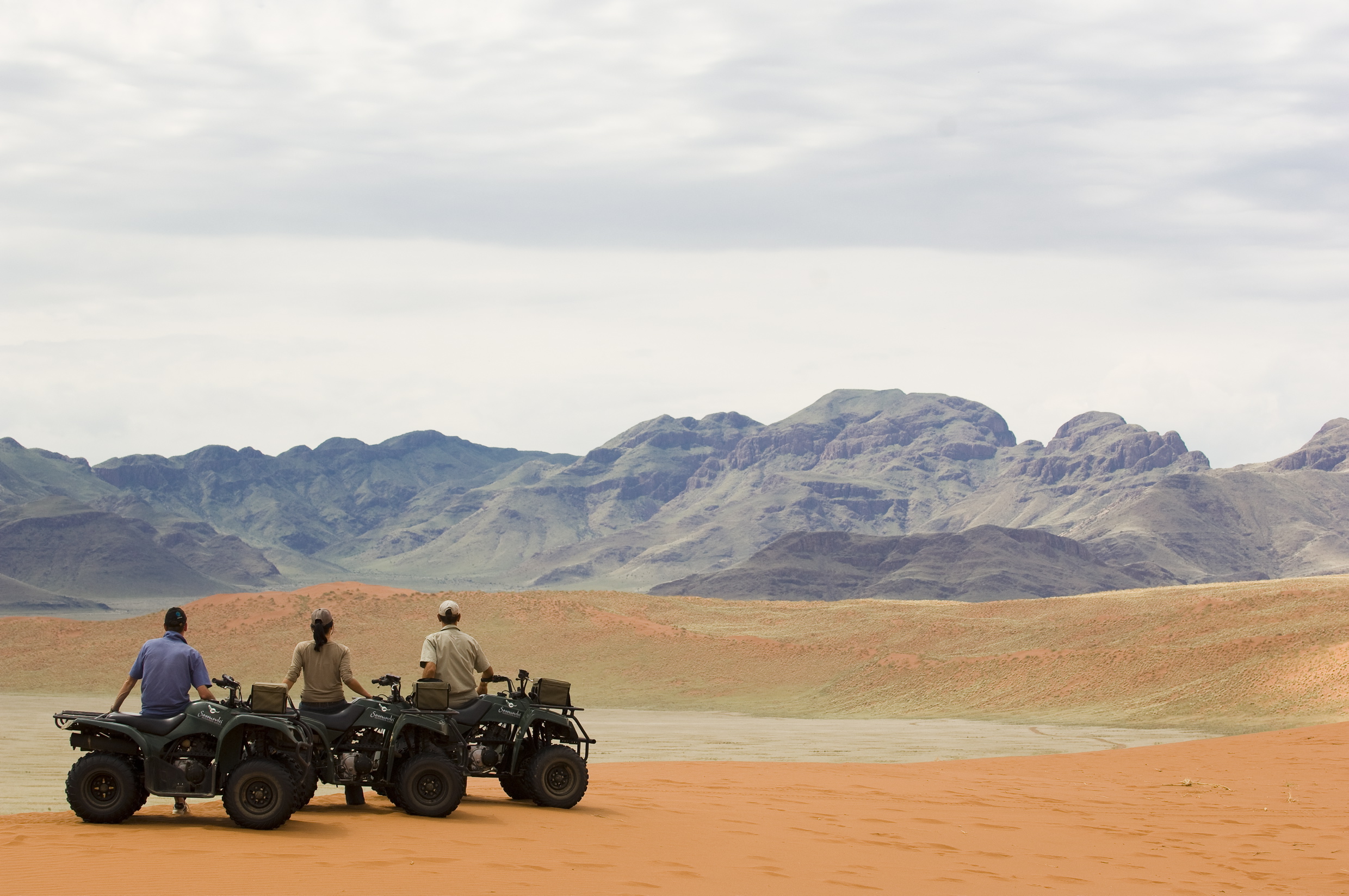 Away from the dunes, and given time, you will have the opportunity to follow nature trails, desert walks that in spirit and fact are designed to create an experience as removed from our own lives as we could possibly get. In terms of getting stuck into an environment virtually untouched by the human hand, this is it.
Again, as with all desert safaris, please be aware that your trip to Sossusvlei is much more about the experience of the area as a whole than it is about the wildlife it holds.