Acknowledged by most experts as the largest in the world, the dunes of Sossusvlei, together with the likes of the Victoria Falls, must qualify as one of the wonders of Africa. Though not certain, it is assumed that the sand was deposited in the Atlantic by the Orange river, carried north by the ocean's currents and dropped along the coast, where it is blown inland by easterly winds.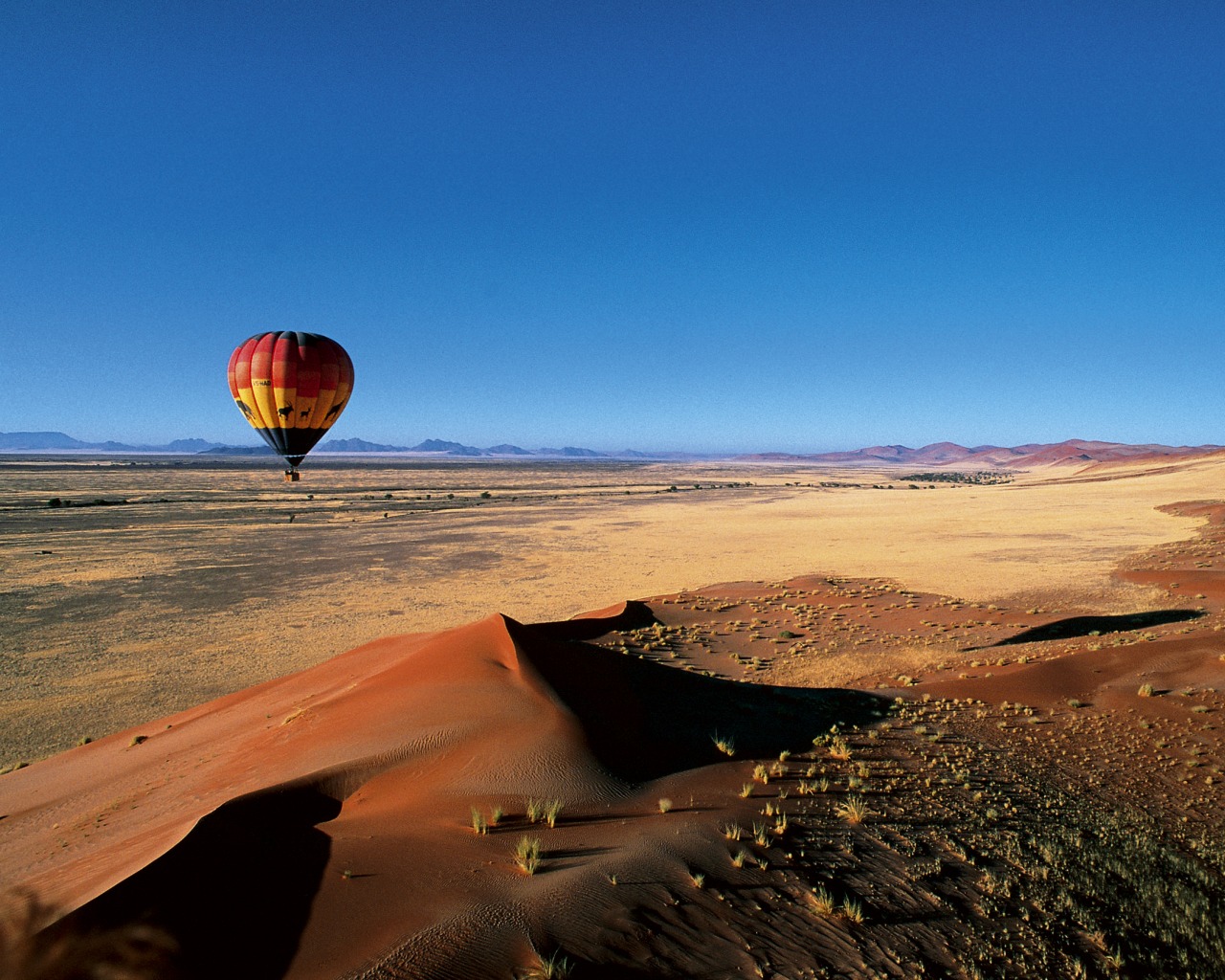 Located in Naukluft Park, over three hundred metres high, and ranging throughout the day from a deep sunrise red to, at midday, a flax-like yellow, and back, at sunset, to something approaching crimson, they are a photographer's dream. Remarkable, also, to think that these great hills are constantly on the move.
Sossusvlei itself is a clay pan that occasionally (every ten years) fills with water, and, when it does, is a source of fascination for locals. Nearby, and much more popular among the area's non-human inhabitants, is Sesreim Canyon, which holds water yearly.
Outside of Sossusvlei, the park holds many more highlights. Always a magnet for botanists and zoologists, it is home to Hartmanns Mountain Zebra, and to Sandwich Harbour, a fresh water lagoon known for its birds and natural beauty.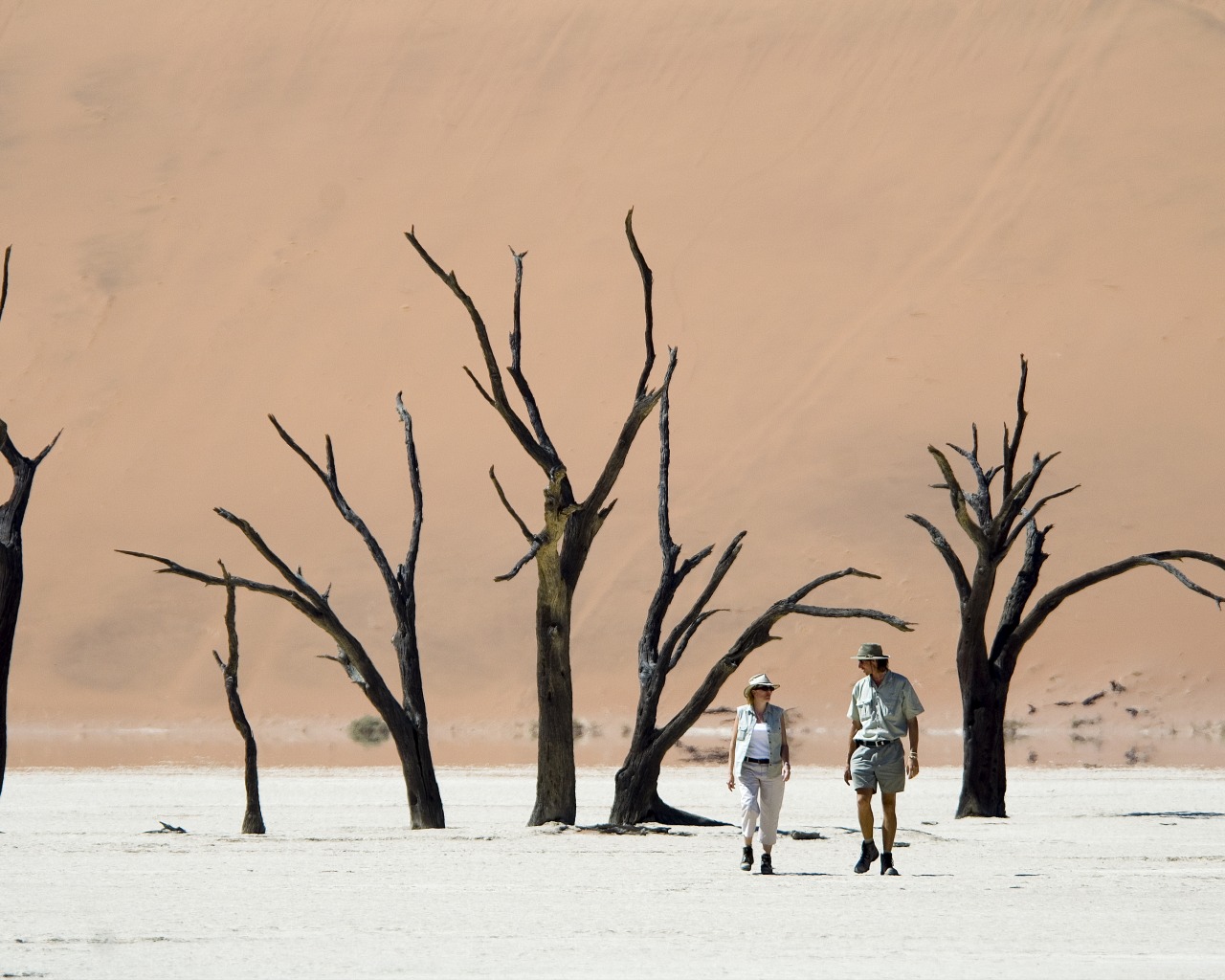 Close enough to The Skeleton Coast, Sossusvlei represents a fabulous break when worked into one of the larger itineraries, but stands alone in terms of offering the visitor an extraordinarily beautiful experience.