Located in Matetsi Private Game Reserve near Victoria Falls in Zimbabwe, Matetsi River Lodge is a first-rate eco-luxury lodge.
Overview
Set in amongst waterberry and mangosteen trees overlooking the Zambezi River, Matetsi River Lodge is split across two sites, each consisting of two shared areas and nine sleeping tents. Each site operates independently of the other, with some sharing of facilities with sister lodge, Matetsi River  House, which sits between the two sites. Luxurious and very contemporary in look and feel, the shared areas include large floor-to-ceiling windows, a bar, dining areas and television room. The two sites share the wine cellar, the pool, the spa, the shop and the fitness centre with Matetsi River House.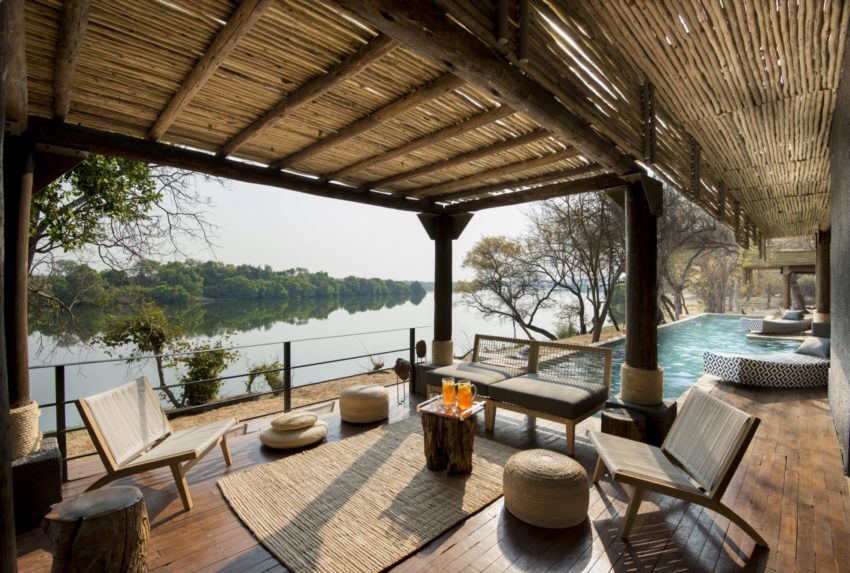 Food & service
No compromise has been made on the services side of Matetsi River Lodge. Welcoming, unassuming and hard-working, from the safari guides and chefs to the hospitality and maintenance team, the staff work as one to provide a top service for guests. Food at the lodge has an open house policy in as much as guests are encouraged to come and learn from the in-house chef. Meals can be taken on the veranda, by the river bank, or inside in the dining area.
Rooms
Linked by sandy pathways, the rooms at Matetsi River Lodge are similar in shape, size and amenities. Clad in local bamboo, each is spacious, comes with a king-size bed, lounge and dining area, veranda and plunge pool, and is decorated with abstract pieces of art created by a local artist. The bathrooms follow a similar style and contain a flush toilet, a double vanity unit and large shower.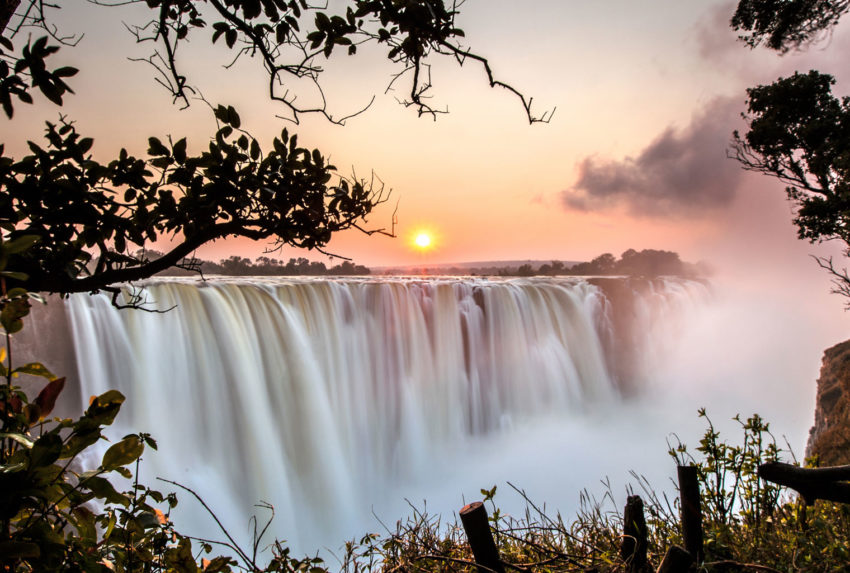 Activities
Matetsi River Lodge is in the prime spot for a wide variety of activities and excursions. With the Zambezi River flowing right past the doorstep, activities include river cruises, canoe trips (for 16 yo +), and fishing. Other activities include day-long wildlife drives and guided tours to Victoria Falls, a 45-kilometre drive away.
Impact
Conservation 
Matetsi River Lodge holds a key position within the huge Kavango-Zambezi (KAZA) Trans-Frontier Conservation Area (TFCA) – the largest TFCA in the world – and therefore has great responsibility to the environment and wildlife surrounding it.  
Materials used to build the camp were recycled and sourced locally as far as possible and solar-powered boreholes ensure the camp is sustainable. Additionally, a Natura water bottling plant has been installed at the camp which provides pure still and sparkling water in recycled glass bottles.
A clear-roads network has been installed throughout Matetsi Private Game Reserve – essential for both anti-poaching and wildlife viewing. 
Community
Matetsi's excellent safari guides are assisted by expert local trackers from surrounding communities, giving guests a nuanced understanding of the region's flora and fauna.