Until the arrival of David Livingstone, the Victoria Falls was known – in various local languages – as The Smoke That Thunders. In Zimbabwe, it still is and it is in both of these names that you begin to get an idea of the utter hugeness, in every respect, of this spectacular waterfall.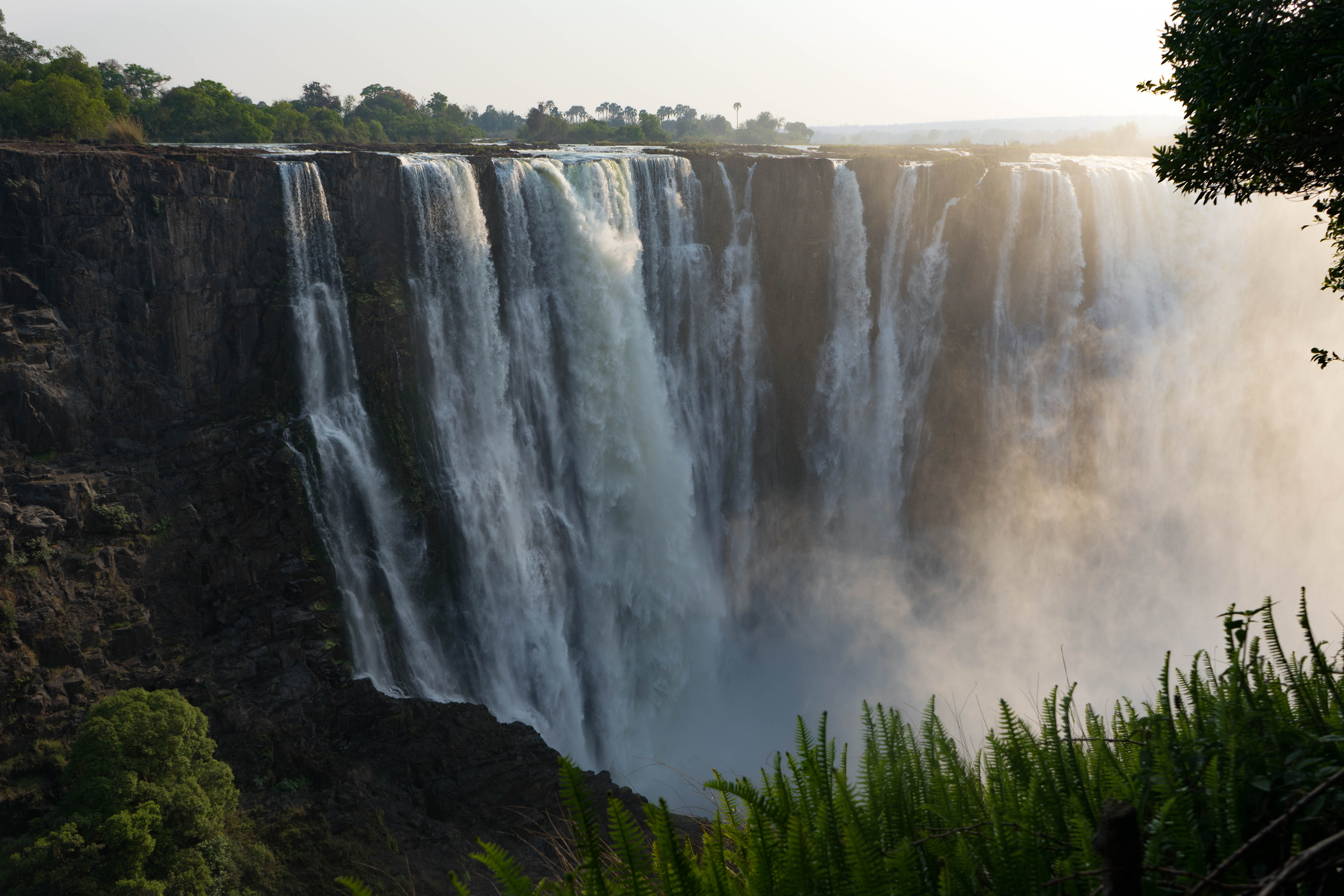 The Smoke That Thunders aptly suits a waterfall that is both deafening, and, particularly around the wet season, obscured by huge clouds of mist and spray. The quantity of water and height at which it falls at is so vast in quantity that the pool appears to boil, and the water, which is actually falling, appears to defy gravity. To put it in perspective, the volume of water used by everyone living in Johannesburg in a day, flows over the falls in 30 seconds.
When David Livingstone first came upon the falls, he paid Queen Victoria a great compliment by naming them after her, but the equally and oppositely, the same can be said for the compliment he paid the falls. Queen Victoria, in 1855, when David Livingstone first set eyes on the falls, was undisputedly the most powerful person on earth, to some a living deity. So, in appropriating it in the name of his queen, he more than underlined their power and splendor.
During the dry season, islands lined with trees begin appearing on the crest as the flow dies down and with it, a world-class picnic spot. To add to the excitement of picnicking at the top of a 108-metre drop, is a natural pool whose wall backs onto the crest of the falls, called the Devil's Swimming Pool, however, guests should note that they will need to cross to the Zambian side in order to do this.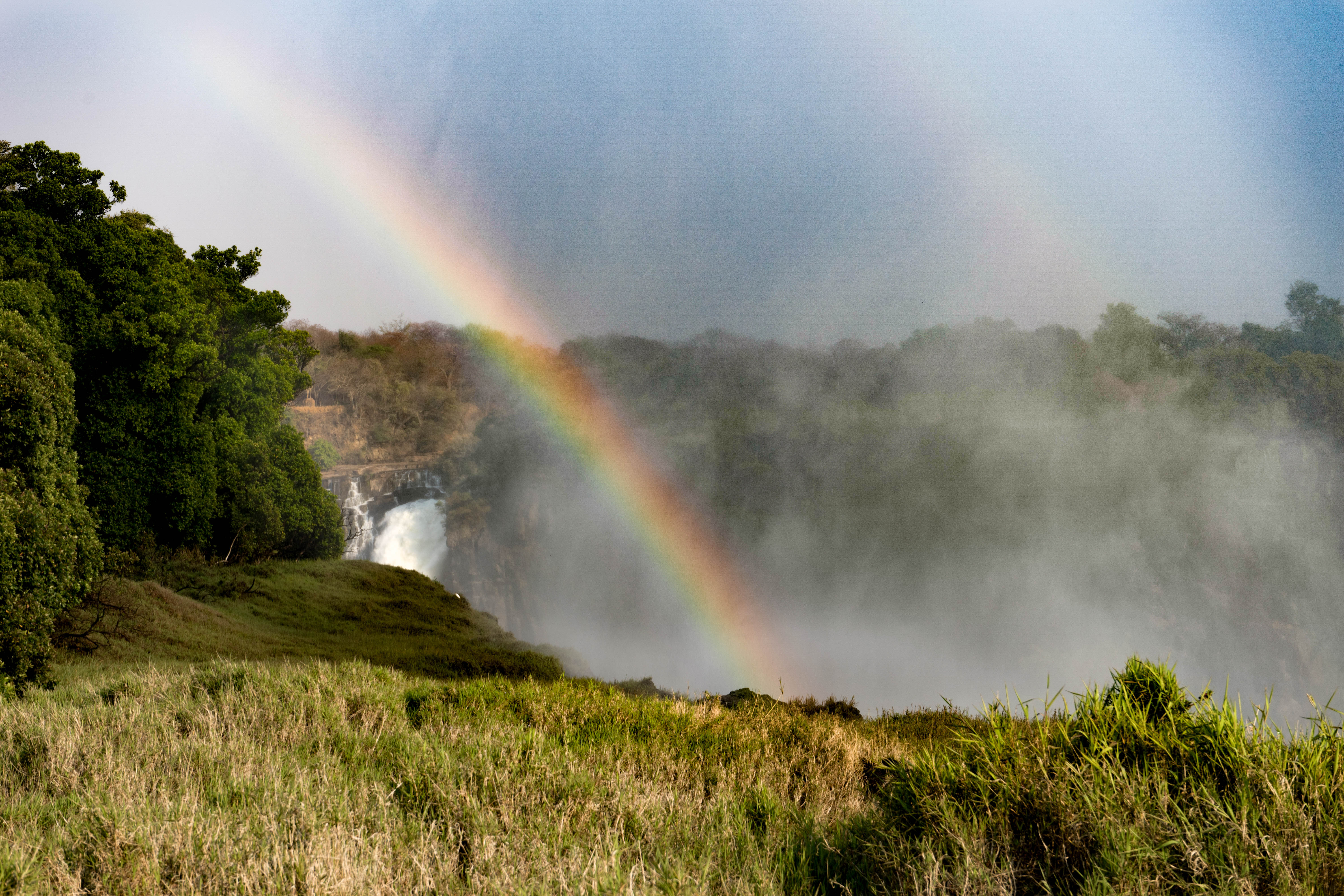 Swimmers here can get to within a few feet of the edge of the water, which, when paired with the bungee jumping, white water rafting, abseiling and river boarding on offer, makes for a thrilling adventure for even the wildest of travelers.
Not everyone is a fan of being frightened though. Many other activities are available for the more sedentary including canoeing, fishing and boat cruises. During nights where the moon is full, photographers and romantics alike may be treated to the rare sight of a lunar rainbow.
As well as being right next door to Zambezi National Park, home to giraffe, leopard, lion and wild dog as well as other large wild ungulates, Mosi-oa-Tunya National Park is just across the border in Zambia. Chobe National Park in Botswana is also notably close.
Despite Victoria Falls being heavily visited at certain times of the year, this would be a poor excuse for striking it off one's itinerary.
Please see below for accommodation in Victoria Falls.