Set in a remote and secluded part of the Matusadona National Park in Zimbabwe, Changa Safari Camp offers an authentic safari experience under canvas.
Overview
Boasting nearly 4km of lakeshore frontage Changa Safari Camp sits next to Lake Kariba, and has been designed to blend in with the environment using Zimbabwe's finest teak for the buildings, with the bar fashioned around the hull of an old boat. The open-air lounge area is furnished with leather chairs and sofas and shaded by a thatch roof. The well-stocked bar serves a selection of South African wines, and the inviting swimming pool overlooks the lake. Wi-Fi is available in this area and there is a central charging station for phones.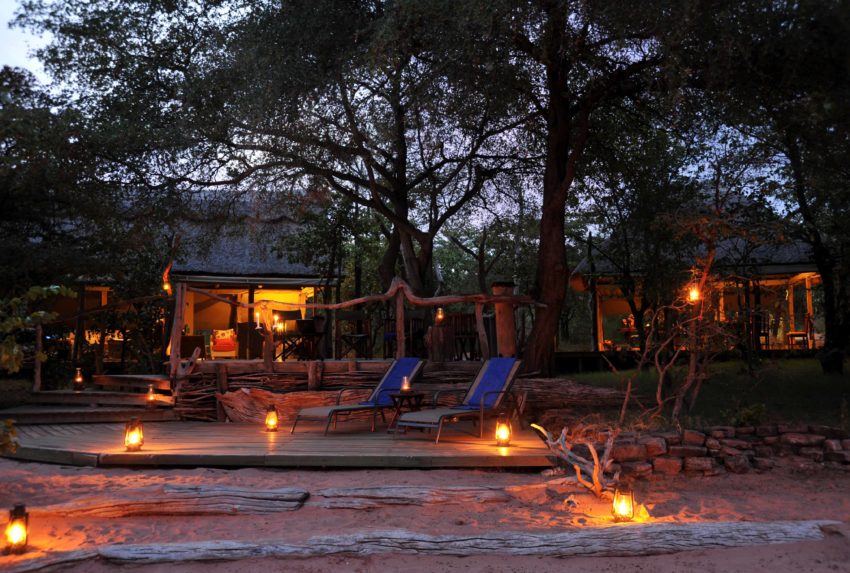 Rooms
There are six standard two-person tents at Changa Safari Camp, as well as two sets of interconnecting family tents. Each tent has a classic safari olive canvas and has been mosquito-proofed with specialised netting. At the front are small sprinklers that may be turned on to bring colorful birdlife to visit. The tents are tastefully decorated in an East African style and include an open-netted front with views from the bed and bathroom, a private deck with a seating area and a hammock, and a bathroom with double basins, toilet and shower as well as an outdoor bathtub. Universal plug points, chilled drinking water and a safe are also on hand, with hairdryers on request.
Food & service
Changa Safari Camp's cuisine is a highlight. Breakfast and lunch are served al fresco on the main elevated deck under the shaded thatched open-air dining room or the zig-zag terminalia tree overlooking the private beach and shoreline.  Afternoon tea with a selection of teas, local coffee and a sweet treat is served here as well as a candle-lit dinner on the beat of the drum at 7.30pm at a different location each night.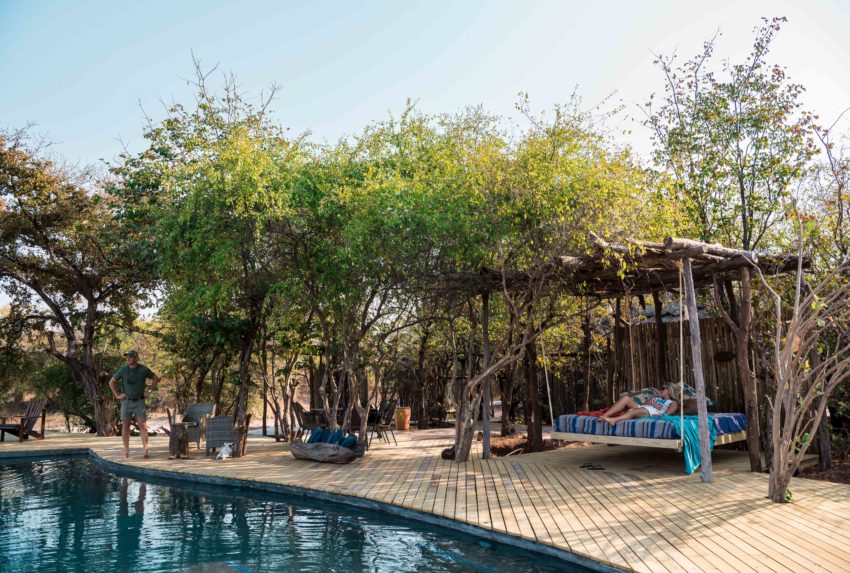 Activities
Changa Safari Camp offers morning and afternoon game drives, fishing for tiger fish and stunning game walks with an experienced and knowledgeable guide around the Matusadona National Park. Lake Kariba is ideal for fishing as the world's largest man-made lake, covering almost 5,600 square kilometers and this vast expanse of fresh water is home to some fantastic fish species including tiger fish, tilapia, catfish and the mighty vundu. A short boat ride across the lake leads to the scenic Sanyati Gorge, and a walk through the steep cliffs for up to 10 km.
Impact
Conservation
The Matusadona Lion Project has been provided with logistical support at Changa Safari Camp since its beginning, and guests are encouraged to learn firsthand from the Matusadona Lion Project team about conservation in Zimbabwe. The camp is also assists the work of MAPP – Matusadona Anti Poaching Project – which has helped to oversee a dramatic decrease in regional poaching, and is completely run on solar power.
Commerce
The camp creates jobs for the local community, and its curio shop is a vital source of revenue the local people of the Tonga tribe.
Community
Changa works closely with the Tony Waite Organisation; this support orphans, HIV & Aids patients, and elderly community members in Kariba.