Another of Liz Biden's creations, Africa House is located in the greater Kruger National Park, in Timbavati, a short drive from Royal Malewane, and is one of South Africa's finest properties.
Overview
Set in a beautifully landscaped garden, Africa House is a sprawling, single story piece of architecture, a collection of spaces designed to blur borders between outside and in. Entrance to the central courtyard, casitas and covered veranda is through 12ft tall North African doors, where there are several large living and dining areas. An adjoining covered veranda, featuring African day beds, overlooks an immaculate infinity pool, and overhangs a pristine, busy riverine system.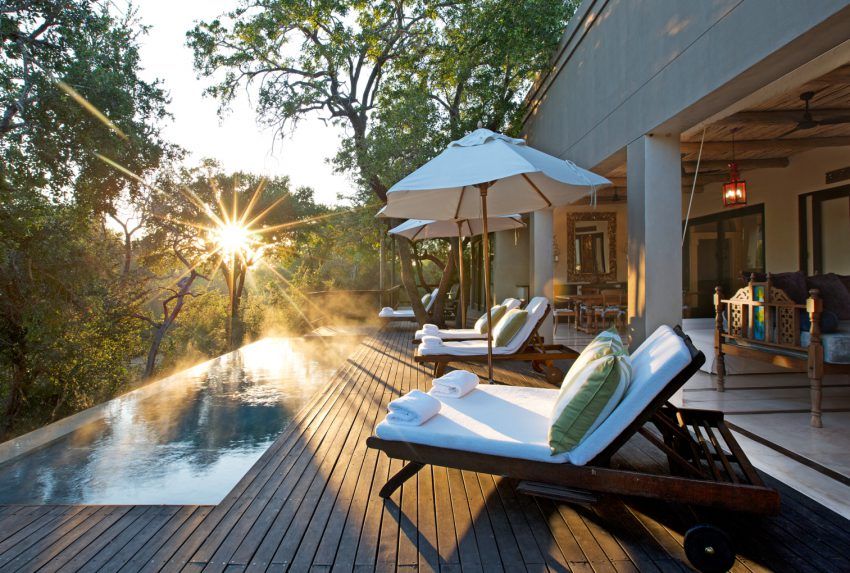 Food & service
Consisting of 6 sleeping rooms situated in a semi-circle about the main living room, the property sleeps 12, is managed by John Jackson, who also heads up the kitchen, and comes with its own private butler and guiding services. The food here is exceptional. John Jackson is inspired by a range of cuisines, but his grounding is French, his love 'extravagant poultry and all the amazing mushrooms and truffles you find in France.' The wine list is up there with the likes of La Residence and Birkenhead, and all kinds of diets and tastes are happily catered for.
Rooms
The en-suite bedrooms of Africa House come with four poster beds, seating and outdoor showers that overlook the bush. As is Liz Biden's wont, the rooms are all individually designed and furnished, an antique lovers heaven with immaculate furniture on display throughout. Bright coloured silks, handmade linens and leathers proliferate and there are expensive Persian rugs and objects d'art at every turn. The beds are a delight, a treat and comfortable to boot.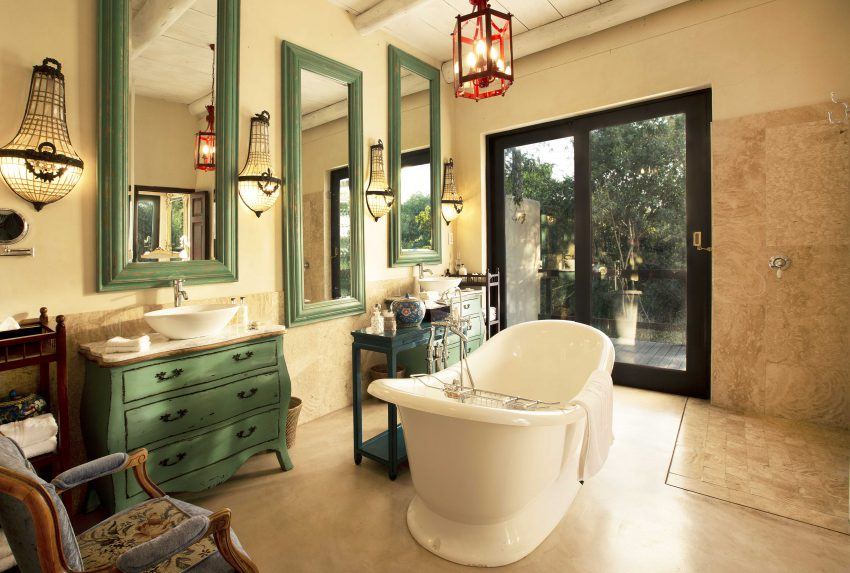 Activities
Africa House offers the same services and standards as Royal Malewane, and guests are free to use the Royal Malewane shop and its award-winning spa. Activities include wildlife drives, guided walks, bird watching and sundowners.