Located on an isthmus between the western shore of Lake Naivasha and Lake Oloidien in the Great Rift Valley, and a stone's throw from Hell's Gate, Hippo Point is the stunning brainchild of Michael and Dodo Cunningham-Reid. They recognised that, as early as 1963, population growth, poor land management and drought were – when combined – set to destroy Kenya's wildernesses, and so purchased what was then called Nderit Estate in order to preserve the area's remaining wildlife in this idyllic wildlife corridor.
Overview
Consisting of two historic private Kenya houses – the 1932 Manor House (sleeps 12) and the iconic cyprus-clad 120 foot tower rising among the yellow fever trees – and set in the lush grounds, which host a surprisingly large range of resident wildlife (approximately 1,200 animals roam free without fences), Hippo Point is a one off.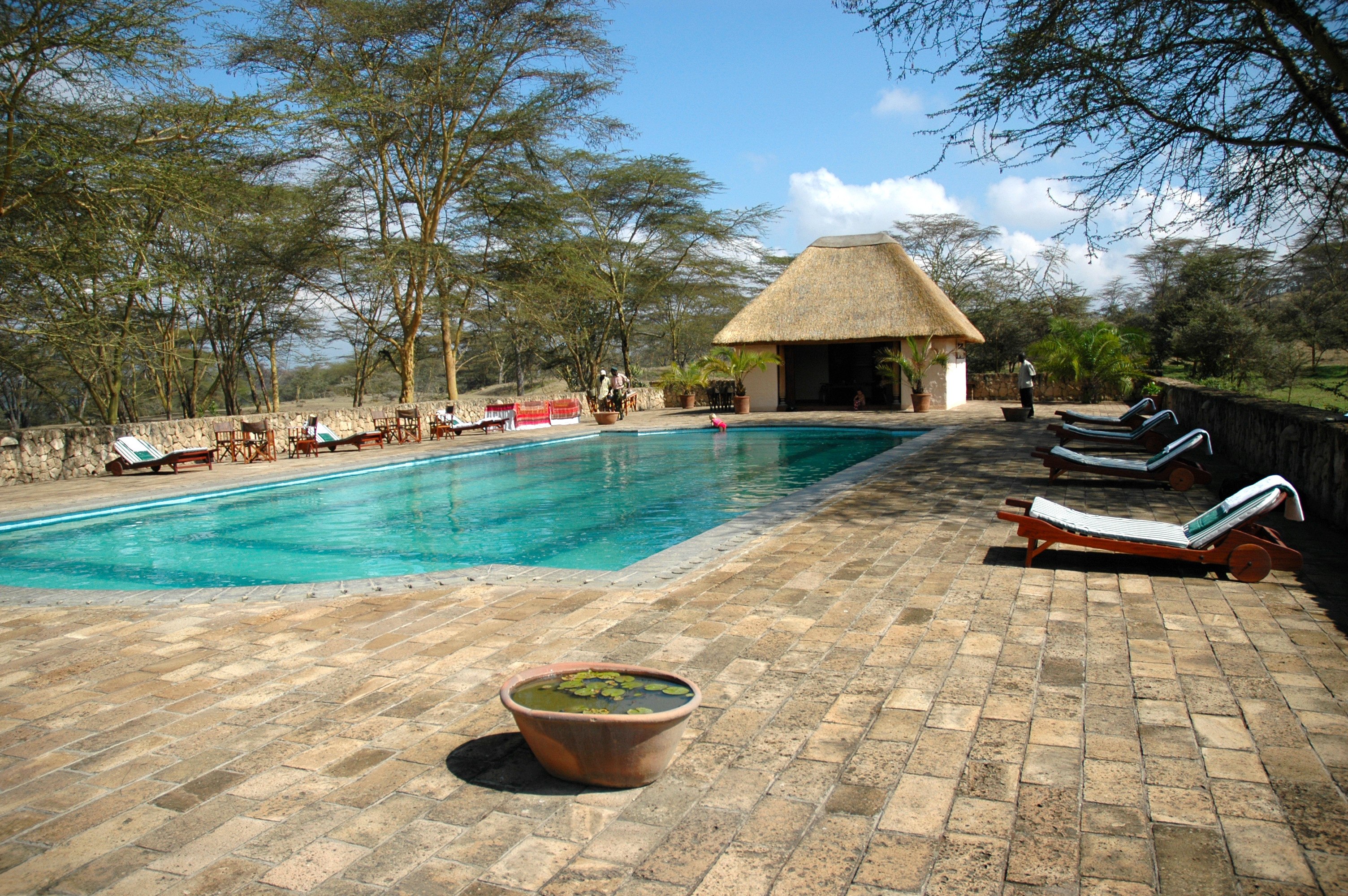 Food & service
The organic food (all vegetables are directly from the garden next door) is delicious, and the service is discreet and efficient.
Rooms
The house, once an Irish magistrate's country dwelling, is mock Elizabethan, and has been lovingly restored to what it must have looked like in the early twentieth century. Surrounded by a garden that, but for the succulents, would not look out of place in Kent, it includes en-suite double bedrooms, a swimming pool, dining room, lounge and spa. The style is upcountry – think wooden flooring, exposed beams, fireplaces, deep set chairs and sofas.
Set in a thinning acacia wood, nine stories high, and built almost entirely out of wood, the Tower is an extraordinary architectural icon. Designed with romance in mind, and possessing startling views of the lake and its surrounding environs, the Tower is a homemade pagoda. With four en-suite bedrooms, a meditative lookout, and a beautiful veranda, the Tower is like nowhere else in Kenya.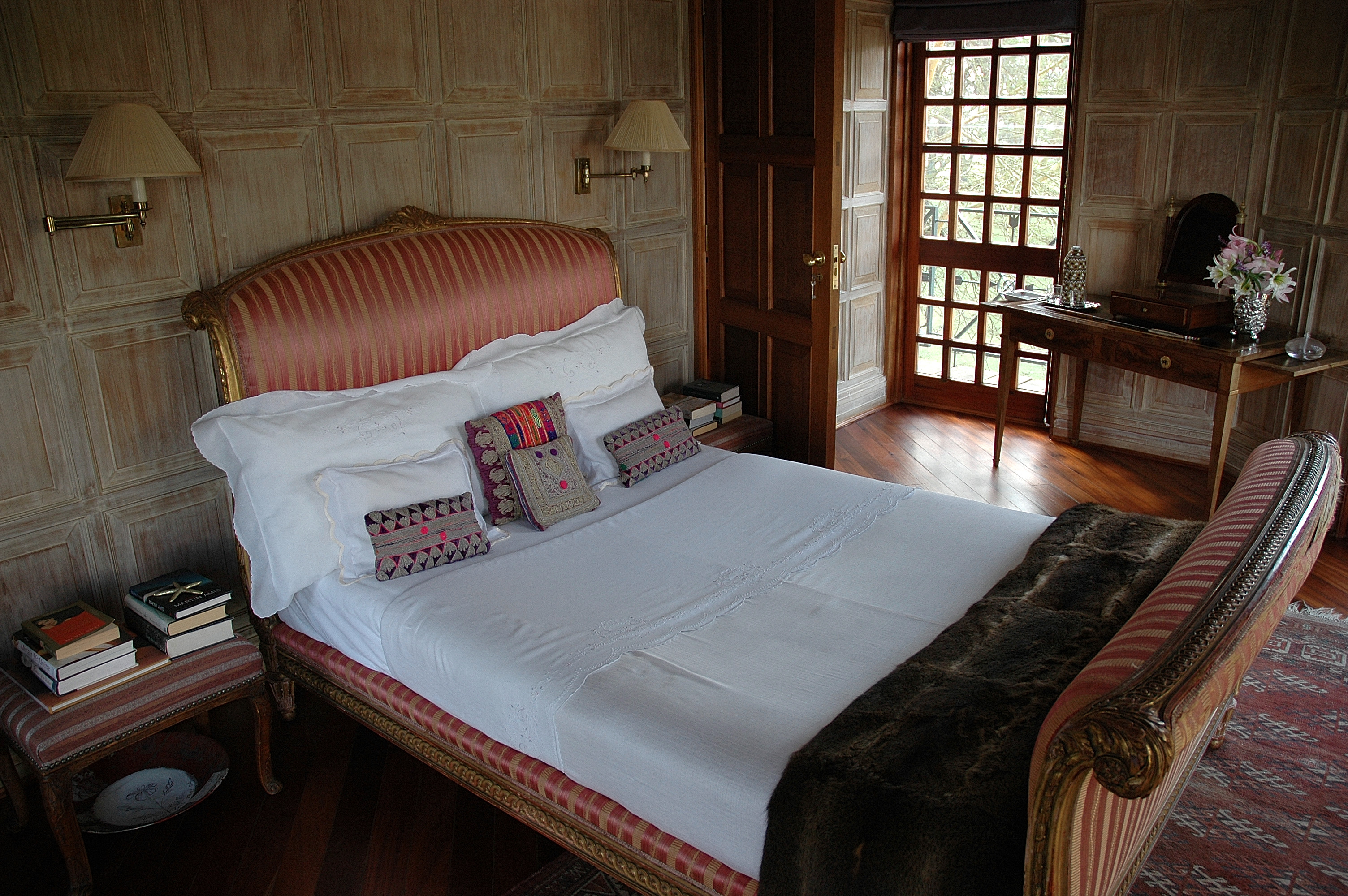 Activities
Activities at Hippo Point & The Tower are centred on what the family like to call the slow safari, and include long walks with wildlife, tracking of animals, lovely family picnics and meals, night wildlife drives with Hippo, yoga, bike rides, swimming, massages, volcano climbing, world-class bird watching, boat trips and water sports. There is also a wildlife orphanage to visit nearby and a mobile veterinary clinic.
Impact
Conservation 
Hippo Point employs 11 patrol/guides and as much as possible tries to find innovative solutions to human/wildlife conflict in the area. This is particularly crucial in order for an internationally recognised wetland and wildlife corridor with a thriving flower industry nearby to be protected.
Moreover Hippo Point works with the local communities and Kenya Wildlife Service veterinarians to dart and remove snares as quickly as possible. Last year through conservation efforts another 550 acres was secured for wildlife, making for a combined 2,500 acres dedicated to wildlife in a very special corner of Kenya.
Commerce 
In regards to enterprise opportunities, Hippo Point is hoping to develop a subsidised poultry farm linked to Jamaican-style jerk chicken outlets priced on a daily basis to undercut bush meat and hence alleviate the pressure on the wildlife. This will, of course, take time to implement but it is hoped that this can be achieved with creative thinking and participation.
Community 
Hippo Point supports the ARR Trust (Animal Rights Reserved) who aim to provide help to local communities through providing water systems, laundry facilities (currently most people wash clothes in the lake) and more robust housing.