Located in southern Kenya, in the northern Mara Conservancy, Serian is the most permanent of Alex Walker's extraordinary line in traditional bush camps.
Overview
Eschewing the luxury trappings of some of the larger lodges, Walker has established a camp that is focussed primarily on the experience of real bush camping, an experience that is about engaging with animals as authentically as humanly possible, and doing so in a way that includes some of the idiosyncratic comforts – quality of food, rest and fun – enjoyed by yesteryear's bushwhacker.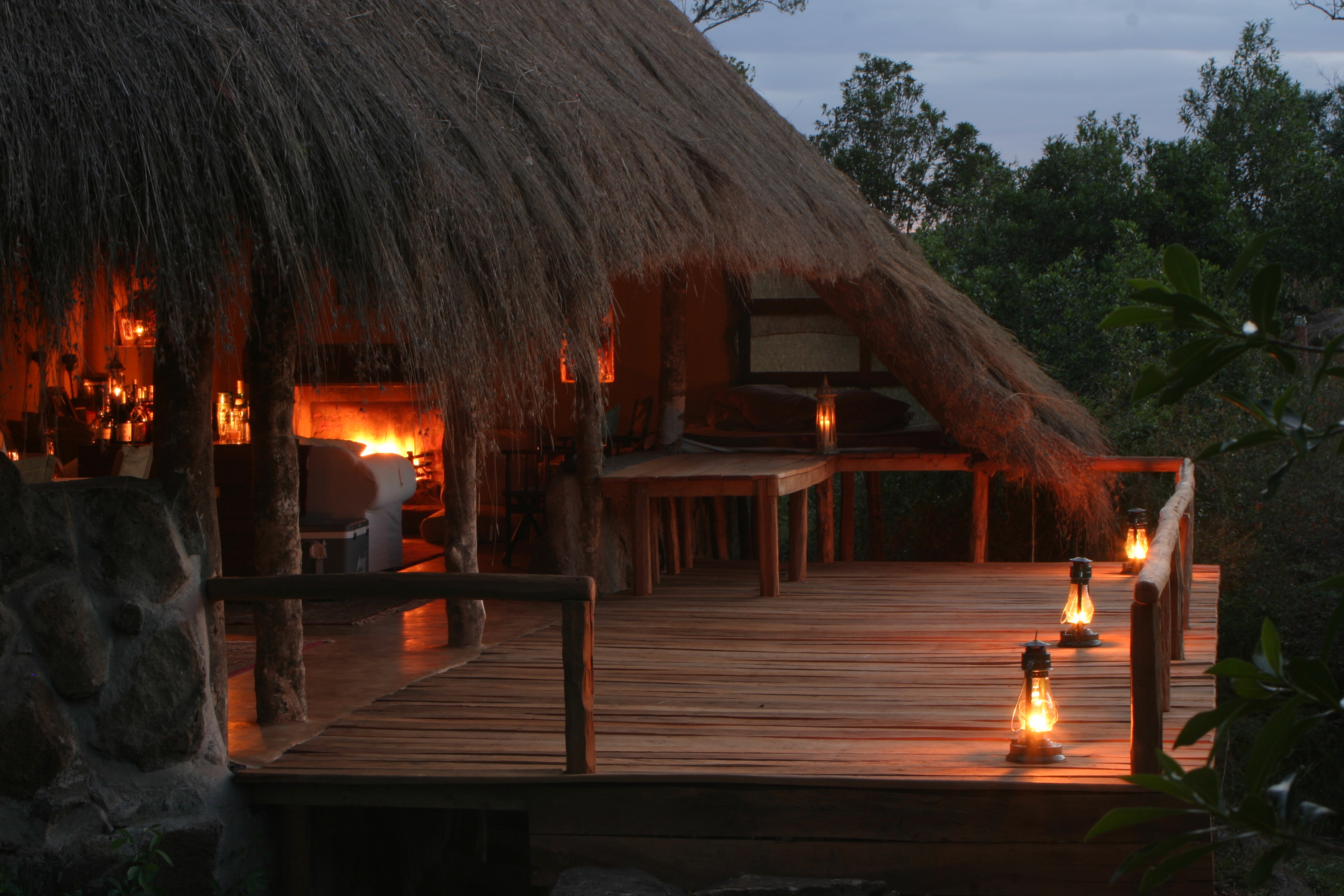 Set in the shade of a mixed grove of olives and walburgias, Serian is a canvas, wood and thatch build. Consisting of a mess area and 7 sleeping tents (marquees), it makes clever use of the terrain, and of the trees, which in places appear to grow up through the structures themselves. The shared areas include extensive decking, lounge, bar, library and dining area. Raised and set on an old wood platform, protected by a thatched roof, open sided and characterised by slumber seating, low tables, an open fire and exposed beams, it offers guests of Serian opportunity to relax, meet and exchange notes.
Food & service
The food – advertising itself as farmhouse cuisine – is fabulous, and the service, from dining floor to safari guide, is nothing short of excellent.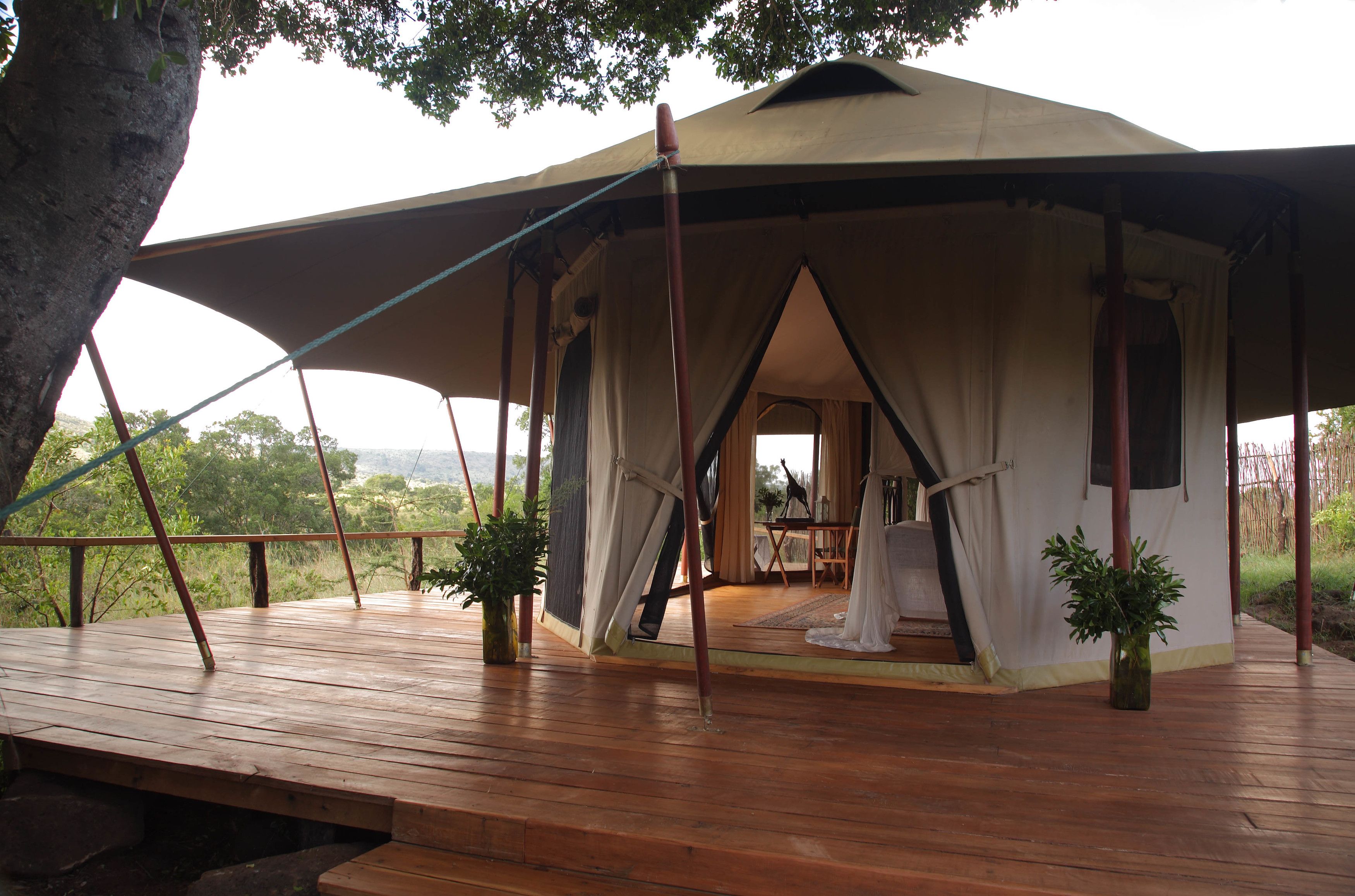 Rooms
Just as fine, and set on grass platforms, the marquees are identical, large and marked by stretched canvas ceilings, hardwood support poles and mixed flooring. Each tent includes a double bed, large veranda, places to sit, to change or to store personal effects, writing desks and a separate bathroom.
Subtly minimalist in design, the tents are marked by large hand-woven rugs and the odd piece of well made furniture. The bathroom possesses a large tub, shower, twin sinks and flush toilet. Each marquee comes with its own personal butler. Please note there is no Wi-Fi at Serian.
Activities
Activities at Serian include wildlife drives, guided walks, sundowners and bird watching.
Impact
Conservation 
The camp is directly involved with the Living with Lions Predator Project, in which vital data is collected on big cats, developing community understanding surrounding these predators.
Commerce 
Alex Walker's Serian robustly supports a sustainable tourism ethic, based in the key dispersal areas of the Mara North Conservancy adjacent to the Masai Mara, NgoroNgoro and Maswa Reserve in Tanzania. This has meant that 85% of its staff  are locally employed.
Community
Serian supports numerous children seeking further education, provides scholarships and has enabled the formation of local women's groups. As a result the Serian Trust has become heavily involved in the long-term vision that will be the African wilderness in years to come.