Located on Lamu Island, along 24 acres of beach, Kizingoni is a collection of 7 beach houses, which operate on a turn-key system, and offer luxury accommodation for families, groups and individuals.
Overview
All the houses are modern Arab-Swahili builds, and tend to possess walled outdoor spaces, terraces and thatched roofing. Inspired by a fusion of Lamu and Middle Eastern styles, the interiors are designed along strong, simple lines. Infinity pools, carved plasterwork and spaces accentuated by single, functional objects all serve to underline an element of courtly elegance. Shared features include massage rooms, pool tables, multiple baraza areas, kitchens, dining zones and large gardens. Wi-Fi is available across the houses.
Food & service
The houses are also different from each other, and each possesses its own set of staff, and is centrally managed by Celia Keck, Much is made by visitors of the quality of service, which manages to be both highly attentive and unobtrusive, and the food, which is a delight.
Rooms
Kizingoni House
With its thatch terrace roofs, this is a much more compact build than some of its neighbours.
Wazi Dubu
Located furthest to the east, this is a more like a court, and it's raised shared areas – dining, baraza and breakfast roof – act as counterpoint to the main house.
Kuni Jogoo
Lower than Wazu Dabu and open fronted, it has a more traditional beach house feel to it. Its garden literally runs onto the beach.
Pepo House
Pepo is three stories high and similar in build to Kizingoni, but possesses an open air terrace reminiscent of those found in Marrakesh.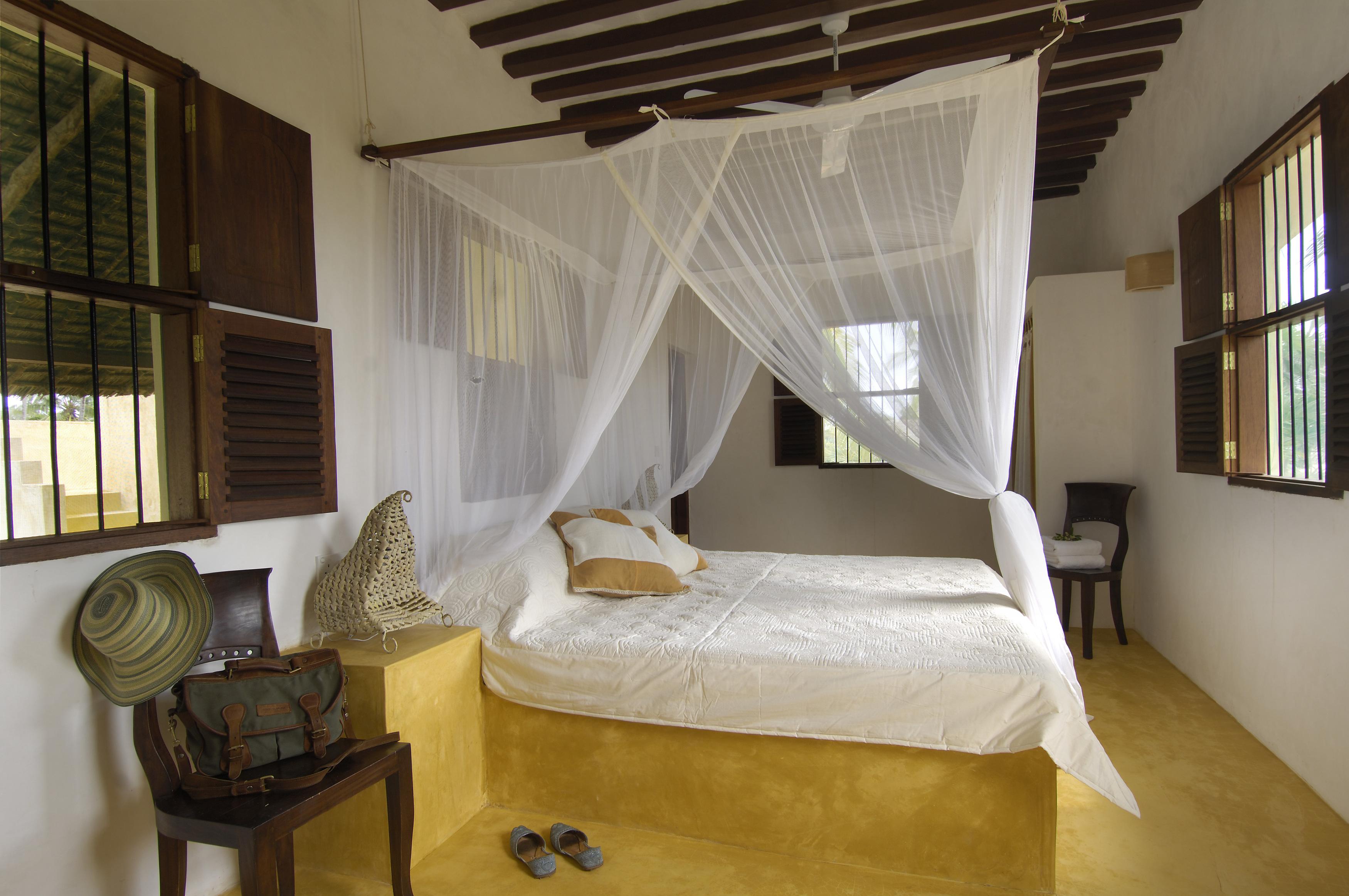 Jahazi
Named after the area's trading dhows, this is another low build; cleaned out interiors give views that stretch from the front entrance door to the back garden.
Kaskazi
If Wazi Dubu seems big, then Kizingoni's latest addition, Kaskasi, is positively huge, and its four towers make a special feature out of the pool, which is raised and surrounded by a makuti roofed terrace.
Kusini
The last of the houses, Kusini, looks down a stretch pool, through a large gate and out onto the sea.
Activities
Activities include water sports, boat safaris, sailing, fishing, swimming, walking, mainland wildlife safaris and excursions to the nearby Lamu Town and Shela Village.