Lewa House is situated in northern Kenya, in Laikipia, on the Lewa Wildlife Conservancy. As with Kifaru House, all income generated by the lodge is reinvested in conservation and local community projects.
Overview
Lewa House consists of a main house, three cottages and four rooms or 'earthpods'. The main house – consisting of a lounge and dining area – opens out on to a beautifully furnished stretch veranda, and on to views of the plains, Mathews mountain range and Mt Ol Lolokwe. Its interior is open-plan, well lit and, at night, dominated by a large fire, around which guests of Lewa House can meet, read and discuss the next day's itineraries. Close by, and overlooking a waterhole, lies a fine looking pool, from which guests can, if they so wish, view resident wildlife.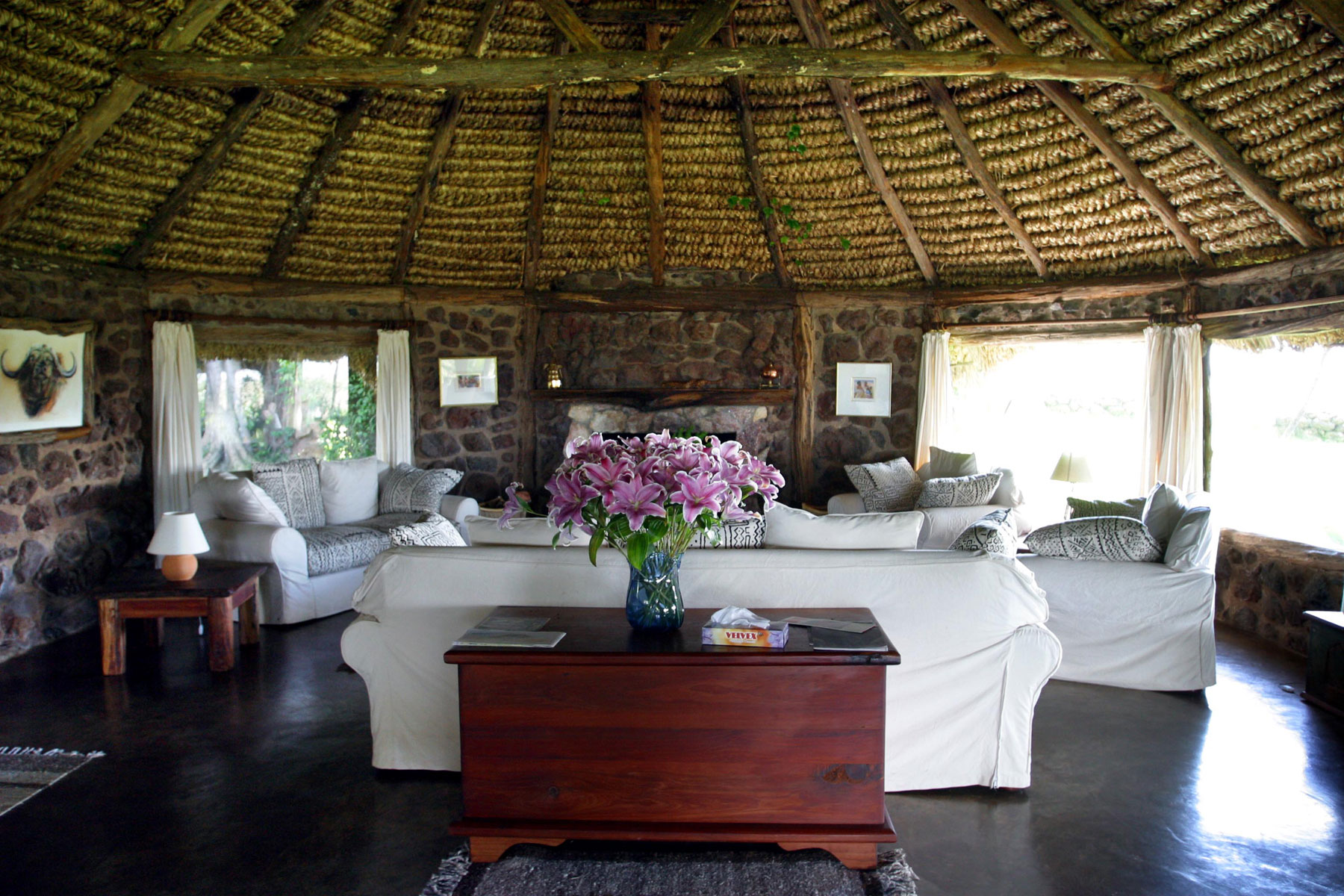 Food & service
The food is excellent – fresh, locally sourced, wonderfully cooked – and the service is unobtrusively attentive.
Rooms
Built from stone and wood, with hallmark makuti roofs, each cottage possesses a double and a twin room, two of which have en-suite bathrooms. The third, slightly larger, cottage is reserved for families and and has two bathrooms. Described by Lewa House as Gaudiesque, the earthpods are designed to grow out of the land, and so look and feel a part of the landscape. Cave-like, the temperature adjusts naturally to ambient conditions. Like the cottages, they are en-suite and beautifully decorated.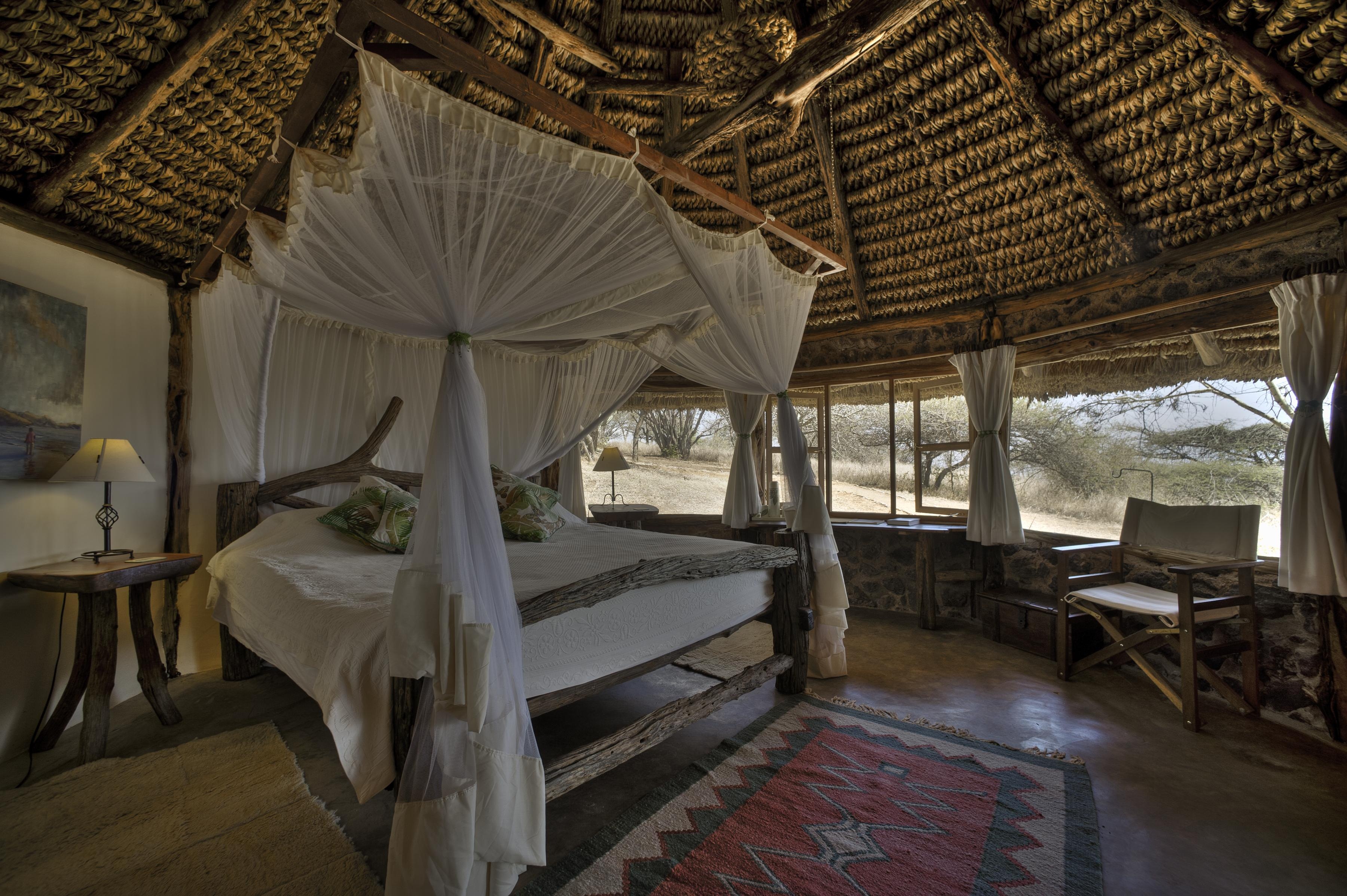 All the beds – double or single – have been constructed from local woods, and their design reflects the overall makeup of the cottages, which is natural, organic. Each accommodation at Lewa House has its own private veranda. Wi-Fi is available across the house.
Activities
Activities include day/night drives, guided walks, lion tracking, bird viewing, bush picnics and massage. Extras include cultural visits, fly fishing, camel and horse treks and colobus monkey tracks.
Impact
Conservation
Lewa House – through careful region management and wise use of tourism profits – has reversed the decline of endangered species around the area, including the famous black rhino and Grevy's zebra.
Commerce 
Lewa takes pride in employing locally; 85% of staff are from immediate communities, with the remaining 15% hired from other areas in Kenya.
Community 
Lewa's three clinics are the closest medical centres within 25 kilometres, bearing up to 90% of the needs of staff and communities.
The Women's Micro Credit Programme allows local women to access funds as small as US $65 which help them start their own businesses and lift their families out of poverty.
A high proportion of young people struggling with nationwide unemployment are engaged to create youth-led projects. Linking future leaders with government funding, Lewa – through The Lewa Youth Programme – provides youth with the opportunity for self-directed, self-driven endeavours.