At the end of the 12th and beginning of the 13th centuries, King Lalibela of the Zaghwe dynasty built a series of rock hewn churches – the New Jerusalem as he called it – which are now rightly acknowledged to be one of the wonders of the world. There are 11 churches in the town named after him, with others in the surrounding countryside. 10 of these are still in use today.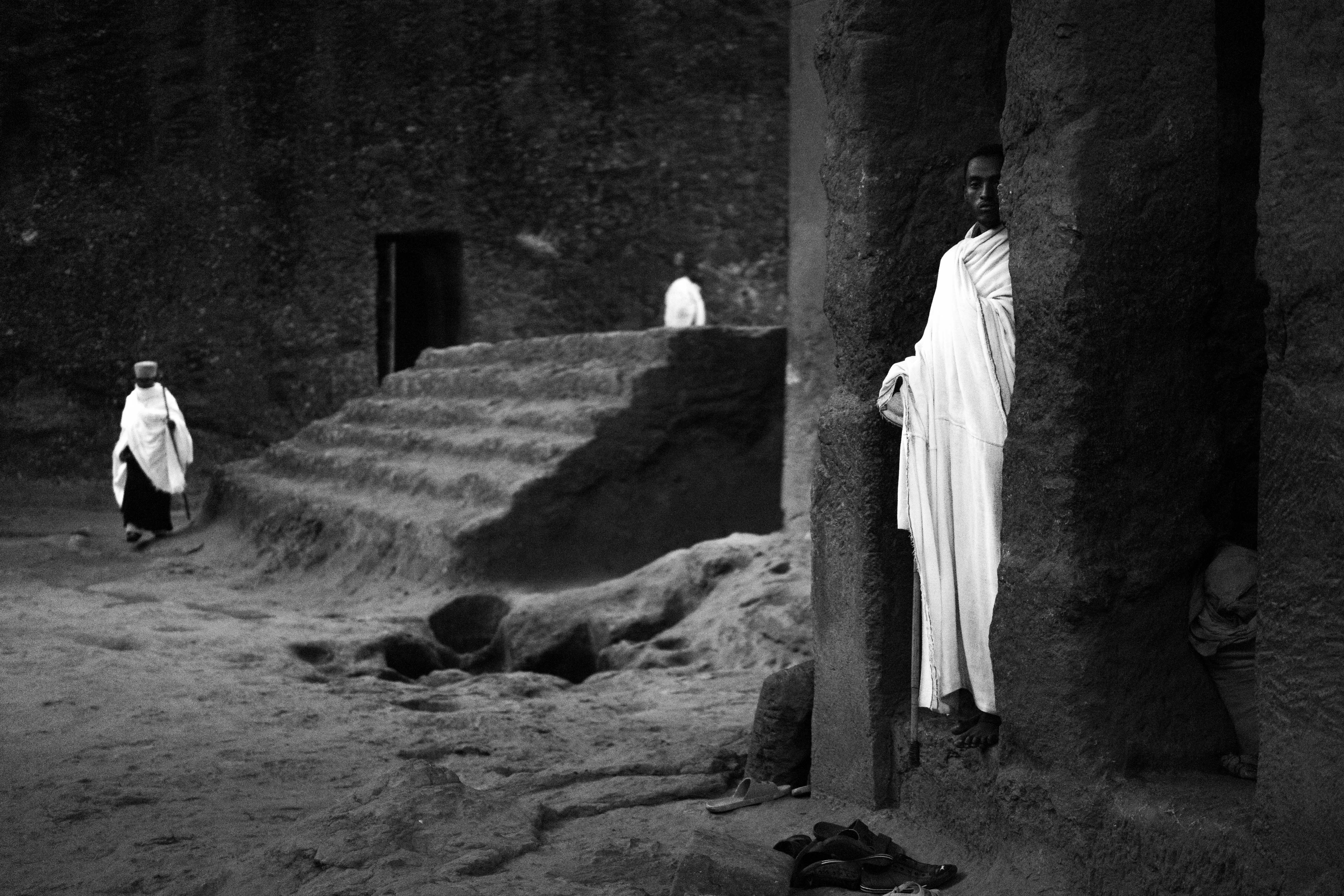 Set on the side of a large barren hill, the town of Lalibela is as close to a scene from the bible as it gets. In amongst the donkeys and ancient housing, lie three great clusters of rock churches. Two enormous rocks house a massive 5 separate churches each, hewn from the rock itself, and joined by a warren of underground passages.
The surrounding area contains up to 1000 churches – all in varying states of preservation, each offering something different, and some requiring a higher level of fitness in order to access.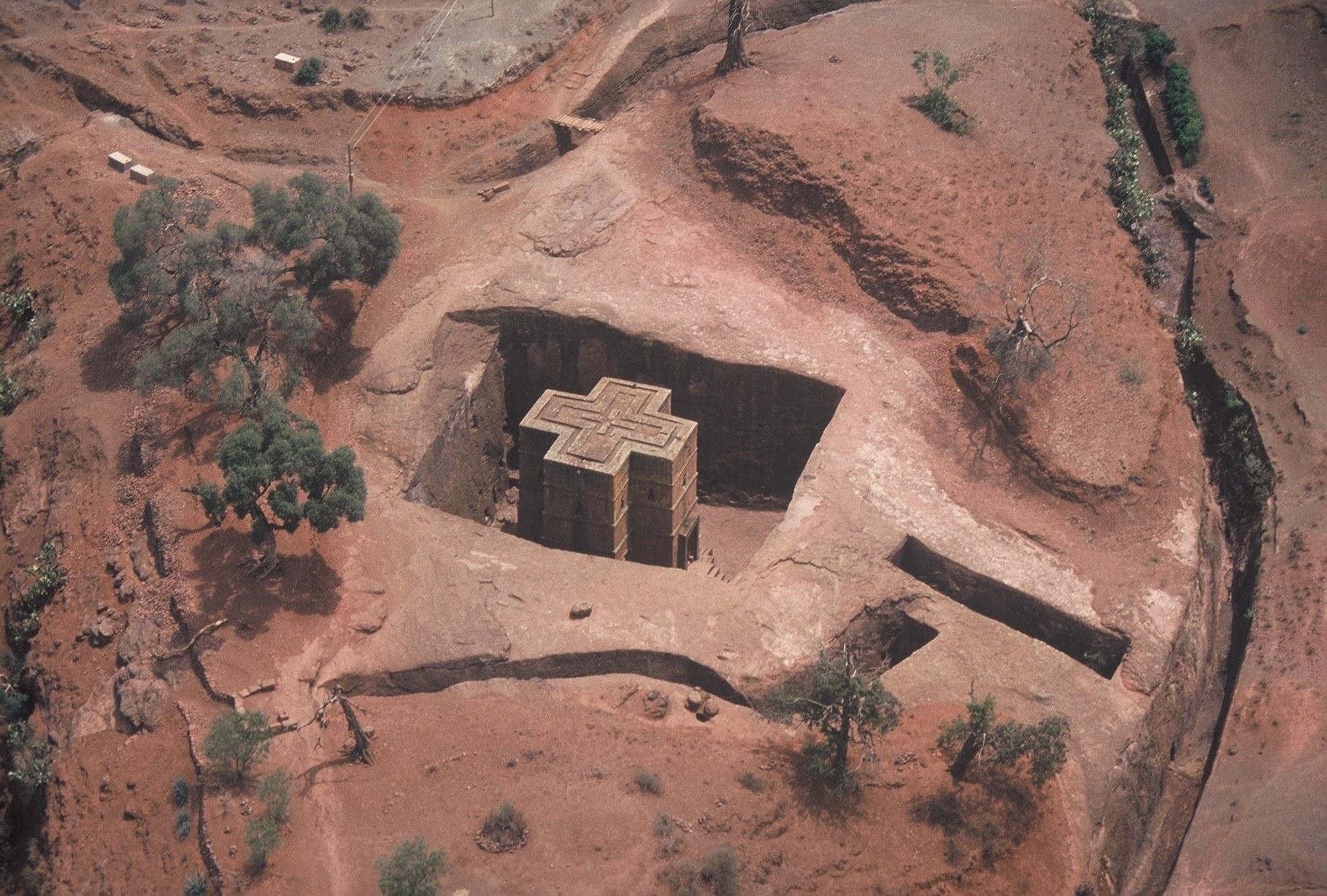 Good examples include Asheten Mariam – which lies high on the hill above Lalibela – and Cristos, which lies some 42 kilometers down a very rough and washed out road. Well worth the journey, Cristos is set in a fantastically peaceful part of the countryside.
As a prominent indicator of their vital historic value, the churches were declared a UNESCO World Heritage Site in 1978.
See below for accommodation in this area.