Sitting outside the main tourist trail of Lalibela, Mezena Lodge is the town's most promising lodge, and is owned and run by local Ethiopian, Yohannes Assefa.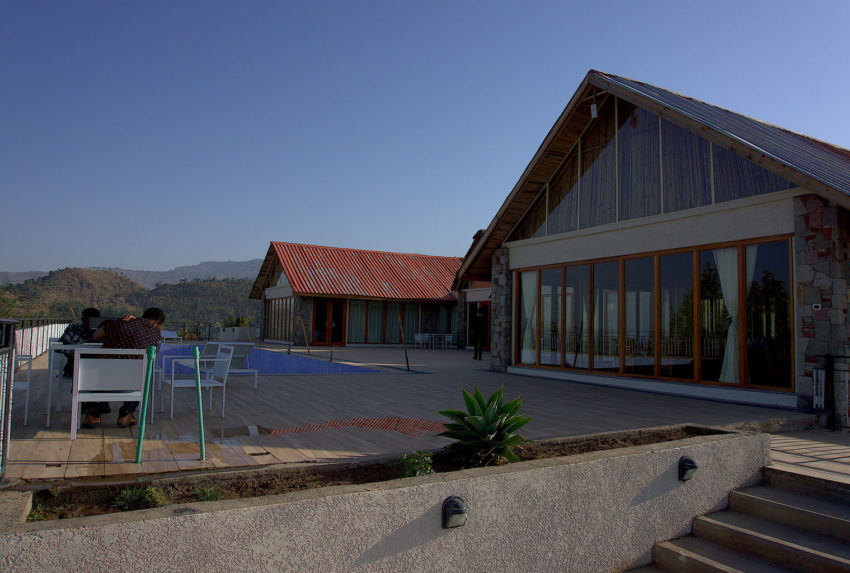 Overview
Mezena Lodge sits among a grove of trees, possesses extraordinary views across the valley towards the town of Lalibela, and consists of 30 bungalows and a main lodge. The main lodge includes two restaurants, a large bar, a coffee ceremony room, gift shop, and a spa – sauna, steam room, massage service, gym and a large terrace with a swimming pool. Please note that gym is yet to be completed (2018), and that services are basic. The lodge was designed with the classic Ethiopian and modern architecture in mind, with each part being built using local rock and thatched roof, large windows and French doors. Wi-Fi is available throughout the lodge, though susceptible to occasional country-wide restrictions.
Food & service
With two restaurants and a bar, Mezena Lodge is of average international standard and offers limited culinary choice. The first restaurant is an all-day dining outfit serving international food. The second serves traditional Ethiopian food, including classics such as tibs, injera and wat.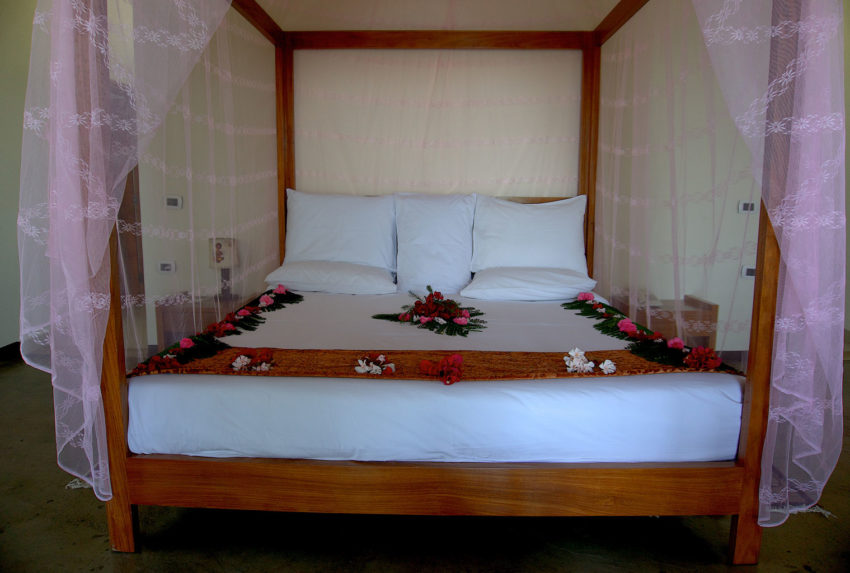 Rooms
Spotted across the hill overlooking the town, Mezena Lodge's 30 bungalows are located in front of the main building. Each of the bungalows is almost identical in design aside from being available as either a king or a twin and includes a large TV, WiFi access and a bathroom with a shower, toilet and two wash basins mounted on a marble-design vanity unit, and private veranda. The room's furnishings are very basic, making for a spartan look and feel.
Activities
Mezena Lodge is within easy reach of Lalibela, which is famous for its rock-hewn churches, which are the endpoint to many a pilgrimage. The cultural centre for festivals all year around, the town is often filled with traditional markets and food outlets.
Impact
Conservation 
There is a government afforestation programme near Mezena, and the lodge further supports the area's sustainability by planting a variety of trees and vegetables in the grounds.
Commerce
The lodge hires local staff, providing vital jobs and training opportunities for the community.
Community
Mezena reinvests directly in the local economy, supporting development projects and sports initiatives.