A large, tranquil, and environmentally conscious lodge, Hotel Chez Theo is located in Possotomé, Bopa, overlooking Lake Aheme. It is not situated in Grand Popo – we include it in the area as it is reasonably close by and serves as an excellent first pitstop on the way north from the coast.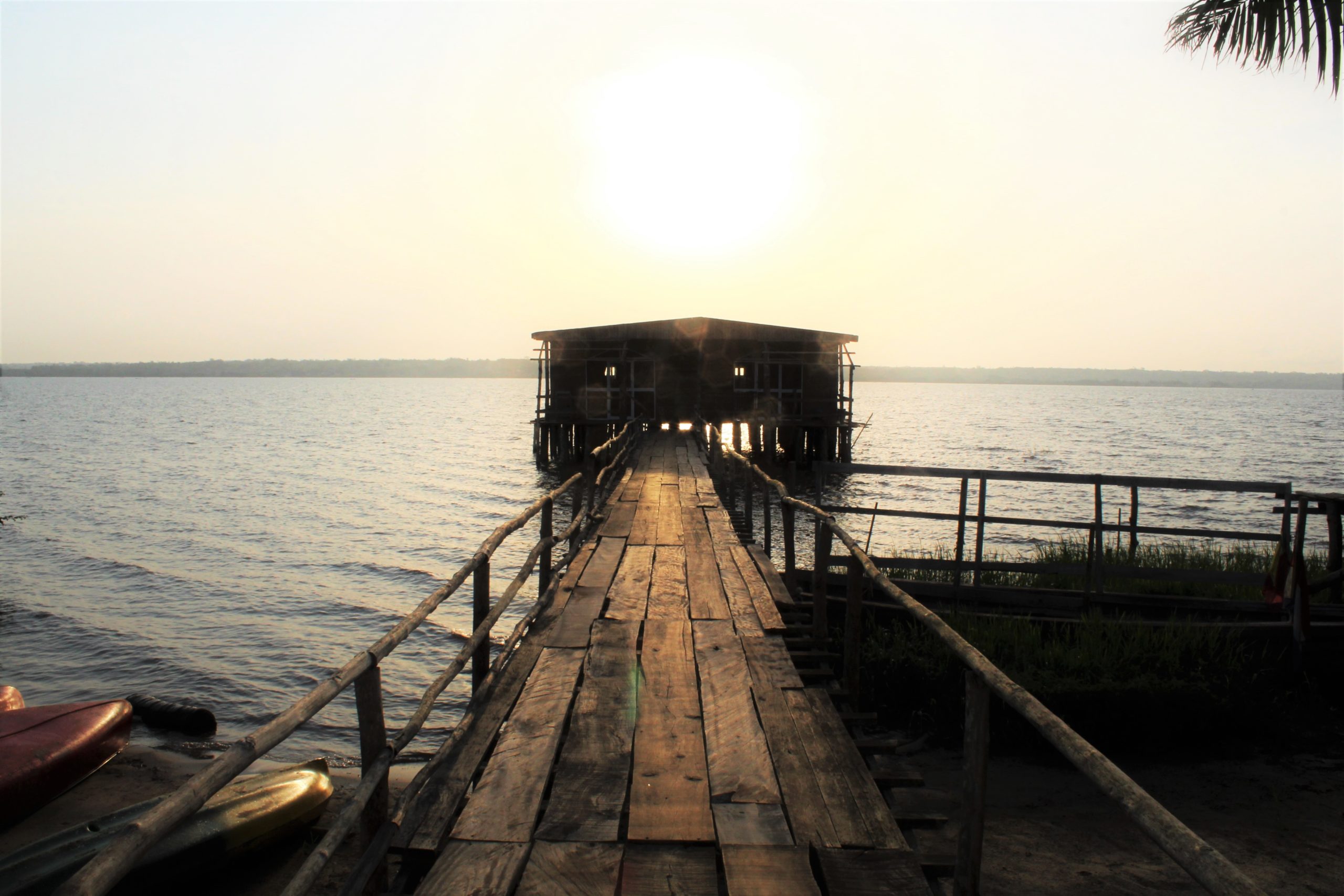 Overview
Located on the north side of Lake Aheme, Hotel Chez Theo is split across two sites and owned and run by Theodore Dotou. It consists of a clutch of restaurants, seating areas, bars, a pool, and a range of rooms. The entire complex is constructed from wood, with some rooms on stilts jutting out into the lake. The restaurant on the larger site sits at the end of a jetty, making for beautiful sunset dinners. It's romantic and it's good for the soul. Wi-fi is available.
Food & service
The quality of the food and service at Hotel Chez Theo takes its lead from Dotou's world view. As much as is humanly possible, the food is prepared from local produce, is a mix of Western and Beninese dishes, and can be taken either at the restaurant, a spot by the lake, or in the privacy of one's own room. The service is relaxed, friendly, and always helpful. If the Dotou's around and you're a fan of whisky, you may be in luck: he's an incorrigible collector.
Rooms
There are a dizzying number of rooms at Hotel Chez Theo, either land-based or over-water. In terms of types of room, there are standard-size rooms, family rooms, and a number of other larger, more exclusive rooms. When visiting (2023), we stayed in an over-water family room based at the original site. Sat on stilts at the end of a walkway, it included two rooms with double beds and en suite bathrooms complete with compost toilets, a shared lounge, and a balcony with an enormously comfortable hammock.
Activities
Activities at Hotel Chez Theo include water sports, lake excursions, swimming, and lounging by the pool.