12°
56'
17" S
31°
55'
19" E
Located in South Luangwa Park, on the banks of the Luangwe river, Nsefu Camp is Norman Carr's first camp, which he built – with Chief Nsefu – in the 1950s. It has since gone through a number of changes, chief of which was a period in the 1980s, when Jo and Robin Pope bought and refurbished it, before relocating to Tena Tena in 1986, whereupon it once again fell into disuse. It was reopened – by the Popes – in July 1999, and remains one of two tented camps in the Nsefu sector of the park.
OVERVIEW
Keen to retain as much of a 1950s feel as humanly possible, the Popes' final overhaul of Nsefu makes much of the camp's original rondavels (6), and adds to both the main area and the sleeping rooms individual features that are unmistakably mid-nineteenth century.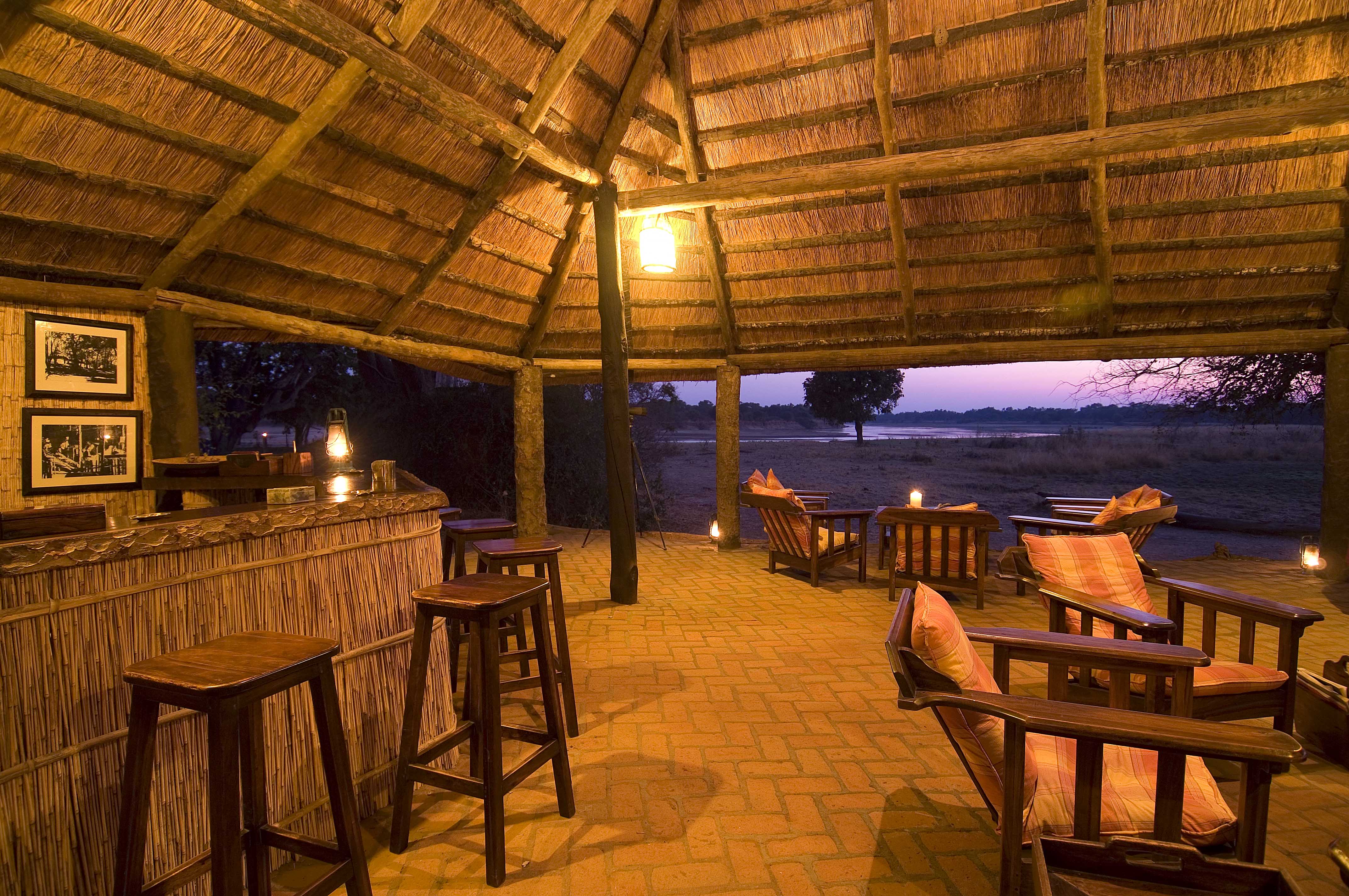 A brick and thatch build, the main mess area is set by an extinct termite mound, overlooks the river, and consists of a bar, lounge, dining area and outdoor terrace. Marked by open sides, an attractive brick floor, dark wood easy chairs, low tables, old black and white pictures and a gramophone that sits high in it's original casing, the mess area is comfortable, simple and well cared for.
FOOD AND SERVICE
In keeping with Robin Pope Safari's reputation for providing an excellent safari experience, the service and quality of food is fabulous.
ACCOMMODATION
Renovated to a very high standard, the 6 cottages sit side by side along the river bank, each with their own private veranda. The rooms have large double beds covered in draped mosquito nets.
The finish of white walls and dark brown wooden doors and frames lends the cottage a very coastal feel. The large en-suite bathrooms sit comfortably at the back of the cottages, and have a basin, sink, shower and toilet.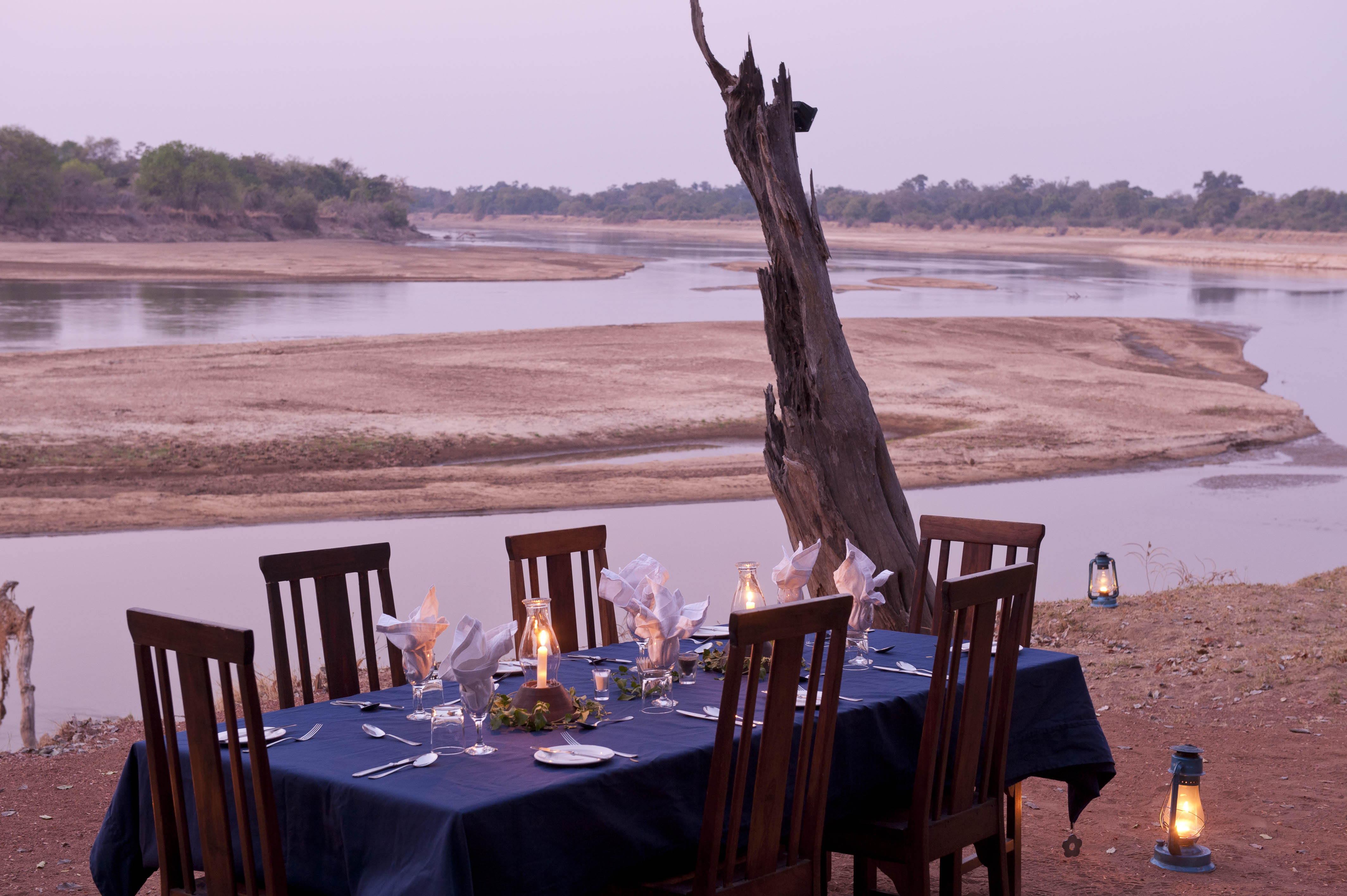 activities
Activities include wildlife drives, guided walks, bird watching, bush picnics and sundowners. Here, the green seasons are April/May and November/December. The rains arrive in full force from January to March, whilst the peak travel season runs from June to October. Nsefu Camp opens in May, closes in September, and links well with Tena Tena, Kutandala, Chiawa and The River Club. Please note that the minimum age for guests is 12 years.
ETHICS
Conservation
Robin Pope Safaris take their responsibilities towards the human and physical environments in which they operate very seriously and are critically aware of the negative impacts that tourism can potentially have on the environment, wildlife and local communities neighbouring their properties.
In Zambia, they financially support the vital anti-poaching activities of South Luangwa Conservation Society (SLCS) in order to keep South Luangwa's wildlife safe from poachers. SLCS is the only body in South Luangwa equipped and skilled to immobilize, treat and rehabilitate snared and other wounded animals. SLCS has darted and treated elephants, lion, hyena, giraffe, wild dog, leopard and many other species, and is able to respond to all cases of injured wildlife in South Luangwa.
Commerce
The company has also set up and manages the first authentic cultural village tourism enterprise in Zambia. Trade with Kawaza Village has been encouraged and this community enterprise now provides employment for 10 village members, financially supports orphans and elderly people in the community and provides their local primary school with textbooks and learning aids.
Community
Robin Pope Safaris have been very pro-active in working with their local neighbours to bring about sustainable development initiatives in the community. The Kawaza School Fund has become one of the biggest success stories in the Luangwa Valley, and has inspired both guests and other safari operators in the area to work together to change lives through improved education provision. It has not only improved the standards of school buildings in the area, but also access to educational materials.