12°
56'
17" S
31°
55'
19" E
Located in South Luangwa Park, on the banks of the Luangwe river, Nsefu Camp is Norman Carr's first camp, which he built – with Chief Nsefu – in the 1950s. It has since gone through a number of changes, chief of which was a period in the 1980s, when Jo and Robin Pope bought and refurbished it, before relocating to Tena Tena in 1986, whereupon it once again fell into disuse. It was reopened – by the Popes – in July 1999, and remains one of two tented camps in the Nsefu sector of the park.
Keen to retain as much of a 1950s feel as humanly possible, the Popes' final overhaul of Nsefu makes much of the camp's original rondavels (6), and adds to both the main area and the sleeping rooms individual features that are unmistakably mid-nineteenth century.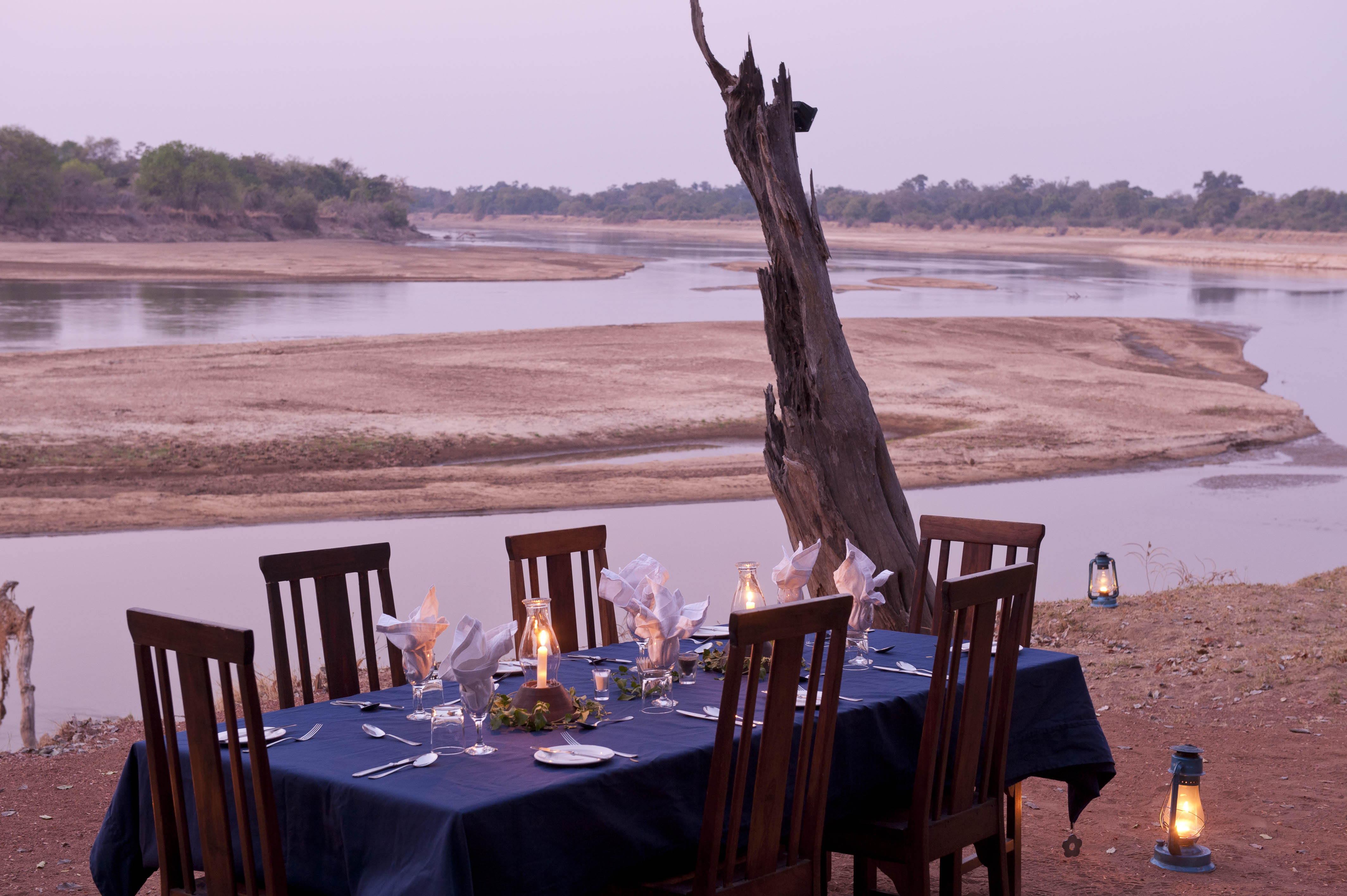 A brick and thatch build, the main mess area is set by an extinct termite mound, overlooks the river, and consists of a bar, lounge, dining area and outdoor terrace. Marked by open sides, an attractive brick floor, dark wood easy chairs, low tables, old black and white pictures and a gramophone that sits high in it's original casing, the mess area is comfortable, simple and well cared for. In keeping with Robin Pope Safari's reputation for providing an excellent safari experience, the service and quality of food is fabulous.
Renovated to a very high standard, the 6 cottages sit side by side along the river bank, each with their own private verandah. The rooms have large double beds covered in draped mosquito nets. The finish of white walls and dark brown wooden doors and frames lends the cottage a very coastal feel. The large en-suite bathrooms sit comfortably at the back of the cottages, and have a basin, sink, shower and toilet.
Activities include game drives, guided walks, bird watching, bush picnics and sundowners.
Here, the green seasons are April/May and November/December. The rains arrive in full force from January to March, whilst the peak travel season runs from June to October. Nsefu Camp opens in May and closes in September.
Links well with: Tena Tena, Kutandala, Chiawa and The River Club.