Not to be confused with Matemwe Retreat, its satellite villas, Matemwe Lodge, located on the north-east coast of Zanzibar island, is one of Zanzibar's original beach camps. Situated just north of Matemwe village, run by Asilia, and very reasonably priced, it has a reputation for being laid back, caring and lots of fun.
OVERVIEW
Set in maturing gardens – frangipani and bougainvillea – and situated right on the beach, Matemwe Lodge is a stone and thatch build, and consists of a dining room, one infinity and one shaded pool, seating areas, veranda, reception, shop and 12 suites.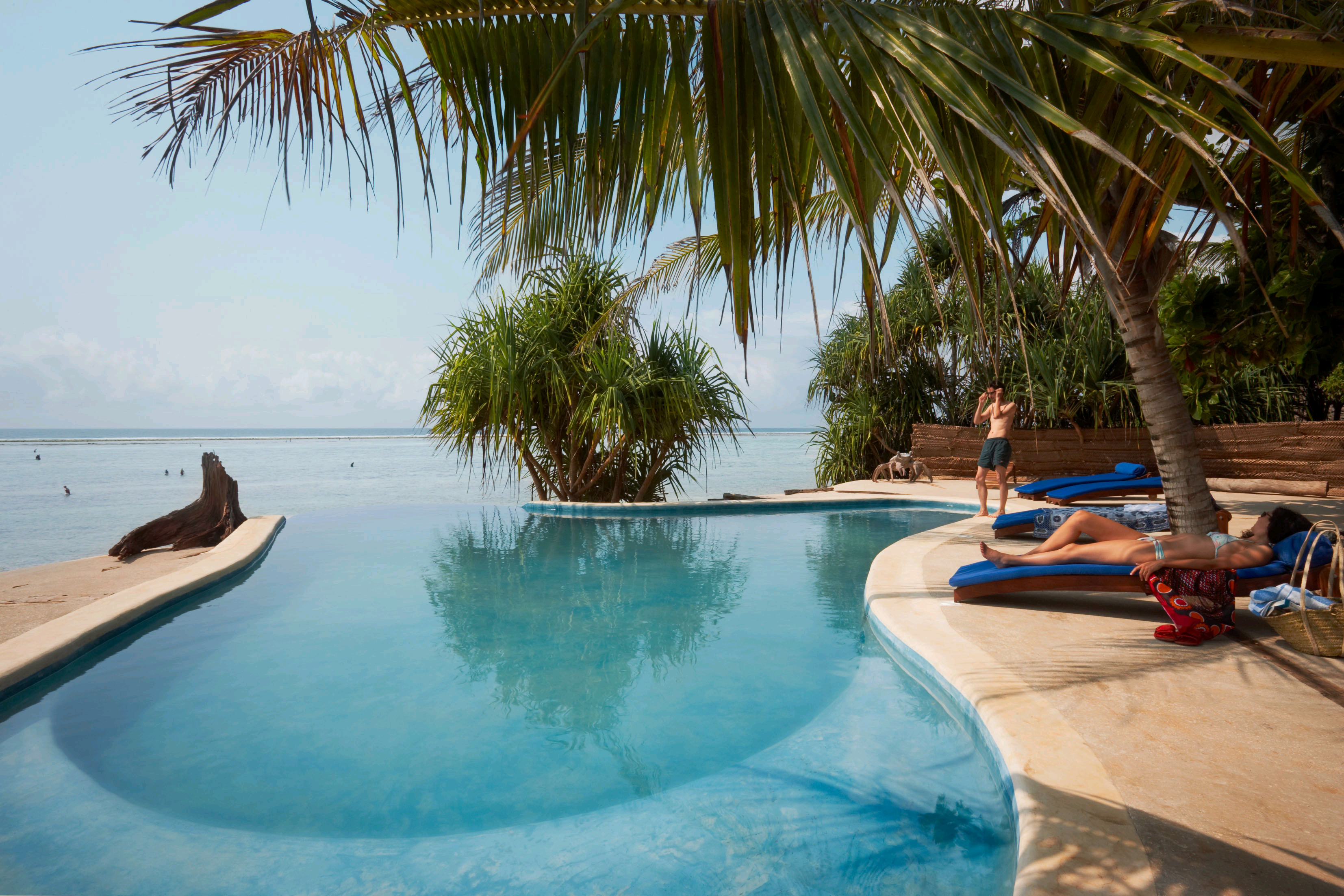 FOOD AND SERVICE
Much is made of the bar, the hull of a reclaimed dhow, and of the food, which is fish based, and cooked to traditional recipes. Special diets are catered for. The service is relaxed and attentive.
ACCOMMODATION
The en-suite bungalows are, like the main lodge, distinguished by tall, peaked roofs. Characterised by arched doorways, polished stone floors, hand-woven rugs, raised double beds and local patterns, each suite possesses a seating area, private veranda and separate bathroom.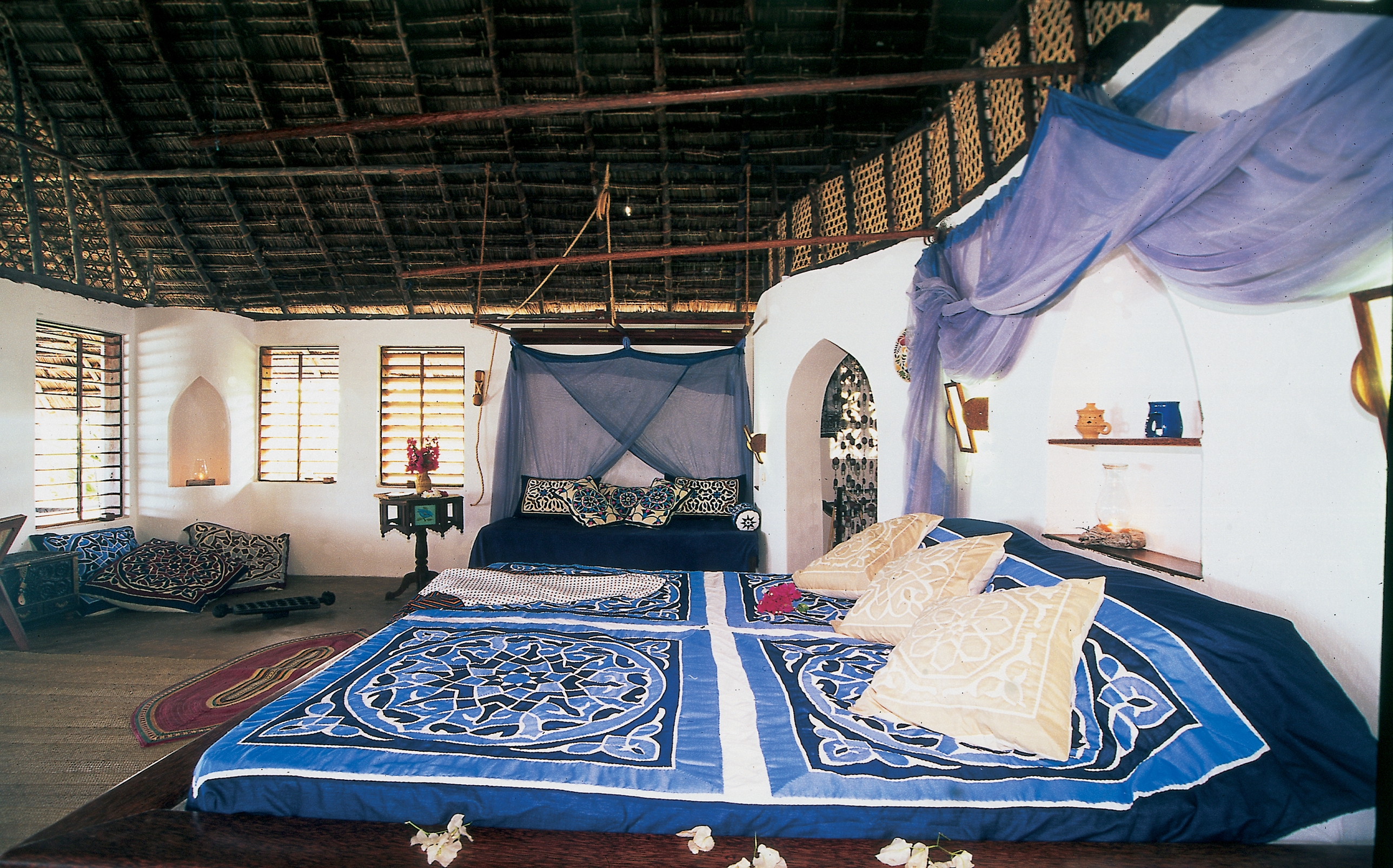 Recently refurbished, 6 of the rooms have a split level mezzanine floor, and would suit families or groups of three. Discreetly located along the property, the bungalows are sea facing, basic but comfortable and provide guests with a very traditional coast stay. Wi-Fi is free, and reasonably quick.
ACTIVITIES
Activities at Matemwe Lodge include diving – for which the area is world famous – snorkelling, water sports and local excursions.
Please note, Matemwe Lodges' main beach is a public working beach (fisherman and dhows), and as such is busy early mornings and late afternoons. Alternatively, there is a smaller, more private beach to the north. Also, please be aware that seaweed is an issue between June and October, when the south easterly monsoon blows.
ETHICS
The lodge is an important element of the local economy, and supports the local community directly, through the provision of jobs and training, and indirectly, by means of charitable donations, some of which have gone towards the building of a school, library and communal vegetable garden.