7°
36'
27.29" S
37°
55'
40.94" E
Located in south-western Tanzania, in Ruaha National Park, on the banks of the Mwagusi Sand River. Mwagusi Safari Lodge revolves around the larger-than-life presence of its owner Chris Fox, whose reputation as one of Africa's leading wildlife guides adds authenticity to what is already a bona fide safari destination.
Once the only lodge in the area, Mwagusi consists of a main lodge and 13 bandas. A stone, thatch and wood build, the shared area includes a bar, dining and seating area and a verandah. Cool, practical and finished in traditional Masaai patterns, the seating is comfortable, and the dining area is dominated by a fantastic table. Meals are taken inside or out, and the service is beautiful. Given Chris's interests, it will come as no surprise to learn that many of the lodge's crew are involved in the guiding, which is renowned throughout Tanzania.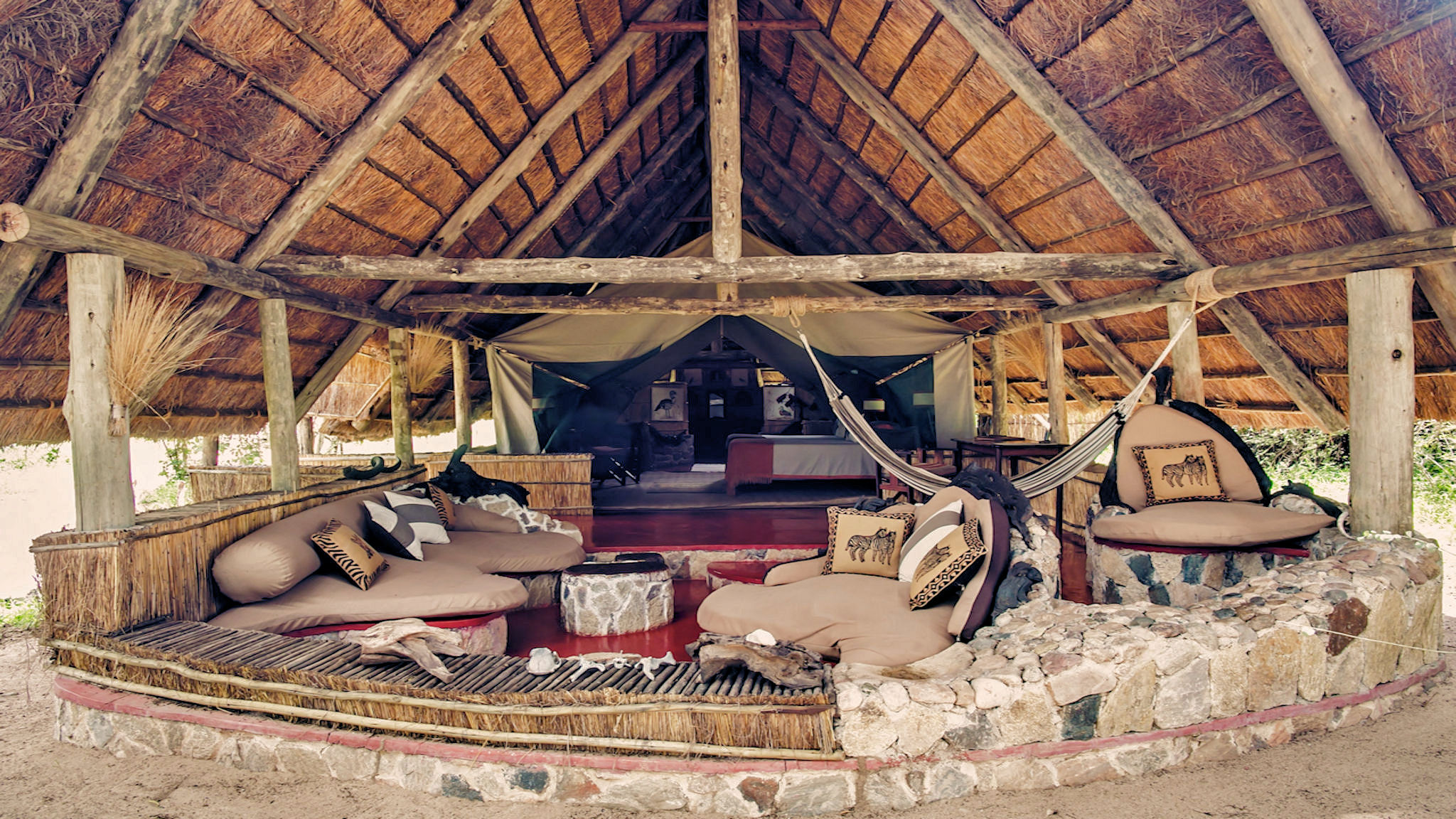 The bandas are traditional safari tents set on stone bases, and thatched for the dual purpose of aesthetics and temperature regulation. Strung out along the river bank, the interiors are colourful, bright affairs. Each possesses double or twin beds, a separate bathroom, rush matting, a seating area, writing desk and verandah. The bathrooms – with their low stone walls and reed cladding – are surprisingly spacious.
Mwagusi Sand River does not flow throughout the year, and during the dry season animals can be seen moving up and down it's floor, digging holes in search of water. Activities at Mwagusi Safari Camp include game drives, guided walks (be sure to book this in advance) and bush picnics.